Mobile Health Technology Expands with Wearable Devices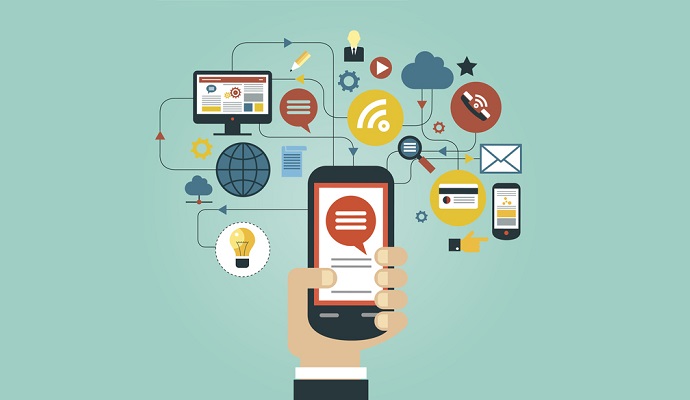 - One area within mobile health technology that's truly expanding and impacting the medical sector is wearable devices. A new report from market intelligence firm Tractica shows that wearable devices may move into smart clothing and body sensors over the coming years.
The report predicts that, by 2020, shipments of smart clothing will reach more than 10.2 million units annually and body sensor shipments will hit 3.1 million units every year. Currently, smartwatches and smart-glasses are making an impact in the consumer space, but this is expected to expand into smart clothing throughout the next few years. These products will continue to track health objectives and analyze body responses in an effort to offer solutions for patients looking to manage their health and wellness remotely.
Athletes in particular are taking the lead in adopting smart clothing, which includes sensor-infused shorts and tops and offers biometric information on heart rate, muscle activity, and breathing rate. The type of data tracked through these smart clothing applications is actually not measured via today's smartwatches or smart-glasses.
"The ultimate wearable computer is a piece of smart clothing that one can wear as a garment or a body sensor that can track and measure specific vital signs," Research Director Aditya Kaul said in a public statement. "Both of these device categories are designed to seamlessly integrate with users' daily lives."
The consumer base is expected to increase its adoption of these connected apparel products over the next couple of years. Body sensor equipment is also rising in popularity as pregnant women begin utilizing baby and pregnancy monitors. Headbands, posture monitors, and 3D trackers are a few other options in the mobile health technology space.
In 2013, smart clothing shipments reached 140,000 units while body sensor shipments hit 3.0 million the same year. The Tractica report predicts that smart clothing will reach 10.2 million units by 2020 while body sensor shipments will rise to 3.1 million over the next five years.
The report also examines world regions, connective mobile health technology, device categories, and global shipment revenues. An additional Tractica report from April 2015 shows that the telehealth market is growing as well. The report predicts that more than 78 million consumers will be incorporating home health technologies in their everyday use by 2020.
"Key factors driving interest in home healthcare technologies include rising healthcare costs, aging populations, and a rise in the number of people living with chronic diseases," Principal Analyst Charul Vyas said in the press release. "However, significant challenges remain for the industry to solve, including regulatory issues, data security and privacy, and technology interoperability and integration issues."
In 2014, only 14.3 million people worldwide used mobile health technology in the home, but Tractica expects this number to rise to 78 million consumers over the next five years. Telemedicine and mobile health technology is expected to improve patient outcomes and better monitor chronic conditions in order to avoid adverse events. Improved quality of care and efficiency within medical facilities is expected through the incorporation of mHealth tools.