Mobile Health Technology Transformed through Wearables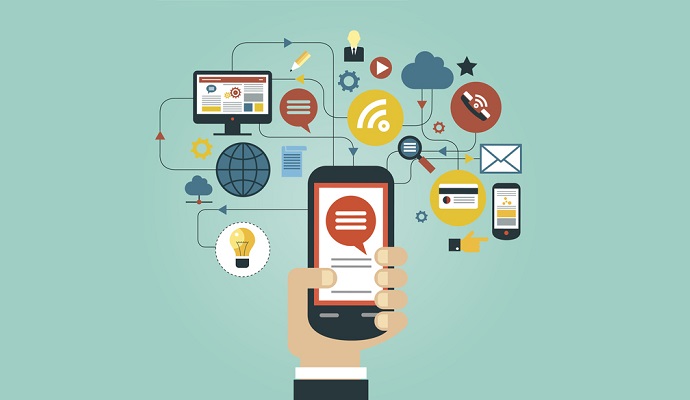 - At the 2015 HIMSS Annual Conference and Exhibition that took place in Chicago last week, the HIMSS Mobile Technology Survey showed that the health IT sector was integrating mobile health technology in more comprehensive and all-encompassing approaches.
More physicians are utilizing mobile health technology in order to communicate with their patients wherever they may be located – at home, in an office, in a restaurant, or at a park. Remote capabilities allow patients and providers to stay in touch in any setting. Out of the 238 respondents, the survey shows that 90 percent utilize mobile devices including patient portal applications to engage their patients.
More than half of respondents – 54 percent – also found that mobile health technology can lead to cost savings. Some of the areas where healthcare finances improved after integrating mobile health technology include telehealth interventions, preventive care, care continuum, resource utilization, and remote patient monitoring.
In particular, the report showed that the health IT industry is bringing greater patient engagement through mobile health technology platforms and this is only expected to grow in the future. Many providers mentioned that developing an mHealth strategy at their medical facility will be a top priority for future years.
The 2015 HIMSS Annual Conference also included exhibits and speakers who discussed the future of wearable devices, mobile health technology, and telehealth capabilities. The next trend in wearables will be sensors and greater human interaction, Striiv cofounder and CEO Dave Wang told the Chicago Tribune.
These type of devices, such as the smartwatch or Google glasses, should lead to better health outcomes and improve patient-doctor communication. More mHealth applications and wearable devices are able to send electronic messages and reminders to consumers today ensuring they don't forget to take their medication or complete another health-related activity.
"The 'quantified self' movement has created millions and billions of data points around consumer health that just didn't exist a while ago," Pritzker Group Venture Capital partner Adam Koopersmith told the source. "I think we're finding that as consumers are becoming more influential in the healthcare system, a lot of the traditional B2B players in the markets — whether that's providers or insurance carriers — need to have a much more consumer-facing orientation."
Clearly, patient engagement continues to play a strong role in the objectives of mobile health technology and the health IT sector. While patients may be accumulating a large amount of medical data through wearable devices and mobile health technology, physicians need to learn how to properly use and integrate that data to improve outcomes.
Currently, more health insurers and telehealth providers are working together to connect the disconnected data and increase patient engagement. Additionally, as new generations of physicians enter the workforce, better integration of health data may occur, said Chief Medical Officer at Pager Richard Boxer.
There is also currently a greater push toward self-service in hospitals and medical facilities. More patients are looking to register for their appointments online, check-in through a kiosk, and go directly to one's physical exam.
The representatives at the 2015 HIMSS Annual Conference illustrated that mobile health technology and wearable devices are changing the patient experience and improving outcomes.