Mobile Health Units Are Latest Telehealth Tool to Fight Opioid Abuse
A New York-based non-profit is using mobile health vans to provide telehealth services to people battling opioid addiction. It's the latest tool in a growing mHealth arsenal targeting a national crisis.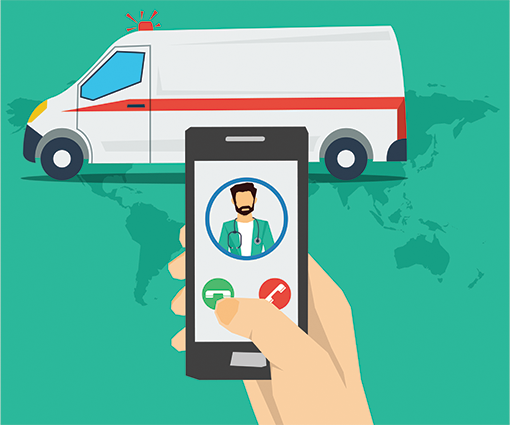 Source: ThinkStock
- Six mobile health units are providing telehealth services in western New York in an effort to combat the state's drug abuse crisis.
Funded by a $1.7 million grant, Buffalo-based BestSelf Behavioral Health deployed four vehicles in September and two more in December to patrol communities in Erie and Niagara counties. The RV-sized vehicles are equipped with exam rooms and telemedicine equipment to provide medication-assisted treatment and counseling for people with opiate addictions.
"There's always issues around access for people with opiate addictions, some who really have not had the access they need to get into treatment," Howard Hitzel, BestSelf's CEO, told Buffalo Business First. "It's a street outreach program where they can reach out to folks struggling with a substance abuse disorder."
The state's grant to BestSelf was part of a $25 million grant to New York's Office of Addictions and Substance Abuse Services (OASAS) from Health and Human Services Department's Substance Abuse and Mental Health Services Administration.
The telehealth vans, part of BestSelf's Recovery Connections program, are the latest addition to a growing national effort to compact the opioid crisis through innovative telehealth and telemedicine programs. They include mobile health units, mHealth apps and telehealth programs designed to connect people at risk with the appropriate resources – including substance abuse and behavioral health counseling – and telemedicine platforms aimed at helping primary care providers and others in rural areas with specialty consults and education.
Federal efforts have largely been directed through the U.S. Department of Agriculture, and in the form of Distance Learning and Telemedicine (DLT) grants.
"Because addiction treatment is often out of reach for many in rural America, expanding access to telemedicine is an important step towards making sure rural communities have the tools they need to fight the opioid epidemic," former U.S. Agriculture Secretary Tom Vilsack said during a June 2016 town hall in Abington, Va., where he announced $1.4 million in grants to fund telemedicine programs in rural Appalachia. "USDA is committed to provide the critical resources rural areas need to reduce the staggering increase in opioid overdose deaths that is driving up health care costs and devastating communities."
Battling opioid addiction and expanding telehealth platforms for behavioral and psychiatric care were also top-of-mind in the latest DLT grants, unveiled this month. New York, for instance, received more than $1 million in grants, with $500,000 going to the New York State Office of Mental Health to create a telemedicine network encompassing 19 hubs and 66 sites across the state.
Just last week, Acting HHS Secretary Eric Hargan extended by three months the national opioid public health emergency declared by President Trump late last year. The declaration enables the federal government to use more funds and regulatory flexibility to tackle the epidemic.
That declaration – first hinted by Trump last August - includes plans to give healthcare providers more freedom to use telemedicine and telehealth platform to treat people with addictions.
"(T)he DEA has been extremely slow in correcting (federal regulations) to allow telemedicine to be used to treat addicts," Peter Yellowlees, president of the American Telemedicine Association and a psychiatrist at UC Davis, told Politico following the president's announcement (the president didn't actually make that declaration until two months later). "There are quite a few addiction specialists and psychiatrists who would be happy to work via telemedicine and who currently cannot do so because of the (regulatory) restrictions."
The declaration also raised hopes that the U.S. Drug Enforcement Administration would amend the Ryan Haight Act. The landmark 2008 law prohibits physicians from prescribing controlled substances electronically until they have conducted an in-person examination, or if they meet the federal definition of practicing telemedicine, which requires that the patient be treated by, and physically located in, a hospital or clinic which has a valid DEA registration; and the telemedicine practitioner is treating the patient in the usual course of professional practice.
But that hasn't yet happened. And some telehealth experts worry that the confusing mix of state and federal guidelines will hamper efforts to bring telehealth and mHealth to bear on the epidemic.
"It's creating an environment where healthcare providers are not wanting to do this at all," Lisa Schmitz Mazur, an attorney with McDermott Will & Emery who specializes in telemedicine, telehealth and mHealth, told mHealthIntelligence.com last August. "It has become too complicated."