More Organizations Urge CMS to Boost Medicare Telehealth Coverage
HIMSS and the American Medical Association are among several groups urging CMS to go beyond its current plans and further expand Medicare guidelines for telehealth and telemedicine.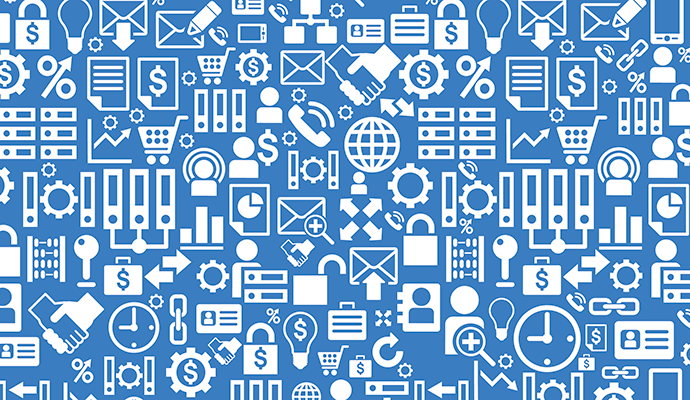 Source: ThinkStock
- Healthcare organizations and advocacy groups are ganging up on the Centers for Medicare & Medicaid Services in a bid to compel more telehealth and telemedicine coverage.
The Healthcare Information and Management Systems Society (HIMSS), American Medical Association (AMA), American Medical Informatics Association (AMIA), Center for Connected Health Policy (CCHP) and Personal Connected Health Alliance (PCHA) all called on CMS to go beyond current proposals to amend the Medicare 2018 physician fee schedule and open the doors to more connected care services.
"HIMSS encourages CMS to embrace a reimbursement system that recognizes the unique characteristics of connected health that enhances the care experience for the patient, providers and caregivers," outgoing HIMSS President and CEO H. Stephen Lieber and Denise W. Hines, chair of the HIMSS North America Board of Directors and CEO of the eHealth Services Group, wrote.
The organizations all submitted comments by the Sept. 11 deadline to a wide range of CMS proposals, including plans to add seven new telehealth-friendly CPT codes for Medicare reimbursement and scale back the bundled payment program for remote patient monitoring.
The letters follow comments delivered by the American Medical Group Association (AMGA) earlier this week. Also responding to CMS' plans for the Medicare 2018 physician fee schedule, that organization argued that expanded telehealth coverage "is past due."
READ MORE: Telehealth Programs Look Past Reimbursement to Find Clinical Value
In its letter, HIMSS called on CMS to support:
Collaborative decision-making involving diverse care-teams. "Decisions are no longer just between a doctor and patient," the organization wrote. "Connected technologies allow for the incorporation of a patient's family and trusted advisors, as well as other allied health professionals, in the decision-making process."
Expanded care locations and always-on monitoring. "When patients are always connected, care (the interpretation of data and decision support) can occur at any time and in any place," HIMSS said.
A reliance on technology, connectivity and devices. "Connected health involves communication systems using a variety of components; these may be managed by the provider, the patient, or other parties in the care team," HIMSS said.
And "empowerment tools and trackers that enable patients to become active members of the care continuum outside of the hospital setting and promote long-term engagement which, in turn, leads to a healthier population."
Specifically, HIMSS called on CMS to "promulgate a precise definition of what service characteristics fit within the statutory definition of telehealth" and "consider applying waivers as broadly as is legally permissible on statutory and regulatory restrictions related to telehealth."
The organization also urged CMS to expand and refine CPT codes to allow more remote patient monitoring services, and to create a separate model under the CMS Innovation Center to test telehealth services under the Medicare Diabetes Prevention Program.
In a 94-page letter to CMS Administrator Seema Verma, AMA CEO and Executive Vice President James L. Madara laid out similar arguments for telehealth expansion. The letter includes detailed recommendations for digital health, Medicare telehealth services – included specific CPT codes proposed by CMS – and remote patient monitoring.
"The AMA recommends a measured approach to expand coverage of telehealth and remote patient monitoring services in the Medicare program," he wrote. "The AMA strongly supports CMS' proposal to provide telehealth coverage to seven new codes and urges CMS to expand coverage to unbundled remote monitoring services. In addition, the AMA outlines areas where increased coverage will allow physician practices, health systems, and other healthcare providers to diagnose and treat earlier manifestations of disease in less costly care settings."
READ MORE: CMS Reimbursing For Telemedicine Even As It Scales Back Programs
Included in that letter is support for an MDPP expanded model that would include online/virtual diabetes prevention programs, and a plea to CMS to waive geographic and originating site restrictions in an expansion of telehealth demonstration projects.
The CCHP, meanwhile, offered four recommendations. It urged the agency to revise its definition of a "visit" so that federally qualified health centers and rural health clinics can be reimbursed by Medicare for telehealth services, including store-and-forward and RPM services. It also called on CMS to ease restrictions on billing for Medically-necessary face-to-face visits that are followed up with a specialist consult, often on the same day.
The non-profit also called on CMS to expand its definition of "rural" under the Social Security Act's guidelines for rural health professional shortage area to allow more regions of the country to qualify for telehealth reimbursement, and to expand reimbursement through Medicare Advantage plans.
The AMIA also took a different tack, urging CMS to work with the Federal Communications Commission (FCC) on assessing and expanding broadband connectivity. It also urged CMS to continue to incentivize the use of telehealth through more telehealth-focused merit-based incentive payment system (MIPS) improvement activities," and to extend telehealth coverage waivers to more alternative payment models to encourage experimentation.
The PCHA, an offshoot of HIMSS, credited CMS for proposing new CPT codes that address telehealth expansion, but said the codes don't go far enough. It also called on CMS to grant more waivers to support telehealth expansion.