MUSC Designated a National Telehealth Center of Excellence
HHS has named The Medical University of South Carolina one of two National Centers of Excellence for Telehealth, validating MUSC's extensive and growing telehealth and telemedicine network.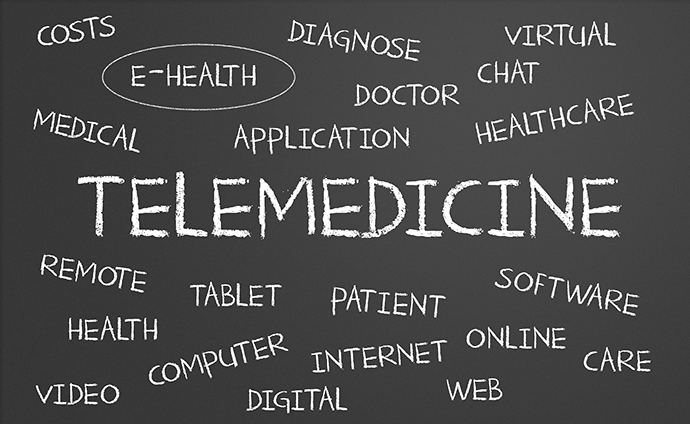 Source: ThinkStock
- The Medical University of South Carolina has been named a Telehealth Center of Excellence, and given a three-year federal grant to become a model for telehealth and telemedicine programs across the country.
The Health and Human Services Department's Health Resources and Services Administration (HRSA) announced the designation on Oct. 3, along with a $600,000-a-year grant to help MUSC develop its program, which now serves some 200 sites across the state.
"This is one of the first of its kind HRSA grants with only two awarded in the entire country," Shawn Valenta, director of MUSC's new Center for Telehealth, said in a press release. "Grant funds will allow the MUSC telehealth team to leverage the unique qualities intrinsic to our academic medical center and extend this mission nationally to accelerate the dissemination of best practices to achieve effective and efficient care."
Charleston-based MUSC joins a network of HRSA-funded telehealth resource centers scattered across the nation. The 12 regional and two national centers are designed to provide guidance and support for telehealth and telemedicine programs, both new and established.
The HRSA grant comes with a set of directives. As a Center of Excellence, MUSC is expected to:
Look beyond using telehealth to merely replicate care over distance.
Achieve efficiencies within health care delivery and assess the impact on the patient, the referring site, the consulting provider, the payer, and the health care system.
Balance the need for population-level outreach while concurrently using a targeted approach to health system integration.
Foster a culture of collaboration and understand the importance of interdisciplinary efforts.
Strive for deep understanding of barriers and facilitators for the diffusion of innovations in rural health care settings and team experience in overcoming these barriers.
Enhance alignment of historically competing health systems for the benefit of patients.
Reinforce the commitment and expertise necessary to use evidence-based, data-driven approaches to identify needs for telehealth services, and to monitor and improve existing programs.
Work with legislators and policy-makers to develop and maintain bipartisan support for telehealth initiatives.
Demonstrate robust financial accountability and efficient use of resources for telehealth.
Rely on proven ability to recognize and facilitate the development and testing of new ideas for improving rural health and the care of underserved populations.
Build upon high levels of provider acceptance through innovative education and training initiatives.
READ MORE: Making the Most Out of Telehealth
MUSC launched its Center for Telehealth earlier this year, pulling together legislative funding, private investments and a Duke Endowment to create a dedicated space for programs that have been in place for more than a decade.
"Before now, we had telehealth staff spread out at Rutledge Avenue, Harborview Tower and [the] Institute of Psychiatry, but we were not based where most of our providers were actually providing care," David McSwain, MD, a pediatric critical care intensivist and MUSC's medical director for telehealth optimization, said following a June open house. "The great thing about the new center is that it centralizes our telehealth activities so we can provide the training, education and support that is needed for our own providers to efficiently practice telehealth. To have everyone here, right in the middle of the action, so to speak, is huge."
MUSC offers several telehealth and telemedicine programs, including telestroke, telemental health, pediatric critical care teleconsulting, tele-ICU, and a growing telehealth network in schools and prisons. Among the new services being developed are a remote monitoring program for medically complex children, a Continuous Virtual Monitoring program for patients admitted to MUSC medical units or the Institute of Psychiatry, and a telehealth platform for skilled nursing facilities.
"One of the most exciting areas to me is the potential of home telehealth," he added. "When you look at the healthcare landscape and the way telehealth could impact it — the greatest potential is in patients who have chronic illnesses and are heavy utilizers of healthcare services. To be able to reach into their homes and see them where they live could potentially have a huge impact on their lives and help them in the management of their condition, reduce their utilization of emergency room services, and really impact how they manage their disease. That is a really exciting area we're working on."
MUSC is also a founding partner of the South Carolina Telehealth Alliance, a collection of several state agencies, consortia and health systems focused on expanding telehealth and telemedicine services throughout the state.
READ MORE: What Telemedicine, Telehealth Resource Centers Offer to Providers
The Telehealth Center of Excellence concept is a new one, included in this year's budget and authorized by Section 711(b)(5) of the Social Security Act (42 U.S.C. 912(b)(5)) and directed by the Joint Explanatory Statement accompanying the Consolidated Appropriations Act, 2017 (Public Law No. 115-31). A second center of excellence is expected to be announced soon, officials said.
"The range and use of telehealth services has expanded over the past several decades," HRSA officials say in the report laying out the application process for a Telehealth Center of Excellence grant. "Traditional telehealth models deliver care to patients at a series of originating (or spoke) sites from a specialist working at a distant (or hub) site. It has proven capabilities to reduce travel time, increase access to specialty care, and improve patient safety, quality of care, and provider support. Telehealth services can be especially beneficial to rural communities, which are often older and sicker than their urban counterparts and have fewer specialists per capita. Medically underserved areas, particularly those with high rates of chronic disease and poverty, can benefit from using telehealth technology to receive vital health care services close to home."