Nemours Doctor Measures Telehealth Value in Patient Satisfaction
Dr. Alfred Atanda says the value of a telehealth platform in his sports medicine practice is measured in time and money saved, rather than clinical outcomes. Those numbers resonate with his patients.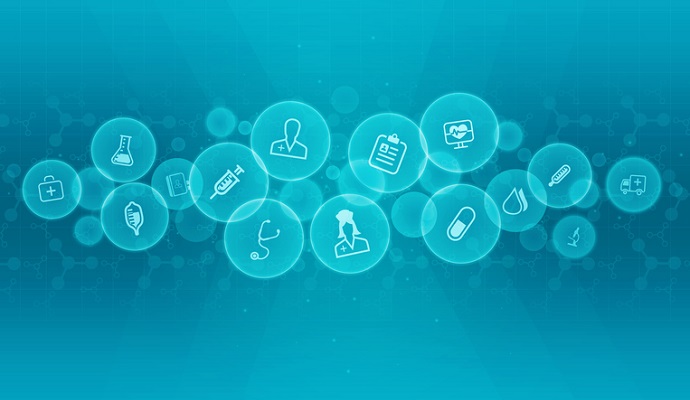 Source: ThinkStock
- To Dr. Alfred Atanda Jr., telehealth isn't always about improving clinical outcomes. It's also about making the best use of the patient's and doctor's time and reducing costs.
Atanda, an orthopedic surgeon at the Nemours/Alfred I. duPont Hospital for Children in Delaware, has used a telehealth platform for roughly three years in his sports medicine practice. He sees the platform as an information exchange portal, enabling him to communicate with patients before and after surgery and replacing the time-consuming office visit.
"Usually I've already seen them, we have an established relationship, and there's some sort of follow-up that needs to be done," he explains. Or they'll have a surgery scheduled and he wants to go over a few things before the operation.
"It's information, guidance (and) advice," he says.
This doesn't lessen the value of a telehealth service. In fact, Atanda says it shows very clearly how this type of program should be valued.
READ MORE: The Benefits and Challenges of Telehealth for Specialists
Atanda conducted a two-year-long analysis of 120 patients, all younger than 18; he analyzed travel distance and costs, length of online visits compared to in-person visits, and the cost in staffing and labor for his clinic.
He found that a telehealth platform saved his patients and their parents an average of $50 in travel costs, about 85 miles in actual travel and almost an hour in time spent waiting and being treated. In addition, the telehealth visit took an average of 17 minutes, while an in-person visit consumed about 68 minutes of the doctor's and patient's day.
Furthermore, Atanda found that a telehealth platform saved his practice about $24 per patient, usually in time spent by his staff dealing with patients in the office. That's because only about 15 percent of an in-person visit is spent with the doctor (vs. 88 percent of a telehealth visit), requiring more time from office staff and nurses to check in, take information from and check out a patient.
Atanda, who presented this study at the recent American Academy of Pediatrics National Conference & Exhibition, says healthcare providers sometimes look in the wrong direction for value. A virtual visit service like his "is not a game changer," he says, "but it does shed a lot of light into how I deliver care in general."
"For me, it's all about innovating healthcare delivery and moving data and information, and not patients," he says.
READ MORE: Telehealth Gives Trainers, Physical Therapists a Healthcare Niche
A telehealth platform, which he uses for as much as 40 percent of his patients, saves Atanda time and money by automating and virtualizing tasks that would otherwise fill up his daily workflow, and it frees his staff to do other tasks. By mixing telehealth appointments in between in-person appointments – with patients who need to be seen in person – he can maximize his workload and treat more patients in a timely manner.
But the real benefit, he says, comes in time and money saved by his patients and their families. Travelling to and from the clinic for pre- and post-surgery appointments, taking hours out of a busy work and school day, and putting wear and tear on the family car can all have a negative effect on that patient's healthcare experience.
"I don't think that [his patients] are clinically better off, necessarily," he says. "But this does affect how the see [healthcare]. … I am going to eventually, inevitably be evaluated based on how satisfied my patients are."
And that points to one more statistic from his research: 99 percent of those surveyed said they would recommend telehealth to other families.
As an example, Atanda recalls one telehealth session he conducted with a high school-aged female athlete who'd torn her ACL. He was at home, the patient was in her car after having just gotten out of school, her mother was at work and her father was on the golf course.
READ MORE: mHealth's Goal: A Frictionless Patient (and Provider) Experience
"Everyone got what they needed that day," Atanda recalls, after wondering how difficult and time-consuming it would have been to get everyone into his office.
There are challenges that go beyond sketchy connectivity and dropped phone calls. Atanda can't bill his patients for post-operative care up to 90 days, so a telehealth platform makes it easier to fit in what is basically free care. And with patients not only in Delaware but in neighboring Pennsylvania and New Jersey, he needs to stay abreast of each state's telehealth regulations.
While the platform gives him a niche service, Atanda sees possibilities for expansion. He'd like to use telehealth to provide virtual coverage at more high school sporting events, and to provide orthopedic consults and access to specialists when athletes show up in the hospital ER or doctor's office.
For that to take place, and for more doctors to embrace telehealth, Atanda says the platform has to easily integrate with the electronic medical record, and in such a way that it doesn't create extra work for the doctor.
"Information transfer is the key," he says. "We spend so much time now getting and giving redundant information. It needs to be easy."