New Apps Target Care Coordination for COPD Patients
A California healthcare provider is distributing a HealthKit-enabled app as part of its home-based care program. It's one of several programs using mHealth to tackle the chronic condition outside the hospital setting.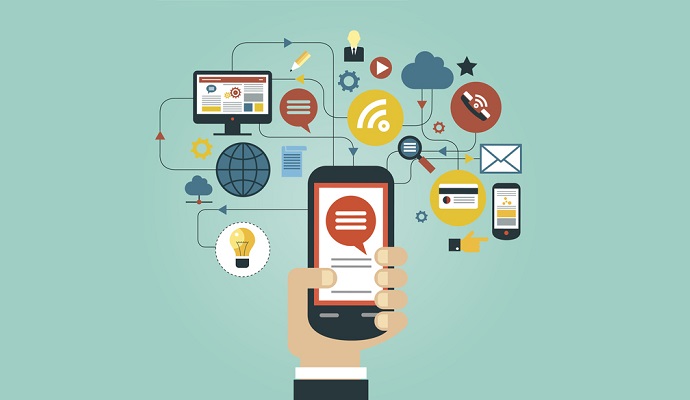 - A California home healthcare provider is giving its COPD patients a HealthKit-compliant app designed to help them manage their condition. The app also integrates with the provider's EHR platform, enabling caregivers to better monitor patients through the medical record.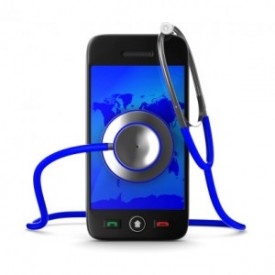 SuperCare Health, a Downey-based provider of post-acute care services for patients with chronic conditions, is the first to deploy the COPD Navigator app designed by LifeMap Solutions and New York's Icahn School of Medicine at Mount Sinai. The app, one of the first to be developed through Apple's HealthKit platform, is being distributed this month under the SuperCare iBreathe name.
SuperCare Health's CEO, John Cassar, says iBreathe is the latest in a series of apps deployed through the company's Healthcare at Home program, designed to help patients manage chronic conditions at home and reduce the need for clinical interventions. The app is accessible on an iPad supplied by SuperCare, on which the patients also have video consults with their care team.
"One of the most consistent points of satisfaction we hear from our COPD patients in the Healthcare at Home program is how the iPad makes things so much simpler for them," he said. "The ease of video appointments with our respiratory therapists on the iPad and instant access to education materials makes such a difference."
"With iBreathe, we were able to work with LifeMap to build in key aspects of our proprietary care management pathway to meet our needs in data collection and clinical response," he added. "Patients have a method of tracking their daily respiratory health that we have real-time access to, rather than a diary-like log we can review only occasionally. Patients benefit from self-tracking and we benefit from the ability to instantly respond to any emergent situations."
READ MORE: Providers Visualize New mHealth, Telehealth Uses for the Video
SuperCare's care teams, meanwhile, can review data in real-time within the medical record, setting parameters that allow them to intervene if a patient is trending toward a serious health issue.
COPD Navigator is part of a new wave of mHealth apps and platforms that combine evidenced-based care guidelines and patient data with data supplied by the caregiver and other sources, including medication reminders, weather and air quality information and symptom-tracking tools. Others in the space include Sentrian. Propeller Health, Cohero, HGE Health Care Solutions and Adherium.
On a related front, the Washington D.C.-based COPD Foundation has jumped into the mHealth landscape with the launch of the StopCOPD app, a tool to link patients with the COPD Patient-Powered Research Network. Drawing on Apple's ResearchKit framework, the app enables clinical researchers to reach out to a target population of some 75,000 COPD patients, asking them to share their health information for a critical lung health research study.
We are constantly looking for ways to engage, empower, and inform both the patient and research community and this platform enables us to reach an even greater number of people than ever before using the most advanced and sophisticated technology," John W. Walsh, president and co-founder of the COPD Foundation and principal investigator for the COPD PPRN, said in a press release. "Many leading research institutions have created apps with ResearchKit in the areas of asthma, breast cancer, cardiovascular disease, diabetes, and Parkinson's disease. We are delighted that we are able to offer a new app for COPD, a lung disease which is the third leading cause of death in America."
COPD affects some 24 million Americans, according to recent surveys ,and was responsible for nearly $50 billion in direct and indirect healthcare costs in 2010, according to the American College of Chest Physicians.
READ MORE: AMIA: mHealth Tools are Vital to Bridge the 'Health IT Chasm'
Cassar says COPD is especially prevalent in older populations.
"There are many assumptions about senior citizens and technology that we find are not accurate," he said. "There is always a learning curve with any unfamiliar technology. Once we demonstrate the ease and simplicity of using the iPad to the COPD patients … they're very eager and excited to use the device and supplied apps as part of their chronic care management routine."
"Our patients' clinical care teams appreciate the continuity of care we can provide at home," he added. "One very important aspect to establishing a good relationship with a patient's physician is coordinating care through open communication. The iBreathe app enables real-time monitoring of our COPD patients and helps our respirator therapists more immediately identify red-flag situations that need to be addressed. This daily data enables updates, recommendations, and discussions with the physician that improve the patient treatment experience."
Cassar says these two-way apps are the future of home-based healthcare.
"Connected, interactive health apps are of definite interest to us to continually advance and improve how patients manage their serious chronic conditions," he said. "We're always investigating more robust apps for these patients, as well as apps that can help expand the population we can more effectively serve who are dealing with asthma, congestive heart failure, diabetes and other chronic diseases."
READ MORE: Providers Like Virtual Care, But Sustainability Issues Linger
"We're also exploring integration of remote device monitoring for a more complete picture of how patients actually manage their COPD and how we can improve their overall experience," he added.