New Bill Targets Medicaid Coverage of Maternity Telehealth Programs
The MOMMIES Act, introduced this week by a group of Democratic Senators, aims to improve access and outcomes for expecting and new mothers and their babies through telemedicine programs and other Medicaid enhancements.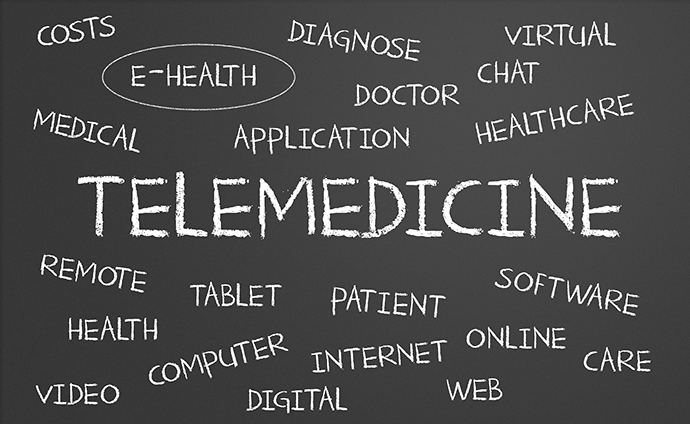 Source: ThinkStock
- Congress is considering new legislation to strengthen Medicaid support for maternity care programs delivered through telemedicine.
The Maximizing Outcomes for Moms through Medicaid Improvement and Enhancement of Services (MOMMIES) Act, introduced this week by U.S. Senators Cory Booker (D-NJ), Kirsten Gillibrand (D-NY), Tammy Baldwin (D-WI), Ben Cardin (D-MD), Richard Blumenthal (D-CT) and Kamala Harris (D-CA), aims to improve care for pregnant women covered by Medicaid, which accounts for about half of the nation's pregnancies.
The bill contains a provision to study how state Medicaid programs are supporting telemedicine, including how connected care technologies improve access to care for underserved patients, an analysis of spending and cost savings, health outcomes and patient satisfaction, the type of services offered (including family planning), barriers to telehealth expansion and recommendations for legislative and administrative actions.
"As the rest of the world works to improve maternal health outcomes, skyrocketing maternal mortality rates here in the United States are precipitating a public health crisis—one that puts mothers of color and low-income mothers especially at risk," Booker said in a press release. "Maternal mortality and morbidity, especially among communities of color, is an urgent public health issue that demands a comprehensive, proactive approach. By enhancing Medicaid's maternal health coverage, this bill will reduce disparities in access to care and improve health outcomes for all mothers."
Other aspects of the bill call for extending Medicaid coverage for women after childbirth from 60 days to one year; ensuring that all pregnant and postpartum women have access to full Medicaid coverage; the establishment of the maternity care home demonstration project in 15 states; extending the Affordable Care Act's primary care bump to ensure that Medicaid beneficiaries have access to primary care providers, including women's health providers; and encouraging more access to doula (pregnancy support) services.
Healthcare providers, including health systems, public health programs and community health clinics, have been turning to telehealth and – in particular – mHealth technology to reach out to pregnant women and new parents. Through channels like mHealth apps, they offer on-demand support, links to information and resources and reminders on doctor's appointments, vaccinations and other maternal and infant health milestones.
For instance, in just the past year:
Those efforts target a maternal mortality rate that has increased by 26 percent since the turn of the century, largely due to a lack of resources and access barriers for underserved women.
"With the rate of maternal mortality in the United States significantly increasing over the last three decades, Congress must act so that mothers and their newborns receive the care they need. Whether a mother lives or dies from complications during childbirth should not be determined by her zip code or income level," Cardin added in the press release. "This bill will make crucial reforms to expand access to essential health care for low-income pregnant women, ensuring that we can join every other developed country in reducing the rate of women dying as a result of pregnancy and childbirth."