New mHealth Projects Turn Amazon's Alexa Into a Home Health Aide
A UK community is using Alexa in an mHealth project targeting home care. In the US, mHealth developers, health systems and others are unveiling new apps and programs.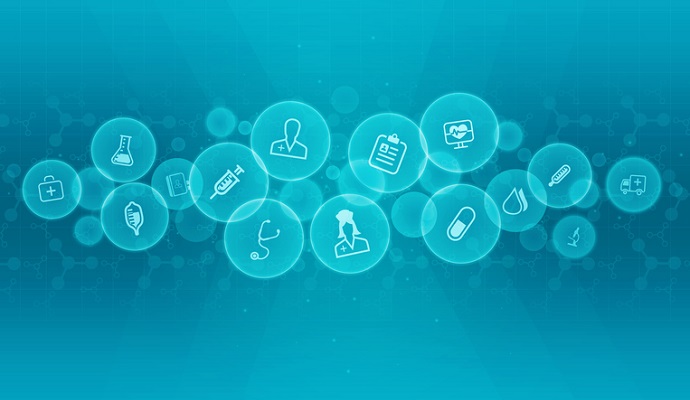 Source: ThinkStock
- A UK community is launching an mHealth project that will use Amazon Alexa software and Google's Echo device for senior care.
The Hampshire County Council announced plans this week to place the digital health platform in the homes of 50 local seniors. And the council is working with the Argent Telehealthcare Partnership to program the devices for telehealth services.
"We are looking to trial this new technology with 50 adult social care clients in Hampshire, to help support and manage their needs within their own homes and avoid the need for additional care packages," Liz Fairhurst, the council's executive member for adult social care and health, told UKA Local.
"This is a world first for Hampshire County Council and our care technology partners," she added. "Working directly with Amazon will ensure our trial is backed by the experience of one of the biggest Internet-based retailers in the world. We are very excited about the possibilities this project could open up in the future, and its potential to benefit the future of social care."
The UK project could help pave the way for similar projects in the US, where mHealth companies, health systems and pharma interests are searching for ways to adapt digital health assistants to healthcare without running afoul of HIPAA concerns.
READ MORE: Can Digital Assistants be mHealth Assistants?
"It really changes the game for patient engagement," Nathan Treloar, president and COO of Orbita, a Boston-based provider of connected home healthcare technology that debuted a cloud-based platform and interface for intelligent voice assistants at HIMSS17, said in an interview earlier this year. "The ability to have that 'always on and always available' interaction with a patient is huge. It will give [healthcare providers] new visibility into what the patient is experiencing at home."
The company recently announced a deal with Libertana Home Health, a manager of California-based health and housing waivers, to embed Orbita Voice technology in Echo Dots to help users manage daily living and self-care and connect with homecare providers in an emergency.
Residents involved in the program will be able to report their weight, blood pressure or blood sugar levels, hear medication and exercise reminders, request help from a home care professional, coordinate transportation and learn about social or recreational activities through the device.
"Voice assistants overcome challenges for individuals who, due to physical limitations, cannot use a keyboard or touch screen," Debra Harrison, RN, Libertana's public subsidized housing manager, said in a press release. "They also improve patient satisfaction with more natural, engaging experiences that eliminate the "monitoring" stigma of other connected devices, while still providing the data-driven insights that improve caregiver response in moments of need and intervention. Finally, they reduce costs by keeping patients at home and away from more costly clinical care settings."
The company is also working on a pilot project with Minnesota-based Worrell to test the feasibility of platforms like Amazon Alexa and Google Assistant in helping people with diabetes manage their care at home.
READ MORE: mHealth Still Missing the Comfort Zone for Chronic Care Patients
"We're giving people with Types I and II diabetes the power of voice to complete health assessments, connect with support systems, and report health concerns," Kristin Shardlow, Worrell's director of experience design, said in a separate release. "Voice-based UIs present huge opportunities for the healthcare industry. We can tailor questions and responses to each individual, use machine learning to identify patterns, and personalize care using this rich medium of connection into the home."
Earlier this year, Boston Children's Hospital unveiled KidsMD, an Alexa app designed to help users access common pediatric health information. While the app was designed for parents at home, the hospital is also piloting a version for physicians in the hospital setting.
"There are some massive voice applications that will be built for health enterprises," John Brownstein, chief innovation officer at Boston Children's Hospital, told CNBC in a June story.
Across the country, Los Angeles-based Cedars Sinai is also experimenting with the technology.
"We are fascinated with it," Darren Dworkin, the hospital's chief information officer, told CNBC – adding that he hopes some innovators will offer ideas for the digital assistants in the hospital's next accelerator program.
READ MORE: The Evolving Role of mHealth in Medication Management and Adherence
"We need a killer app before it gets mainstream, but I don't know what that will be yet," he said.
Recently, Merck and Amazon announced five finalists in a challenge to turn Alexa into an mHealth management tool for people with diabetes.
"Voice is a great interface for people who are mobility or vision challenged, and the design of Amazon Echo makes it an unobtrusive home device," Anne Weiler, CEO and co-founder of Wellpepper, one of the finalists, said in a blog. "While a mobile treatment plan is always with you, the Amazon Echo is central in the home."
Amazon officials have said they're mindful of HIPAA concerns and have vowed to continue expanding and refining Alexa's capabilities in dealing with health information.
"Voice technology like Amazon Alexa can dramatically improve user experience by providing the ability for people to interact with devices at a more personal level," Steve Halliwell, Amazon Web Services' director of healthcare and life sciences, said in a press release showcasing the challenge finalists.
Those concepts, he added, "showcase how one day people may use Alexa skills and fully integrated AWS services to create new healthcare scenarios."