New mHealth Study Tests an App's Ability to Forecast Fertility
Georgetown University researchers will be following 1,200 women using the Dot app over a year to determine optimal times for getting pregnant. Their goal is to find an mHealth platform that can help prevent unplanned pregnancies.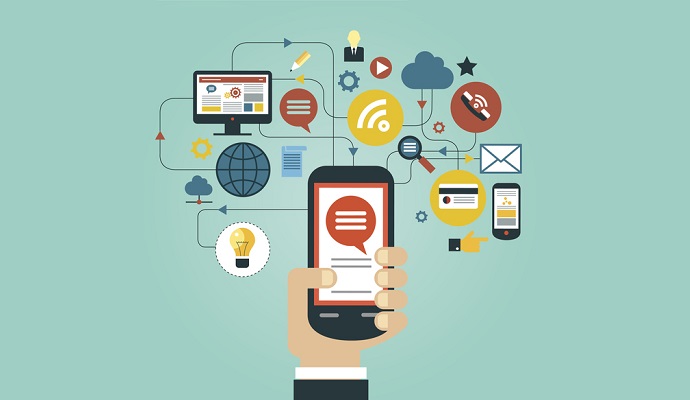 Source: ThinkStock
- Researchers at Georgetown University Medical Center have launched a study to determine whether an mHealth app can help prevent unintended pregnancies.
The study, to be conducted by GUMC's Institute for Reproductive Health, will follow up to 1,200 women using the Dot app, developed by Cycle Technologies, for one year. The app helps women plan their so-called "fertile periods" through 13 cycles via Dynamic Optimal Timing, which combines historical menstrual cycle data with the user's personal cycle history.
Researchers say thousands of apps on the market advertise the ability to track a woman's best time to become pregnant, but few are accurate enough to help a user avoid pregnancy. An earlier study conducted at Georgetown University, with help from the Wake Forest School of Medicine and the University of North Carolina at Chapel Hill, found that only six of 100 apps analyzed could correctly determine a user's fertile window.
This latest study will allow researchers to collaborate with users through the app, using interviews, surveys and other interactions.
"Our new study is unique because we're testing the efficacy of Dot as a method to avoid unplanned pregnancy in a real-time situation," Rebecca Simmons, PhD, a senior research officer at Georgetown's Institute for Reproductive Health, said in a press release.
Researchers are aiming for a global audience with this study. Some 222 million women around the world avoid using contraception, often because of side effects. Many are located in developing nations, where access to healthcare resources is limited.
What isn't limited, researchers said, is access to a smartphone. The 2015 Ericsson Mobility Report estimates that while just 25 percent of the world's population now has access to a smartphone, that percentage will skyrocket to 70 percent in just three years – and 80 percent of those new users will come from developing nations.
"Expanding contraceptive options - particularly fertility awareness options that provide women with information about which days during their menstrual cycles they are likely to become pregnant if they have unprotected intercourse - has the potential to reduce unmet need," the study's abstract, published in the January 2017 edition of JMIR, states. "Making these methods available to women through their mobile phones can facilitate access."
"A method that only requires a user to enter her period start date is likely to appeal to many women," added Victoria Jennings, PhD, director of Georgetown's Institute for Reproductive Health, in the press release. "Our work has shown that simple fertility awareness messages are extremely attractive to a wide range of women and can address their family planning needs."
The study is expected to last 18 months, and is funded under the United States Agency for International Development (USAID) Fertility Awareness for Community Transformation (FACT) project. Recruitment will begin this month.
The findings from this trial will represent the first prospective efficacy trial conducted on an app-based method of family planning," the study's abstract concludes. "This is an essential step in developing a research base to support the use of these methods as part of the existing contraceptive method mix and identifying lessons for establishing best practices to guide future research on similar apps. A stronger evidence base for fertility awareness apps will serve both the global family planning community and consumers who wish to use these methods but have little concrete information on their efficacy."