New Mobile Health Program Offers Pharmacy Access Through a Kiosk
Express Scripts is piloting an mHealth program in Arizona where consumers can get prescriptions filled and video-chat with a pharmacist through a kiosk.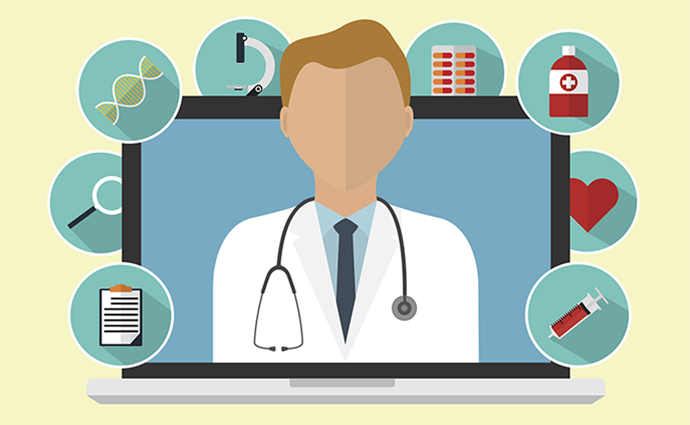 Source: ThinkStock
- A mobile health program being tested in Arizona will use kiosks to connect consumers to pharmacy services, including prescription-filling and video access to a pharmacist.
Six kiosks developed by MedAvail have been deployed in public locations – including grocery stores, pharmacies and clinics - in Phoenix and Tuscon through a partnership with Express Scripts. Called MedCenters, they function much as an ATM does, offering users round-the-clock access to an online pharmacy.
"This consumer experience can do for pharmacy care what the ATM did for personal banking – enable greater access and efficiency, especially during times of immediate need, while streamlining the experience for those consumers who need expert counsel and support from a pharmacist," Glen Stettin, MD, Express Scripts' Chief Innovation Officer, said in a press release. "We believe this technology, when deployed on a larger scale, could have the potential to bring pharmacy dispensing to employer sites, hospital emergency rooms, community clinics and university campuses."
"This technology also could help community pharmacists increase their community presence and the efficiency of their operations, relieve congestion at retail pharmacy counters, extend a pharmacy's hours of operation, and allow pharmacists to focus on their important role in providing clinical care to patients," he added.
Through the kiosks, consumers can get prescriptions filled within 90 seconds for certain chronic, acute and over-the-counter medications. They can also, through the kiosk or an mHealth app, talk privately with a multi-lingual pharmacist.
"Licensed pharmacists perform the professional functions associated with prescription dispensing, including review of medical history, allergy, potential interaction with other drugs being taken, and patient counseling, so safety concerns can be addressed prior to picking up the prescription," Stettin said.
Express Scripts, which was recently acquired by Cigna, plans to expand the program to 15 locations by the end of this year, and branch out to several states in coming years.
Once written off as too cumbersome to appeal to the masses, kiosks are making a comeback in mobile health circles these days, thanks to better technology and innovative partnerships between healthcare providers and retail services like supermarkets and pharmacies. Among the more high-profile programs are partnerships between NewYork-Presbyterian and Walgreen's in New York and BayCare Health and Publix in Florida.