New Partnership Puts the Mobility into mHeath
Global telecom giant Vodafone is putting its mHealth muscle behind a Bay Area developer of exoskeletons for stroke and spinal cord injury patients.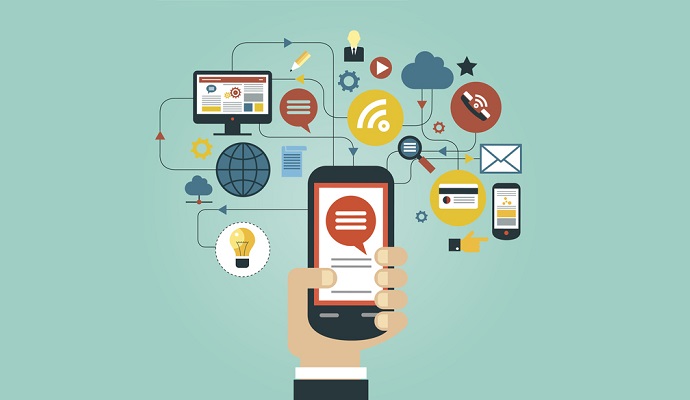 - Vodafone is partnering with a San Francisco-based robotics company to give mHealth a whole new meaning to patients with mobility issues.
The global telecommunications giant is throwing its support – and its smart-device support platform – behind Ekso Bionics, which earlier this year received U.S. Food and Drug Administration clearance for its Ekso GT exoskeleton. The battery-powered shell is strapped onto the body, helping a patient with movement, strength and endurance issues.
Officials say the GT exoskeleton can help healthcare providers train stroke and spinal cord injury patients to recover and increase their mobility and adapt to limitations. Vodafone's Internet-of-Things SIM ensures device connectivity outside the healthcare setting – so that it can be used in clinics, homes and other remote locations – and gives providers real-time access to mobility data.
"We are in business to help people achieve the remarkable, and we can do this most effectively with best in class partners," Thomas Looby, Ekso's chief executive officer, said in a press release. "We chose Vodafone to provide a single global solution that ensures seamless connectivity, no matter where a rehabilitation hospital is located. With Vodafone IoT technology, we can monitor how our exoskeletons are performing in real time, providing therapists with data on how the patients' rehabilitation is progressing."
The company was launched in 2005 as Berkeley Exoworks, a partnership of the Human Engineering Laboratory at the University of California, Berkeley and Berkeley Robotics, and by 2008 was working with the Defense Department to develop exoskeleton's for military use. The company sold its first commercial unit to a rehabilitation facility in 2012, and has since been developing Smart Variable Assist software for the unit and branching outside the U.S.
Among the company's healthcare partners are the Spaulding Rehabilitation Hospital in Charlestown, Mass., The Veterans Administration hospital in Palo Alto, Calif., Huntington Memorial Hospital, Memorial Hermann, Alta Bates Summit Medical Center, Craig Hospital, Gaylord Specialty Healthcare, Magee Rehabilitation, Mount Sinai Hospital, the Rehabilitation Institute of Chicago, the Rehabilitation Institute of Michigan, the University of Miami Project, the University of Cincinnati Health Drake Center and the Kessler Institute for Rehabilitation in East Orange, N.J.
In April, the FDA gave Ekso Bionics approval to market the GT exoskeleton for use in treating stroke patients dealing with paralysis and those with spinal cord injuries to C7. Last year the FDA categorized exoskeleton devices as Class II devices.
Dig Deeper:
mHealth Put to Work on the Science of Sleep