New Telehealth Training Center Aims to be a National Resource
Philadelphia's Thomas Jefferson University aims to be a national resource center for telemedicine and telehealth.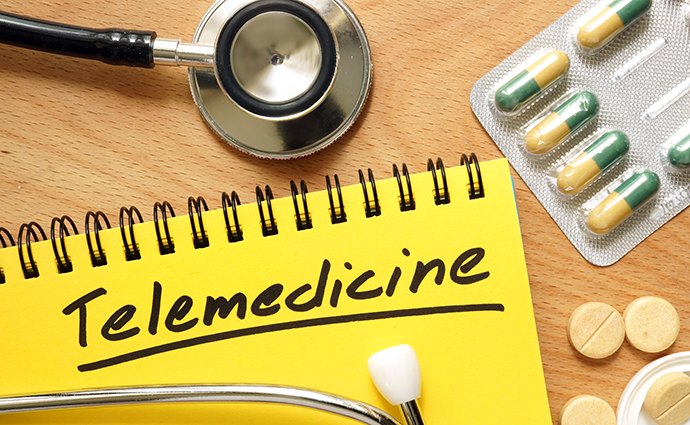 Source: ThinkStock
- According to healthcare providers attending last week's American Telemedicine Conference in Orlando, one of the biggest challenges to launching a telehealth network is finding qualified staff.
It's a problem the National Academic Center for Telehealth hopes to solve.
Recently launched at Philadelphia-based Thomas Jefferson University, NACT aims to be a national – if not international – resource for training healthcare providers on the skills needed to run a telehealth or mHealth program, as well as a "resource focused on developing and translating new knowledge about how to incorporate technology into the generation of health and the delivery of healthcare."
Judd Hollander, MD, associate dean for strategic health initiatives at TJU's Sidney Kimmel Medical College, says health systems across the country have been struggling to find qualified people to run telehealth and telemedicine programs. They're delaying or even cancelling programs, and contributing to a national perception that healthcare isn't ready for the technology, despite the promise of reduced expenses and better clinical outcomes.
"If we're going to do telemedicine right, we have to teach people how to use telemedicine," he says.
That's easier said than done. Hollander says many health systems aren't developing good telehealth or telemedicine programs because they have problems defining the platform. They might rely on vendors to train their staff, or wait patiently as doctors and nurses learn as they go along – a trial-and-error approach whose errors could doom a program before it has a chance to succeed.
In order to succeed, he says, a health system has to know how to integrate telehealth or telemedicine with workflows, patient engagement strategies and care plans. And while the program's ultimate goal is to deliver better healthcare, what goes on behind the scenes often determines whether that goal can be reached.
"A lot of telemedicine isn't about medicine," Hollander says. It's about creating a system of care that incorporates telemedicine and mHealth technology into the provider's regular workflow, all designed to connect provider and patient outside the traditional walls of the doctor's office or hospital room. Once that connection is made, then medicine takes over.
Hollander says the NACT is separate from the Consortium of Telehealth Resource Centers, a network of 12 regional and two national resource centers funded by federal grants "to provide assistance, education and information to organizations and individuals who are actively providing or interested in providing medical care at a distance." The NACT's goal is to provide an evidence base for telemedicine programs, offering best practices and training in telehealth care and delivery.
"The biggest surprise is that no one has done this before," says Hollander who adds he's heard of some programs at academic medical centers and universities across the country but no coordinated program for telehealth training and development. "We're getting calls from health systems who have their own programs but don't have the people to run them."
The centerpiece to the training program is the Telehealth Facilitator Certificate program, a five-week program accredited by the American Telemedicine Association. Hollander says the program "has been a challenge," with some of the early participants helping to improve the curriculum after they've been through it.
"We're expanding and creating new programs as we go along," he says.
Hollander also sees promise in the Society for Education and the Advancement of Research in Connected Health (SEARCH), a telehealth research collective launched out of the Arkansas-based South Central Telehealth Resource Center last year. SEARCH held its first telehealth symposium this past April in Virginia and is planning a second meeting this October.
"We're looking for [health systems] to tells us what are the big-ticket telehealth items that you need to get answers to," he says. "A lot of them have questions … that aren't being answered."