New Telemedicine Center to Extend Connected Health Across Idaho
St. Luke's Health has opened a virtual care center in Boise, giving Idaho's largest health system a connected health platform upon which to extend telehealth and telemedicine services throughout the state.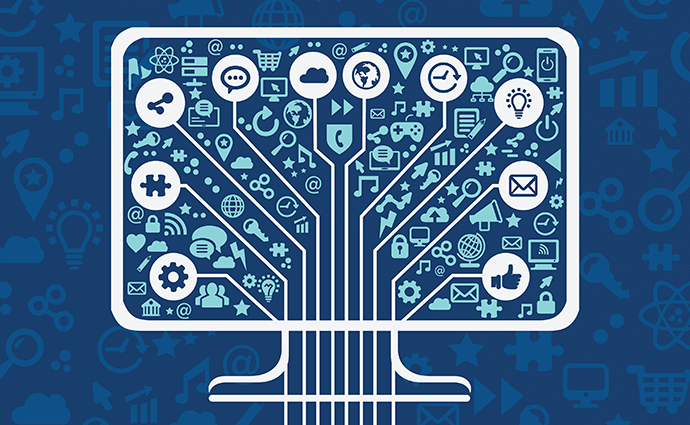 Source: ThinkStock
- Idaho's largest health system is opening a "virtual hospital" to extend telehealth services to rural hospitals, doctor's offices and patients in Idaho and eastern Oregon.
Located in Boise, the 35,000-square-foot St. Luke's Virtual Care facility will offer e-ICU services, consults and remote patient monitoring services for the St. Luke's Health system. Approximately 350 people will be employed at the facility, which is open around the clock.
"It's designed to provide people in remote, underserved communities with vital access to Idaho's top specialty and emergency providers without having to make a trip to Boise," St. Luke's Public Relations Manager Anita Kissee told local TV station KIVI-TV.
The virtual care network aims to serve one of the nation's least densely populated and most rural states, where access to healthcare services is often defined by geography.
With its new connected care facility, St. Luke's joins a growing number of health systems looking to consolidate their telehealth and telemedicine services onto one enterprise platform in one location, often called a virtual care center or "hospital without beds."
Earlier this year, the multi-state Intermountain Healthcare system gathered its 35 different telehealth and telemedicine programs under one roof – a 22,000-square-foot facility in Murray. The health system's new Connected Care Pro service is billed as one of the nation's largest virtual hospitals.
"Healthcare is focused so much on virtual or tele- programs, but this is more than just a video visit," said James Sheets, the health system's Vice President of Outreach Services Development, running down a list that includes telestroke, telehealth programs for behavioral health and newborn critical care, telepharmacy services and digital health services that make use of connected health devices. "Connected kinda defines what we're doing."
"We're gathering together what's been a quite fragmented (collection of services), which will allow us to grow and scale up even more," he added.
Another large health system, the seven-state, 50-hospital Providence St. Joseph Health network, unveiled its new Virtual Health System at this year's American Telemedicine Association conference in Chicago.
"Technology really no longer is a barrier," said Todd Czartoski, MD, the chief medical technology officer of a health system that includes the five largest states in the country. "We now have the opportunity to move from small, independent programs to a cohesive system that can improve patient care."
"We're leveraging technology to extend the reach of our caregivers, spreading clinical services across geographies," he added. "This allows us to serve patients regardless of where they live and strengthens the connections made by our health system. Telehealth-enabled care delivery systems enrich the patient experience across the clinical spectrum. We consistently get patient feedback telling us how much this service has improved their lives."
At St. Luke's staff will be working from more than 60 care stations, connecting with other sites in the healthcare system or patients in their homes. The connected care platform includes video-based virtual visit technology, eConsult services and an RPM program with mHealth devices.
"It's not a replacement for your doctor. Your physician will determine the level of virtual care to be provided and makes all final decisions regarding your care plan," Dr. Eric Rich, St. Luke's Telehealth medical director, told the local news station. "Because your physician reviews medical status and treatment plans with the care team every single day, your care can continue without disruption, even when your doctor isn't right there."
"Virtual care allows St. Luke's providers to shift from a reactive to proactive mode in order to help patients stay healthy and identify problems before they become emergencies," he added. "The result is a better quality of life, fewer trips to the emergency department with a serious illness or problem, it allows patients to live at their own home much longer, and decreases the total cost of care."