New Wearable Devices Collect Vital Signs in any Setting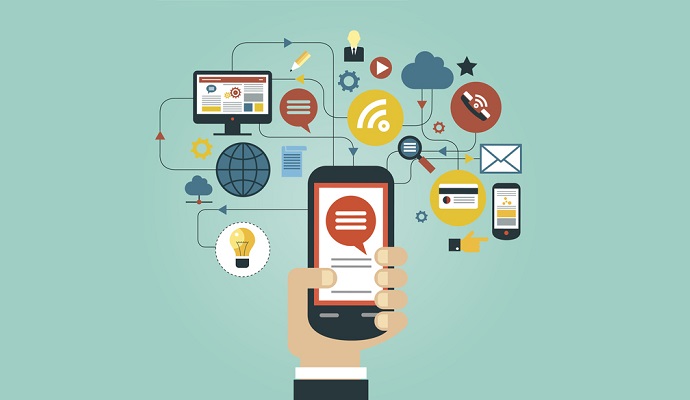 - Wearable devices are continually being developed and refined within the technology sector especially those tools meant for improving and simplifying patient care throughout the healthcare industry. For example, engineers and doctors at Johns Hopkins University School of Medicine have come together to create battery-powered wearable devices that can track patient vital signs by connecting part of the contraption to patients' lips or fingertips, according to a press release from Johns Hopkins Medicine.
Instead of using bigger and more complex monitoring systems, physicians and nurses would be able to more quickly and easily capture patients' vital signs like heartbeat, temperature, and blood pressure. This could be very beneficial in certain settings like home care, rehabilitation centers, or in emergency situations. For example, paramedics often need simpler ways to quickly assess a patient's health in more obscure settings.
This particular wearable device is called MouthLab and could collect the same data as more bulky monitors when needing to assess patients in ambulances, emergency departments, or even the typical physician's office.
The engineers published a study in the Annals of Biomedical Engineering last September that discussed MouthLab's capabilities including its measurement of blood pressure, heart rate, temperature, breathing rate, and blood oxygen. Additionally, this particular medical device is capable of taking an electrocardiogram.
It is expected that upcoming versions of this particular system will be able to look at chemical cues in saliva, blood, and even someone's breath to determine the likelihood or risk of serious medical conditions.
"We envision the detection of a wide range of disorders from blood glucose levels for diabetics, to kidney failure, to oral, lung and breast cancers," stated the wearable devices' lead engineer, Gene Fridman, Ph.D., an assistant professor of biomedical engineering and of otolaryngology–head and neck surgery at Johns Hopkins. "We see it as a 'check-engine' light for humans. It can be used by people without special training at home or in the field."
The device looks like a hand-held unit that includes a smaller, bendable mouthpiece with a temperature sensor and blood volume sensor. There is also an area for a patient to place their fingertip to measure the pulse and blood oxygen levels. The mouthpiece has capabilities that can sense breathing levels from the nose and mouth.
The electrocardiogram measurements are tracked via both the mouthpiece and the thumb pad. These wearable devices and sensors incorporate software that can convert the collected information into systolic and diastolic blood pressure readings.
The study compared this data with the readings from standard blood pressure cuffs. The study published in the Annals of Biomedical Engineering used 52 subjects and compared their results from the MouthLab medical device to standard hospital monitoring systems.
Another important aspect of the MouthLab medical device is that it is able to connect its results and data through a Wi-Fi network to a nearby laptop or tablet, which would then display graphs of the data and real-time patient vital signs. The market for wearable devices continues to produce new innovations much like MouthLab. The advancement of this field was noted by a new Frost & Sullivan analysis.
"Wearable devices will extend beyond fitness tracking to include two-way communication between the user and the healthcare ecosystem," Frost & Sullivan Information & Communication Technologies Senior Research Analyst Shuba Ramkumar stated in the company press release. "Though a number of applications currently address the business-to-consumer market, wearable devices will eventually offer support to healthcare institutions by sharing real-time data collected by the consumer."
"In the long-term, energy harvesting and wireless charging technologies will reduce battery issues, helping wearables to capture the interest of consumers," said Ramkumar. "Assuming battery and data accuracy issues are resolved, the real value of wearable devices will accrue as part of the Internet of Things ecosystem, enabling communication of data across devices."