Newest mHealth Intervention for Smokers Combines Apps, Wearables
An Israeli company looking to help smokers kick the habit - and to help doctors guide them - combines a patient engagement app with sensors in mHealth wearables that detect gestures.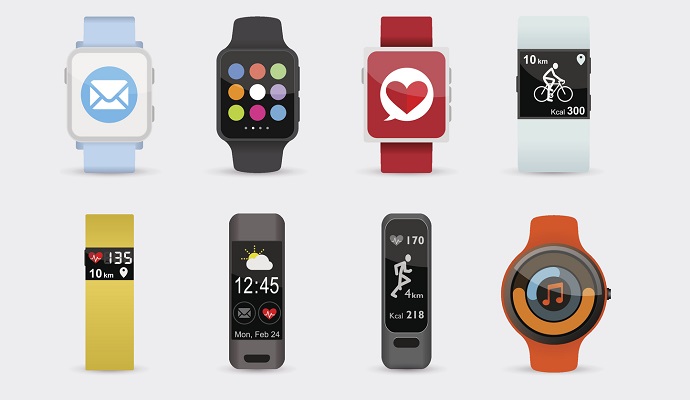 Source: ThinkStock
- The latest mHealth intervention aimed at smokers combines an app with a wearable, targeting both real-time monitoring and patient engagement.
An Israeli company called Somatix is testing its new SmokeBeat app in the US, Canada, France, Israel and Turkey. The company hopes to have enough data collected early this year to begin marketing the platform to US health plans and healthcare providers.
"Half of the insurance companies in the US are utilizing wearable devices to offer dynamic pricing to customers," company co-founder and CEO Eran Ofir recently told the news site ISRAEL21c. "They reduce your premium based on your health habits, even giving the wearables for free so they can monitor and help their customers lead a healthier lifestyle."
There are an estimated 40 million smokers in the US, of which roughly 500,000 die each year from causes attributed to that habit. Research indicates about 70 percent of smokers want to quit, but only about half try to quit and roughly 12 percent are successful. With in-person counseling, that number rises to between 30 percent and 40 percent.
A growing number of mHealth companies and healthcare providers are taking aim at smoking and other addictions through the smartphone, with the idea that an always-available, real-time resource can improve those odds of successfully kicking the habit.
Now they're combining the smartphone with wearables.
Just last October, the US Food and Drug Administration issued 510(k) clearance to Carrot's OTC breath sensor, designed to measure a user's carbon monoxide intake. The California company's plan is to combine that sensor with its Pivot mHealth app and coaching platform, so that targeting messages and information can be pushed to a smoker when the sensor indicates he/she is or has recently smoked.
"Smoking is the number one cause of preventable illness and death worldwide," David S. Utley, MD, founder and CEO of the Redwood City, Calif.-based startup, said in a press release following the FDA announcment. "While there has been a torrent of wearable tech to facilitate behavior change in fitness, weight loss and other targets, there's been no such innovation to help people quit smoking. So, we've designed a home-use mobile breath sensor device to help people who smoke cigarettes learn about their smoking behavior, and to use this information to help them in smoking cessation programs."
Somatix, meanwhile, pairs its app with sensors built into smartwatches and activity bands that can detect hand-to-mouth gestures. That gesture triggers the app, which in turn triggers a personalized message.
Company officials say the app includes a cognitive behavioral therapy (CBT) algorithm that matches the user to incentives – social, financial, or emotional - that would most likely engage behavior change. If a user is budget-conscious, for example, the app would send a message analyzing how much smoking costs and how it affects one's budget.
Ofir, whose three-year-old company developed its business plan in healthcare accelerators in Philadelphia and New York and won a startup competition in Los Angeles, says the platform will appeal to healthcare providers, especially those looking for objective data from their patients.
"Physicians tell us they're excited that they now have the possibility to apply immediate interventions based on what the patient is doing in real time," he told Israel21c.
"The reason is the gap between visits to clinicians and what patients report to clinicians," he added. "This is what we are trying to fill with our remote monitoring system. The clinician can see everything about the habits of the person — how much and how long and where and when, how many cigarettes per day, week and month – without patients having to enter all that data themselves."