NewYork-Presbyterian, Walgreen's Announce Telehealth Collaboration
The New York Health system and pharmacy giant have announced a partnership to open NYP telehealth kiosks in select New York City pharmacies.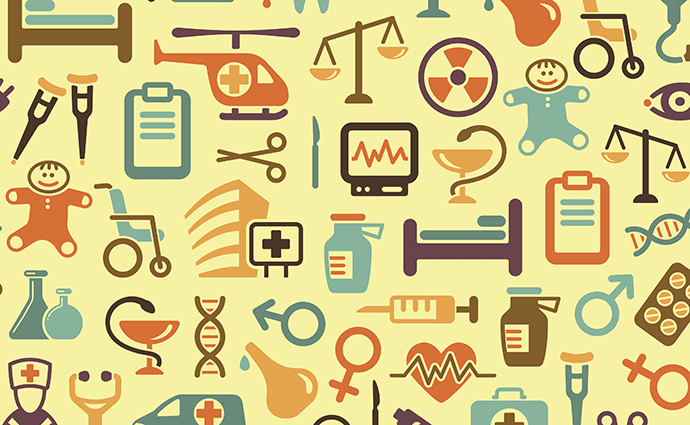 Source: ThinkStock
- A New York City health system is the latest to partner with a national pharmacy chain on a telehealth program, using kiosks to provide consumers with on-demand healthcare.
NewYork-Presbyterian announced this week that a kiosk is now located in a private, secure room inside Walgreen's Duane Reade location on Wall Street in Manhattan. The kiosk is the first of several that will be located inside Duane Reade sites in and around New York City.
The announcement comes just two months after Florida's BayCare Health system announced a three-phase partnership with Publix supermarket pharmacies. While Publix is opening pharmacies in several BayCare hospitals, the health system is, in turn, situating BayCare HealthHub kiosks in several markets and has plans to open roughly 25 telehealth clinics at Publix locations within two years.
The expansion into Walgreen's pharmacies is the latest phase of NewYork-Presbyterian's NYP OnDemand platform of telehealth and mHealth services, which was launched in 2016 in collaboration with Weill Cornell Medicine and ColumbiaDoctors. The secure kiosks are designed to give the health system's patients access to on-demand care away from the hospital or doctor's office.
"These kiosks provide real-time care for our patients, enabling them to consult Weill Cornell Medicine physicians privately through the convenience of their local drugstores," Dr. Augustine M.K. Choi, the Stephen and Suzanne Weiss Dean of Weill Cornell Medicine, said in a press release. Weill Cornell is providing emergency medicine physicians for the telemedicine platform, while ColumbiaDoctors practitioners are expected to join the platform in 2018.
READ MORE: ATA to Providers: Use Telehealth to Compete Against Retail Clinics
The kiosks offer an on-demand link to a physician through a high-definition video conferencing platform for treatment of non-life-threatening illnesses and injuries. Connected devices used in an examination include a forehead thermometer, blood pressure cuff, pulse oximeter and dermascope.
The visit, expected to take 10-20 minutes, can include prescriptions, which can be sent to the patient's preferred pharmacy.
The current kiosk is open from 8 a.m. to 9 p.m. weekdays and 9 a.m. to 6 p.m. weekends, with pediatric emergency medicine physicians available from 6-9 p.m. weekdays.
"This technology gives us another way to bring Columbia physicians to the neighborhoods where our patients live and work," Dr. Lee Goldman, Dean of the Faculties of Health Sciences and Medicine and chief executive of Columbia University Irving Medical Center, said in the press release. "Improving access to doctors is a fundamental way to improve our patients' health and well-being."
Along with a number of mHealth apps, the six-campus NewYork-Presbyterian health system offers several telehealth and telemedicine services. Last year the health system launched telehealth services for second opinions, inter-hospital consults, urgent care and follow-up care.
READ MORE: Direct-to-Consumer Telehealth: One Hospital's Virtual Care Plan
"We like to be nimble," Dr. Peter Fleischut, NewYork-Presbyterian's chief innovation officer, told mHealthIntelligence.com in a January 2016 interview on the health system's growing mhealth app platform. "We want to make it as simple as possible for patients to navigate."
In partnering with a Walgreen's, itself a leader in the digital health and wellness movement, NewYork-Presbyterian is expanding its healthcare reach into the retail environment, an arena where kiosks and telehealth stations have had mixed results. In doing so, both parties are looking for an uptick in business – Walgreen's wants more NYP patients to buy health and wellness goods (and fill prescriptions) in its store, while NYP looks at Walgreen's as a convenient point of entry to the casual customer in need of episodic care.
"We've had much success over the years working with NewYork-Presbyterian at our on-site Walgreens pharmacy," noted Pat Carroll, chief medical officer for Walgreens Healthcare Clinics. "We value this innovative collaboration and look forward to finding new and different ways to work together to enhance patient care."
The collaboration isn't without its detractors. A controversial study published last year in Health Affairs argued that while direct-to-consumer telehealth improves patient access to healthcare, it also creates more opportunities for healthcare costs – in other words, it gives consumers more reasons to spend money on healthcare services or goods and doctors more opportunities to prescribe services or products.
Earlier this year, a study conducted by the Rand Corporation issued a similar conclusion: while direct-to-consumer telehealth does replace ER and doctor's office visits, the savings were minimal when compared to the cost of spending for new medical services.
READ MORE: Telehealth Stands to Gain from Anthem's ER Policy Expansion
"The study found that for each episode of acute respiratory infection, the cost of telehealth services were about 50 percent lower than a physician office visit and less than 5 percent the cost of a visit to an emergency department," the researchers said. "However, the savings from substitution was outweighed by increased spending on the new use of medical services. The study estimates that net annual spending on acute respiratory illness increased by $45 per telehealth user."
"Like some other new patient care models that promise to cut costs and reduce the hassle of receiving medical care, it appears that in some cases, direct-to-consumer telehealth may increase spending rather than trimming costs," concluded J. Scott Ashwood, lead author of the study.
Walgreen's, meanwhile, finds value in these types of partnerships. In late 2015, the company ceded management of more than 50 retail clinics in an around Chicago to Advocate Health Care, who renamed the telehealth stations Advocate Clinics at Walgreens. In early 2016, the company turned over control of some 25 clinics in Washington and Oregon to Providence Health.
In California, meanwhile, Kaiser Permanente is opening roughly 30 new retail clinics in Target stores.
In Florida, officials with BayCare Health and Publix say their partnership is more about patient satisfaction and connected care than finding new ways to spend money.
"It isn't just about filling prescriptions as patients leave the hospital - it's about providing a continuum of convenient medical care," Publix Vice President Fred Ottolino said in March, when the partnership was announced.