NHS Grant Targets an mHealth Device for Point-of-Care Diagnostics
The National Science Foundation has awarded $10 million to a team of researchers to develop an mHealth device - either a wearable or mobile microscope - that uses light-sensing technology to diagnose and monitor health conditions.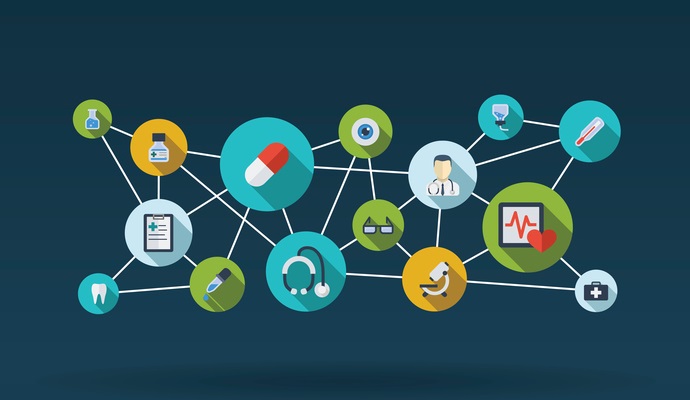 Source: ThinkStock
- Houston's Rice University is getting $10 million to develop an mHealth diagnostic device that uses light-sensing technology to diagnose and monitor health conditions.
The grant from the National Science Foundation aims to create a non-invasive digital health tool – such as a wearable or small microscope - capable of monitoring more than a hundred conditions, and which could be deployed in hospitals, clinics or remote locations. More importantly, the device could replace cumbersome and expansive diagnostic scanning equipment and the needle or scalpel.
"The project will produce a platform technology for in vivo, 3-D tissue imaging, with the aim of being able to point a camera to a part of the body and see live biology below the skin without making an incision or drawing blood," Ashutosh Sabharwal, a professor of electrical and computer engineering at Rice and the principal investigator on the grant, said in a press release.
"(O)ur goal is to create miniaturized, light-based microscopes for use in wearables, point-of-care, bedside diagnostics, ambulances, operating rooms and more," he added.
Sabharwal is part of a 12-person team, comprised of researchers from Rice, Carnegie Mellon, Harvard, the Massachusetts Institute of Technology and Cornell, receiving a grant through the NSF's Expeditions in Computing program.
His team will use what's called "computational scatterography" to analyze beams of light that pass through soft tissue.
"Basically, we're trying to 'de-scatter' the light," fellow research team member Ashok Veeraraghavan, a computational imaging expert and associate professor of electrical and computer engineering at Rice, said in the release. "In engineering, we call this an inverse problem. Geoscientists use similar inverse techniques on seismic waves to resolve pictures of Earth's deep interior. Our task, in some ways, is even more complicated because the amount of light scattering that takes place in even a few millimeters of tissue far exceeds other problems."
One example of a potential use for the technology is in cancer care. Oncologists typically measure a cancer patient's white blood count by drawing blood, most often at a clinic or hospital.
"Imagine a wearable device no larger than a watch that uses sensors to continuously measure white blood cell count and wirelessly communicate with the oncologist's office," Sabharwal said. "The patient could go about their daily life. They'd only have to go to the hospital if there was a problem."
The project is the latest in a long line of projects to create mobile health technology that can bring the clinical lab out into the field, be it a remote village in African or a community health center in downtown Los Angeles. Some projects aim to create specific devices, such as mobile microscopes or devices similar to the Tricorder of Star Trek fame, while other aim to turn the common smartphone into a diagnostic tool.
"The driving force behind point of care innovations in the health arena is to provide expedited diagnosis where the patient is seen or in the patient's home," Bruce Carlson, publisher of Kalorama Information, said in a 2016 report that placed the point-of-care diagnostic testing services market at $18.4 billion – and growing. "New technologies are allowing POC devices to produce quantitative lab-quality test results that can be transferred automatically to an information system, a remote caregiver service for consultation, or an electronic medical record."