North Carolina lawmakers eye telemedicine payment parity
A state known for its innovative telemedicine and mHealth projects is set to debate a bill mandating that payers reimburse for telemedicine services at the same rate as in-person healthcare. More than 30 states now mandate payment parity.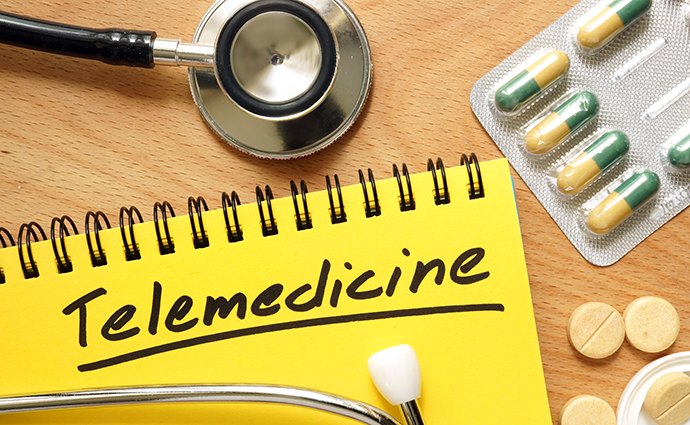 Source: ThinkStock
- Lawmakers in North Carolina – a state with a long track record of telemedicine and mHealth innovation – are poised to debate a bill that would establish reimbursement parity for payers.
H.B. 283 would mandate that health plans cover telemedicine services as they would in-person treatment, and would prohibit insurers from denying the service simply because it isn't provided in-person. In addition, insurers wouldn't be able to limit where the service is provided.
The bill's primary sponsor, Republican Congressman Donny Lambeth of Forsyth, said the bill addresses a lack of healthcare access for residents in rural areas of the state. He told the Winston-Salem Journal the state suffers from a "two-tiered system of care," with remote areas "struggling" to provide adequate healthcare.
"With the sophistication of technology, you can link many rural locations into some of the world's best healthcare," he said. "If the large systems invest in this new technology and link back into the less populated areas and can get paid for those serves, then I believe we have made a significant improvement in caring for persons in rural areas who currently go untreated."
According to the American Telemedicine Association, 31 states and the District of Columbia mandate reimbursement parity for telemedicine, and at least five states are debating the concept. Other states aren't as receptive, with payers leading the argument that they should be the ones to set payment rates for an industry still trying to figure its value.
READ MORE: Examining the Rocky Road to Telehealth Parity
"Clearly, the costs are lower when it's telemedicine, so the reimbursements should be lower," said Jon Hurst, president of the Retailers Association of Massachusetts, who helped repel that state's bid for a parity law last year.
"It's mostly a vehicle for making sure that people who want to do telemedicine on whatever terms they make up and charge what they want will get away with it," added Jim Kessler, general counsel for Health New England, based in Springfield. "If you mandate certain services and reimbursements, you're taking away the whole negotiating ability of health insurers to benefit consumers."
Earlier this year Nebraska lawmakers submitted a bill for telemedicine parity, making the same argument as their colleagues in North Carolina.
"As we consider the shortage of doctors and practitioners throughout the state, we're going to need telehealth," said Sen. Mark Kolterman, R-Seward, the lead sponsor of that bill and another seeking to have the state join the Federation of State Medical Boards' Interstate Medical Licensure Compact.
In North Carolina, Lambeth said healthcare providers are reluctant to embrace telemedicine unless they're reimbursed.
READ MORE: Survey: No Reimbursement, No Telehealth
"It is a good next step in addressing the way much of future medicine may be delivered," he said. "It can be efficient and with good outcomes. But unless providers can recover their investment, the transformation will be slower."
Some payers, like Cigna and Blue Cross Blue Shield, reimburse for telemedicine, and several health systems in the state have telemedicine platforms. They include Wake Forest Baptist Medical Center, Forsyth Medical Center and the University of North Carolina Health Care system, which is part of a hub-and-spoke telemedicine network overseen by Mercy Virtual in St. Louis.
Also, FirstHealth of the Carolinas, a five-hospital system based in Pinehurst, earlier this year reported saving almost $2 million by using telehealth to care for high-risk patients who don't qualify for Medicare-funded home health services.
The state has also seen several innovative mHealth projects. Goshen Medical Center is using an mHealth platform to connect with patients managing chronic conditions at home and qualify for Medicare reimbursements. And Mission Health, a six-hospital system based in Asheville, is experimenting with a telemedicine backpack as it seeks to provide better care for hard-to-reach residents in the mountains of western North Carolina.
Charlotte-based Carolinas HealthCare is generally credited with being among the first health systems in the nation to create an mHealth platform that integrates with consumer-facing mobile devices, including fitness trackers, blood pressure cuffs, scales, heart rate monitors and blood glucose meters. Craig Richardville, the health system's chief information officer, says the app platform "represents a strong desire to enhance patient engagement (as well as) create some accountability for the patient" in care management plans.
READ MORE: Telehealth Licensing Compact Closer to Reality for Nurses
"It's an evolution," he said. "This is just one small part of the whole 360-degree view of the patient. This adds value … to the patient's health and wellness or care management program. It creates engagement and accountability."