North Dakota Lawmakers Ready to Rehash Telemedicine Standards Debate
North Dakota's state Senate may soon be taking up a controversial bill that would mandate either the in-person visit or video-based telemedicine to establish the doctor-patient relationship. The proposal failed last year.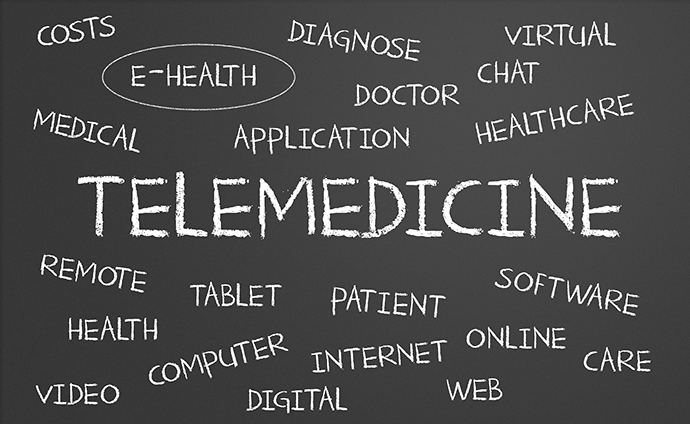 Source: ThinkStock
- North Dakota lawmakers may soon be rehashing the debate over what constitutes an accepted doctor-patient relationship via telemedicine.
The state's Senate is poised to take up SB 2094, which mandates that a healthcare provider's first meeting with a new patient be either in-person or through video-based telemedicine. The bill, now before the Senate Human Services Committee, specifically prohibits "an examination or evaluation consisting only of a static online questionnaire or an audio conversation."
The bill follows in the footsteps of several states whose Legislatures or medical boards have banned phone-based and most forms of asynchronous (or store-and-forward) telehealth as a means of establishing the doctor-patient relationship. Opponents include telehealth companies like Teladoc and healthcare providers, business and trade groups who see those platforms as acceptable for direct-to-consumer telehealth.
Last year, the North Dakota Board of Medicine submitted a rule requiring either an in-person or video-based visit as the first point of contact between a provider and a new patient, but the Legislature's Administrative Rules Committee shot that down.
Among those protesting the rule was Teladoc, whose phone- and online-based connected care platform has been in use in the state since 2008, and the ERISA Industry Committee (ERIC), which advocates for large employers who want to offer telehealth services to their employees.
In a letter to the committee, Adam J. Greathouse, a health policy associate for ERIC, said the new rule would restrict efforts by North Dakota's business community to offer more telehealth services for their employees. Those services are often offered through mHealth apps or store-and-forward platforms.
Greathouse further noted that the state Legislature defined telehealth in 2015 as "the use of interactive audio, video, or other communications technology that is used by a health care provider or health care facility at a distant site to deliver health services at an originating site."
"We believe that it should be within the health care provider's professional judgment to determine if a telemedicine visit will meet the requisite standard of care and what type of technology is appropriate to establish a relationship with a certain patient," he wrote. "Additionally, restrictive technology requirements prevent new forms of telemedicine technology, which are ever-evolving, from being quickly implemented."
"Patients should not be prevented from using telemedicine solely because they lack the capability to communicate with a provider via video," Greathouse concluded. "We request that the Board of Medicine consider allowing interactive audio in conjunction with asynchronous store-and-forward technology to be used to establish the patient-licensee relationship."
Now that rule is contained in a bill submitted to lawmakers, and ready for another round of debate.
"The board looked at all the comments that came in through the rules process and talked about each of them and, at the end of the day, felt that patient safety outweighed some of those comments," Bonnie Storbakken, executive secretary for the state Board of Medicine, told the Bismarck Tribune.
"Really, (the board was) trying to open it up and say yes, you can do telemedicine here ... but when you're first getting started with a new patient, there are parameters we want you to use," she added.