Northwell Health Takes Telehealth to the Next Level
The New York health network is expanding its telemedicine platform to include direct-to-consumer telehealth services, part of a broad digital health strategy to 'strengthen the provider-patient relationship.'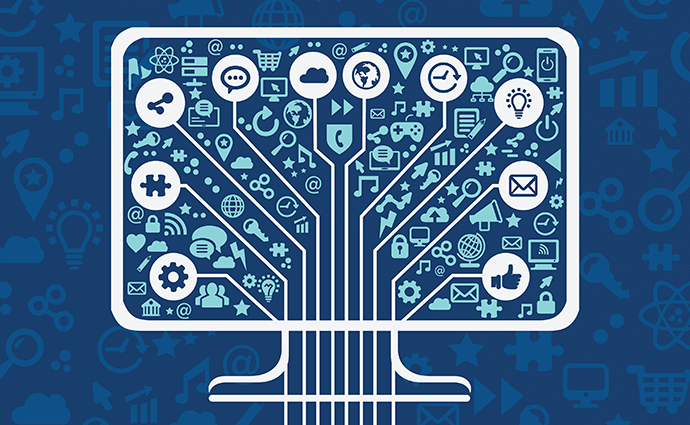 Source: ThinkStock
- A recent Harris Poll found that one of every five consumers would switch healthcare providers if their doctor didn't use telehealth. Northwell Health is making sure that won't happen.
The New York-based health system, comprising some 21 hospitals and 550 outpatient practices in and around New York City, has long had a telemedicine platform, including telepsychiatry, tele-ICU and telestroke services and a seven-hospital, eight-ICU subspecialty neuro-critical care program.
But while clinicians were using the platform to connect with and consult each other, the service wasn't available to patients. And in an evolving consumer-centric healthcare environment, a health system has to open up more than just its front door to find success.
"We need to [transition] to an integrated virtual bricks-and-mortar space," says Martin Doerfler, MD, Northwell Health's senior vice president of clinical strategy and development and associate chief medical officer. "This is certainly at a frontier level, but it has the potential to significantly strengthen the health system and the physician-patient relationship."
With that Harris Poll, conducted on behalf of telehealth provider American Well, showing that three-quarters of consumers want to see their doctor via telehealth and 20 percent saying they'd switch providers to get that service, health systems like Northwell are jumping into the consumer-facing market with both feet. They're launching remote monitoring programs to connect providers to patients at home, expanding platforms to allow clinics, skilled nursing facilities, home care agencies and EMS programs access to clinical care via mHealth devices and video portals, and giving patients the ability to connect with a doctor or nurse when they need help.
"It actually doesn't matter what the use case is," says Mike Baird, co-founder and CEO of Reston, Va.-based Avizia, which is partnering with Northwell Health on the project. "Direct-to-consumer telehealth used to be use case-limited, but it's no longer just a narrow core of specialties that can be delivered. It's an open-ended delivery system that gives patients what they need."
"It's becoming more and more like any other business," he adds.
"Northwell is increasing the use of telemedicine as part of its ongoing commitment to enhancing the patient experience," notes Thomas Thornton, senior vice president and executive director of Northwell Ventures, the health system's corporate venture arm, which is making an investment in Avizia as part of the strategic channel partnership. "This partnership with Avizia will certainly improve Northwell's ability to communicate care plans across the care continuum, as well as appropriately manage care in more cost-effective settings for patients."
Doerfler says he's seen few health systems that have adapted their telehealth platform to deliver healthcare on demand to patients, mainly because so much of healthcare is still centered on the provider. A health system's infrastructure isn't yet geared toward direct-to-consumer care.
"We identified very few organizations that are meeting the broad terms of BYOD (Bring Your Own Device) right now," he says. "The challenge is in integration. Integration is something that everybody is capable of, but getting everyone to do it at the same time is challenging."
Doerfler says the health system's expansion to a consumer-facing platform has opened the door to all kinds of new uses, from primary care services to nutrition and lactation consulting.
"I have just about every service line … developing concepts that they would like to try," he says. "And in this kind of space, you have to think like a start-up. We have a lot of different pilot projects planned" for the near future.
While some hospitals find success in building one telemedicine service line or platform, then expanding when they've achieved sustainability, Baird says the shift to direct-to-consumer care can't be done piecemeal.
"Hospitals should stop pretending that direct-to-consumer is telehealth in its entirety," he says. "Stop doing it just to check that box and move on. It's a commitment to turning the process inside out [and] becoming patient-centric."