NYP Sees Telehealth Success After Adjusting to the Patient's Preferences
NewYork-Presbyterian wasn't getting much use out of its urgent care mobile health app in Washington Heights. Then officials took a closer look at their patients' habits and switched to a telehealth platform.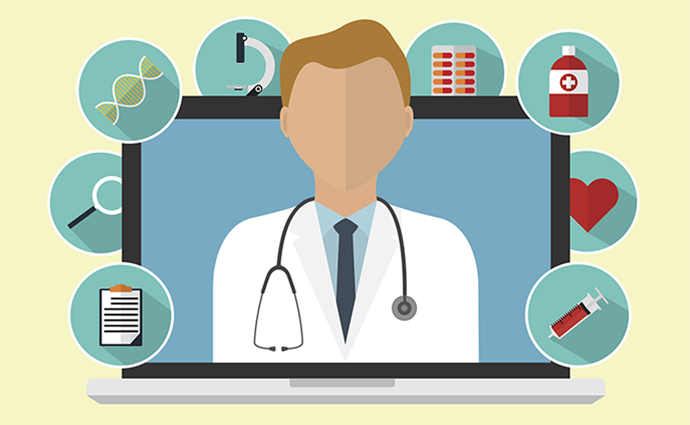 Source: ThinkStock
- When NewYork-Presbyterian expanded its Express Care telehealth program last year to New York's Washington Heights neighborhood, the online virtual care service didn't catch on with residents. It was in danger of suffering the same fate as so many other fledgling connected care services: fading away due to a lack of sustainability.
Then health system executives took another look at their target population.
"We understood that these people are more familiar with walking into their primary care site," says Tatiana Blue, a project leader in IT innovation for the New York City-based health system and one of the program's coordinators. "They were comfortable with doing that."
And they weren't going to change that habit to try something new and – to them - unproven.
So NYP changed its model. Instead of focusing on connecting patients in their homes to care providers, the health system installed telehealth stations in two primary care provider (PCP) sites in the Manhattan neighborhood and trained office staff to triage patients coming into the office. If those patients could be seen via virtual care, they were given that opportunity.
READ MORE: Providence Targets Patient Demand With Store-and-Forward Telehealth
That changed everything. Suddenly, the program took off.
"We weren't having much success at first, and then we were," says Blue. "We needed to be sensitive to what our patients really want."
NYP's experience in Washington Heights serves as a strong reminder of the value of listening to one's patient population – and being prepared to change the model of care if it isn't working out.
That the neighborhood needed an upgrade in access to care wasn't in dispute. Washington Heights is an underserved chunk of the Big Apple, Blue says, with a population that's 30 percent Medicare, 30 percent Medicaid, and a large group either or both programs or without any insurance at all. When they needed care, they'd walk into the local ER or their doctor's office and wait – often more than two hours for an unscheduled visit. In many cases, they'd get frustrated and leave without being seen.
NYP, with a long track record of innovative mHealth and telehealth programs, saw the neighborhood (home to some 150,000 people) as an ideal location for its Express Care platform. But planners initially though the program would work best through an mHealth app, giving residents the opportunity to call or log in from home.
READ MORE: NewYork-Presbyterian Expands its Telehealth Platform to Providers, Patients
But that's not what those residents were comfortable with doing.
So the health system changed gears. It installed telehealth stations in two PCP offices and trained the nursing staff to meet patients coming through the door and explain the virtual care setup. That platform linked to a network of NYP doctors who could treat the patients from afar.
(Another adjustment: the health system also made the platform available in Spanish, meeting another patient engagement need that providers often overlook.)
Blue says the new system wasn't hard to learn or embrace. The biggest challenge was in working with office staff – especially the nurses – to adjust to the new workflow. But when they saw how the service reduced waiting room crowds and directed people to quicker and appropriate care, that adjustment was easy to accept.
"They were the most engaged," says Blue of the nursing staff, who offered advice on how to fine-tune the process and continue to offer input. "We have weekly check-in calls with them."
READ MORE: A Failed mHealth Program Offers Lessons Learned For Future Projects
Blue says the patients also adapted quickly to the new service – even accepting that they would receive care from a provider on the other end of an audio-video connection that they might not have met before.
"It's really a testament to what they're coming in for," she says. "They want convenient access to care. This is what they really want."
The success of the program can be seen so far in reduced crowds in both the PCP offices and local ERs and a reduction in waiting times from more than two hours to about 30 minutes. Blue says they'll soon be gathering data on patient outcomes and satisfaction.
With almost a year under their belt, NYP has plans to expand the service. Blue says they'll soon be looking to add telehealth stations in five more PCP sites, and she'd like to see those stations offer more services, such as follow-up care, access to chronic and specialist care, and medication management through local pharmacies.
"We're getting them familiar with the workflow," she says. "We're trying to use this as an introduction to telemedicine."