Opening Up the OR: Using Telemedicine to Enhance Collaboration
A Pennsylvania hospital is using a real-time telemedicine link to help its OR doctors connect with specialists when needed. Doctors are also using the virtual visit platform to check in with the patient's family in the waiting room right after surgery.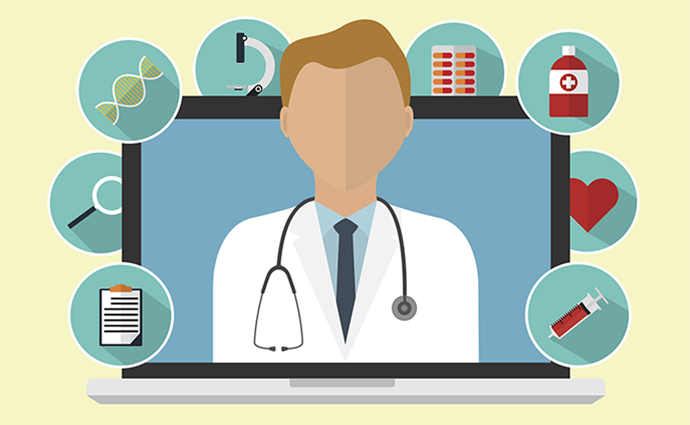 Source: ThinkStock
- A Pennsylvania health system is seeing unexpected benefits in deploying telemedicine technology inside the operating room.
Abington Hospital –Jefferson Health, which comprises two Abington-area hospitals, six outpatient clinics and two urgent care facilities, put a virtual visit platform in its OR to enable clinicians to connect with specialists during an operation. But physicians are also using the technology to connect with the patient's family after surgery.
Mauricio Garrido, MD, a cardiothoracic surgeon, says the digital health link enables him to talk with the family moments after the surgery, rather than having them wait for him to get ready.
"Bringing this technology to the OR is in line with two of Jefferson Health's core values: putting people first and thinking differently," he said in a press release issued by Jefferson Health. "We take immense pride in the service we provide to families with each patient we care for. This is demonstrated, in a very real way, by 'opening the blinds' to the classically inaccessible sanctum of the operating room and reimagining a more respectful experience for those waiting anxiously for their loved ones."
Aside from keeping the patient's family informed, the telemedicine hookup also allows Garrido and his colleagues to connect at a moment's notices with specialists in other locations over a secure audio-video link, a valuable resource during complicated cardiac procedures.
"This technology allows the surgeon to engage in critical conversations with other experts during the procedure with far fewer interruptions and without having to rely on sub-optimal audio connections to relay precise information," the press release noted. "None of these consulted individuals are required to be onsite in the operating room. In cases where a remote consult is performed immediately, Abington's surgical teams can potentially reduce a patient's time on bypass or under anesthesia."
The health system is one of only a handful around the country now using live video conferencing technology in the OR, but those numbers are expected to rise as clinicians and administrators see the value of a virtual link to outside resources.
Many health systems, in fact are using a wide variety of telemedicine tools and technology in the OR, including robots and smart devices, And they're experimenting with smartglasses and even digital assistant technology to gain quicker access to information during a surgery.
"The use of telemedicine to break the isolation of the operating room is a highly achievable goal," Ronald C. Merrell, a surgeon with the Virginia Commonwealth University Health System, wrote in a June 2003 research article titled Telemedicine for the Operating Room of the Future. "An open operating room has information on demand for the personnel, fluid communication among operating room personnel, and broad interaction with the learner community and consultants."
"In an operating room with significant data capture, the patient is brought into the process not only as a real person, but also as a huge data set that acquires all the events of the surgery," he added. "The data include the visual, electrical, and mechanical events that define the surgical procedure. As part of a dynamic electronic medical record, they are available to those who are present and those who are asked to help from even a great distance away with real-time advice. The data are also available to those who seek to understand what happened to the patient afterwards for the purpose of root cause analysis, near miss analysis, instruction, or more accurate medical records."
As healthcare continues to move toward a patient-centered method of care, expect more health systems to turn to telemedicine and mHealth to open the lines of communication with all members of the care team, including family and friends. They might find that a faster connection to the waiting room not only reduces stress, but improves the clinician's workflow and creates a better pathway for post-operative care management and recovery.