Patient-Generated Health Data is Valuable Personalization Tool
Consumers are starting to feel empowered to make personal decisions based upon the patient-generated health data from their mHealth devices.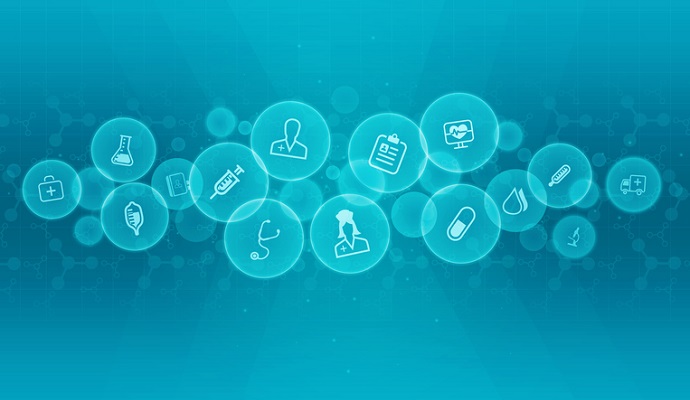 Source: Thinkstock
- Sixty-two  percent of consumers believe that patient-generated health data (PGHD) from their mHealth devices will put them in control of their own health, according to an industry report from Ericsson.
In a survey of 4500 mHealth and broadband users, researchers found that a majority of consumers saw PGDH as a way to improve their preventative care needs.
Key insights from the report include:
60 percent of consumers say that wearables will lead them to a healthier lifestyle
58 percent agree that wearables with feedback and alerts will provide personalized care  
48 percent of consumers would like to have home sensors that monitor the elderly, detect emergency situations and send alerts that dispatch ambulance services when required.
Outside of preventative care, many consumers also reported that they could find value in using wearables to make personalized health decisions easier and more convenient.
45 percent say that using a smartphone would simplify their health management
39 percent reported that online health consultations would also simplify personal health management.
28 percent agree that remote administration of a medication via wearable patch would simplify their health needs
26 percent also say that a personal fitness app would simplify health management
The rise of PGDH as a health personalization and management tool has resulted in major industry stakeholders suggesting that healthcare as a whole will adapt to this trend. The report cited consumer frustrations with impersonal care as a major driver in this shift.
"Currently, more than one in two patients with chronic ailments are frustrated by long appointment wait times, their inability to get a convenient appointment and nonavailability of doctors of their choice," the researchers said.
"Consumers are also frustrated by the inability to get personalized attention from doctors. In light of this, the internet is helping to reduce in-person visits to doctors. Some 39 percent of chronic patients say online consultations with doctors will make it easier to manage their health compared to face-to-face meetings," they said.
In an accompanying survey of 900 decision makers in healthcare, insurance, medical technology companies, telecom operators, app developers/aggregators and government regulatory bodies, the researchers found that stakeholders also saw the use of PGDH as a way to move healthcare towards where patients live.
Fifty-one percent of industry leaders surveyed say that medical advancements such as monitoring devices, wearables, and robotics will bring care closer to patients. Another 50 percent agree with consumers that smartphones, wearables, and apps are empowering customers to push for changes in healthcare.
While both patients and providers see that the applications of PGHD are starting to hint at a shift in the healthcare ecosystem, there are still challenges towards effectively using the data in healthcare scenarios.
Consumers in the report were wary of the lack of provider interaction and cite that as a cause of concern in regards to their personal care.
"Some 52 percent of patients with chronic ailments are concerned that the use of health patches will lead to loss of physical interaction with doctors," the team said. "Being in a hospital post-surgery makes it possible to get opinions from a variety of experts on the best treatment options."
Providers and stakeholders also added that many wearable devices have gaps in performance when it comes to recording PGHD. Sometimes these devices are inaccurate in their readings by 93 percent. Many of these experts say these devices are not yet reliable enough to use for certain healthcare decisions.
"Although consumer-grade wearables are being widely used for preventative measures, 55 percent of healthcare decision makers from regulatory bodies say these devices are not sufficiently accurate or reliable for diagnosis," the researchers said. "In addition, for liability reasons it will be very difficult to rely on patients' smartphones for connectivity."
The study's authors concluded their findings by suggesting that hospitals work in conjunction with technology companies to improve connectivity between patient devices and the hospital's care coordination teams.
"A collaborative approach is needed to engage patients in setting health goals and action plans to attain them," the team said. "The needs of the consumers in preventative, routine and postoperative healthcare situations are different and need to be resolved using different approaches. The transformation of care moving closer to home and data moving from patients to hospitals is going to be driven by the needs of patients with chronic ailments, and it is likely to benefit these patients the most."