Patients Embrace Mobile Devices in the Exam Room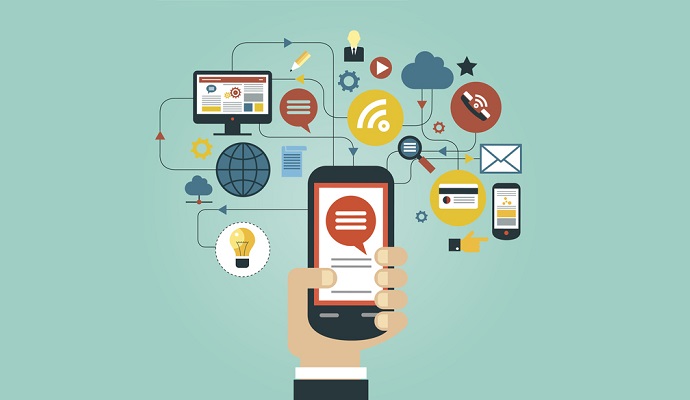 - When it comes to the adoption of mobile devices in the healthcare field, one of the major hurdles is changing patient and physician opinion. As with any overhaul of standard operating procedure, it takes engagement by the end user for it to truly take off. Regardless of how sound the technology is, if patients and physicians refuse to use it, the chances of it gaining traction is slim.
While there is much hype around mobile devices in healthcare, the question remains whether or not people are willing to actually use them and be comfortable doing so. According to the numbers, the answer is yes.
The Pew Research Center released the results of a survey of more than 5,000 individuals aimed at determining how they use their smartphones. The report found that 64 percent of US adults own a smartphone and 62 percent of users said they have searched for details on a health condition.
There is a noticeable difference when it comes to age. The report found that 77 percent of smartphones users between the age of 18 and 29 use their phones for health information. That number drops to 68 percent for the 30 to 49 percent age bracket and dips to 39 percent for those 50 and older.
Nuance conducted a survey of 3,000 patients in the United States, Germany and the United Kingdom and found that 97 percent of patients welcome the idea of having a doctor use a mobile device at the time of a consultation and 69 percent have noticed an increase in the amount of technology that doctors use. Furthermore, 58 percent felt that by having mobile devices in the exam room, the examination itself was more thorough and easier to understand.
There was a drawback brought up by patients in the survey. Seventy-three percent of respondents cited "time for discussion" and 66 percent noted "verbal communication of specific recommendation" as the top two factors to better medical care. However, the use of computers in the exam room can create a barrier is the physician is more focused on the screen than the patient.
"While technology is a key component in the healthcare ecosystem, it should only play a supporting role. Patients need to be center stage," the report reads. "For patients, the Art of Medicine hinges on good communication. They have come to see and listen to their physicians. In return, they expect to be seen and heard by their physicians. Given the current healthcare pressures, this relationship is in jeopardy."
Despite this fear, physicians are handling it well as 80 percent of patients said they felt engaged in their healthcare. This is because patients are looking for ways to learn about their health and access to health data, which mobile devices and digital health is improving.