Pediatric Mobile Health Interventions Benefit Patients, Caregivers
Pediatric mobile health interventions provide caregivers an advantage in improving adolescent health behaviors.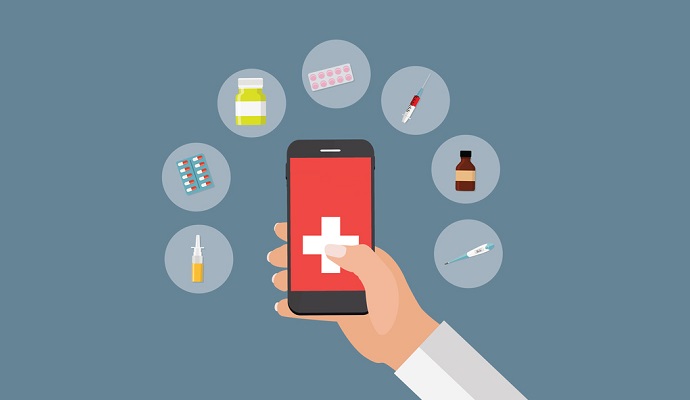 Source: Thinkstock
- Research published in the Journal of the American Medical Association found that caregivers that utilized pediatric mobile health interventions had stronger, positive effect on the adolescent health behaviors than caregivers who did not.
A team from the University of Kansas and University of Florida analyzed mHealth intervention literature since November 30, 2016, to study the aggregate effects of mobile health in improving health behaviors for children 18 and under.
Modern literature about mHealth interventions is problematic, the researchers noted, because it doesn't have a strong analysis of pediatric use-cases.
To develop a benchmark of pediatric mobile health interventions, the researchers compiled 9773 unique articles and narrowed down literature based on age and mHealth research topics. Of the 9773 unique articles, the team found 36 articles (containing 37 unique studies) with a total of 29,822 participants who met the inclusion criteria.
Their findings revealed that mHealth interventions significantly affected positive adolescent care behaviors in general. When a caregiver and an mHealth tool were used in interventions, the effect was even stronger.
Because the combination of caregivers with the mHealth methods were the most effective way to change behavior, the researchers believe that other health professionals can use mHealth tools to positively improve pediatric health.
"Results indicate that mHealth interventions can be effective in eliciting meaningful improvements in pediatric health behavior and associated pediatric health outcomes," the researchers said.
"The small but significant aggregate effect size of mHealth interventions aligns well with the findings from previous meta-analyses of adherence promotion and eHealth health behavior change interventions. These findings suggest that mHealth interventions may be a viable modality for health care professionals to affect health related changes in pediatric populations."
The findings suggest that mHealth tools generally provide an advantage in improving behaviors, but more specific research is needed to see what mHealth interventions work best.
Studies included in the aggregate research contained many quantitative methods used to evaluate an application of mobile intervention technology in a primary, or secondary, capacity to promote or modify health behavior in youth.
Because the research was aggregated, studies with search terms such as telemedicine, eHealth, mobile health, mHealth, app, and mobile application were lumped together. The researchers see the next step in studying mHealth interventions as building literature around specific mHealth tools.
"To date, however, the mHealth ecosystem has not met its potential to disseminate evidence-based interventions focused on health promotion," the team said.
"A critical initial step toward facilitating the maturation of the mHealth ecosystem is for the scientific community to increase our understanding of what existing mHealth interventions are most effective and elucidate ways that the interventions can be improved. Understanding the aggregate effectiveness of mHealth interventions in the empirical literature may help to accelerate the rate of scientific discovery and then improve the incorporation of evidence-based practices in the marketplace."
The researchers noted that mHealth intervention studies need to focus on more disparate ages, races, and genders as several studies had largely homogenized demographics. The majority of sampled populations were eleven year old females, which only reflects a fraction of the diverse adolescent populations in the US.
mHealth is a viable behavior change modality for youth, so researchers may be able to use study results to adjust literature as well as future research on mHealth intervention in improving health behaviors.
"To extend the promise of pediatric mHealth interventions, future work is needed to explicitly incorporate and test the effect of competing and complementary theoretical mechanisms of behavior change. Moreover, additional studies are needed to determine the optimal positioning of mHealth interventions within a larger ecological context (i.e, whether health systems, families, or schools should be included and the appropriate developmental levels)."