Pennsylvania Legislature Fails to Pass Telehealth Parity Bill
Pennsylvania lawmakers have balked on a proposed bill to establish telemedicine standards and mandate telehealth payment parity, following strong opposition from the payer industry.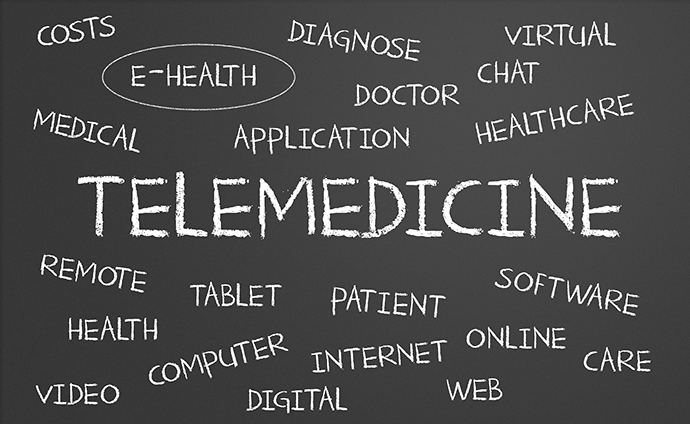 Source: ThinkStock
- Pennsylvania lawmakers have balked on proposed legislation to establish payment parity for telehealth, following strong lobbying from the payer industry.
Senate Bill 780, introduced earlier this year by State Sen. Elder Vogel, would have defined key components of telemedicine, set telemedicine licensing requirements and required payers to reimbursement for telemedicine services at the same rate as in-person services.
The bill passed Senate muster in June, but failed in the House despite being supported by the Pennsylvania Medical Society, Hospital and Healthsystem Association of Pennsylvania (HAP) and the AARP, among others.
"HAP and the Pennsylvania hospital community will continue to support legislation that defines telemedicine, puts in place key consumer protections to ensure that care is delivered by licensed clinicians, and expands insurance coverage for telemedicine services," HAP President and CEO Andy Carter announced following the Pennsylvania Legislature's adjournment.
The bill's failure continues a recent string of bad news on the state front for telehealth and telemedicine legislation.
Last month, Florida lawmakers failed to act on proposed telemedicine legislation that was developed alongside a wide-reaching report by the Florida Telehealth Advisory Council. While some connected health advocates decried the bill's death, others noted the legislature's decision not to take up the bill may have been an effort to keep the industry from being overregulated.
And in August, Massachusetts lawmakers similarly sidestepped a proposed telehealth bill, following complaints from the insurance industry that they should be the ones to establish reimbursement guidelines rather than being mandated to pay a certain amount.
In Kansas, meanwhile, the legislature was able to pass telemedicine legislation in May following contentious debate that derailed two bills in 2017 – both mandating payment parity for telehealth and both strongly opposed by the payer industry. Following long negotiations, lawmakers were able to agree on a bill that establishes coverage parity and permits payers to establish reimbursement rules for telehealth services.
The debate in Pennsylvania has followed a similar pattern. While the payer industry is generally supported of mHealth and telehealth, it has argued that telehealth should not be held to the same value as in-person care – particularly since its advocates have long argued that telehealth will help reduce healthcare expenses.
In a July letter posted in the Philadelphia Enquirer, HAP's Carter argued that insurers were hindering the expansion of connected care programs in the Keystone State through confusing reimbursement guidelines.
"The complexity and diversity of insurers' contracts with hospitals and other providers is impeding greater use of telehealth," he wrote. "These insurance arrangements are all over the map. Every contract is different, with insurers willing to pay for some telehealth services but not others."
"Pennsylvania hospitals and other providers want to expand their telehealth services, but that means investing in technology, equipment, and new ways of providing medical care," he added. "It's difficult for hospitals to make those investments without knowing if insurance companies will pay for these services."
At a public hearing in September, insurance industry lobbyists fought back, saying they'd be forced to support some telehealth and telemedicine programs that haven't proven their value.
"We cover proven value," Sam Marshall, president and CEO of the Insurance Federation of Pennsylvania, said at the hearing, as reported by the Danville News.
Vogel, who'd introduced the bill previously in 2016 and 2017, could take another shot next year.
"Telemedicine can help patients get the care they need. It allows for improved access and improved health outcomes in cost-effective ways," he said in a statement issued in June, when his bill garnered Senate approval. "Studies show that telemedicine saves time, money and lives. With the rapidly rising cost of healthcare, and the fact that it's nonexistent in some places, the need for telemedicine continues to grow."
"Telemedicine can vastly improve the availability of healthcare options for people in rural or urban areas, lower the cost of healthcare, and strengthen the bond between patients and their doctors," he added. "Telemedicine is especially vital for patients who suffer from chronic illness, seniors who are homebound and families who live in rural areas where they would have to travel very far to receive medical care. We need to make this option available for all Pennsylvanians."