Personalized mHealth App Raises Likelihood of Smoking Cessation
An mHealth application can help increase the likelihood that smokers successfully end their use of tobacco products.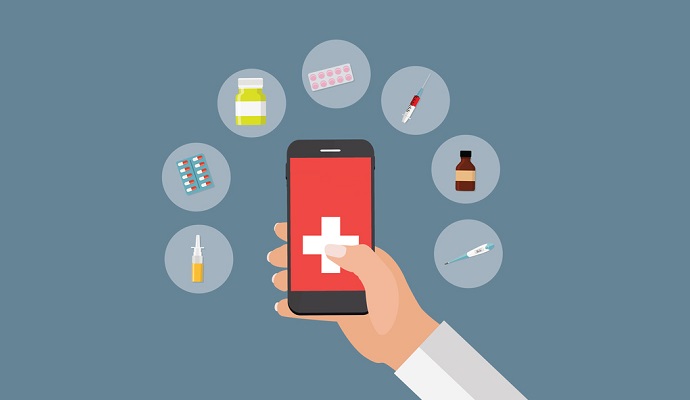 Source: Thinkstock
- Research published in the Journal of Medical Internet Research found that a personalized mHealth application specializing in smoking cessation can help would-be quitters end their tobacco usage without more intensive clinical intervention.
When people between 18-65 years of age utilized an app called "Clickotine" to begin quitting on their own, 45.2 percent of users abstained from smoking for 7 days while another 26.6 percent reported a 30-day abstinence.
mHealth apps offer a user-friendly and intuitive way for patients to engage with their self-care needs. However, the researchers noted that many of the apps in the mHealth cessation marketplace don't adhere to US clinical practice guidelines (USCPG).
In response to this, the team developed Clickotine with the effective personalization and engagement features of a smartphone app, but included personal intervention components compliant with USCPG as well.
Thee app provided users with a USCPG-focused questionnaire when they initially open the app. The questionnaire probes users to record their smoking behaviors and quitting goals. The questionnaire continually appeared to users over the eight-week period study.
Eighty-seven percent of the users in the study completed the questionnaire, and had higher cessation rates than the average of the total user population. Around 52 percent of completers reported 7-day abstinence and about 30 percent reported 30-day abstinence.
The study indicates that incorporating USCPG guidelines and user-friendliness into an mHealth application can make the tool successful.
"In this study, the outcomes observed for Clickotine numerically exceed those of the most comparable mobile apps that have been clinically tested, such as SmartQuit 2.0 (11 percent 30-day abstinence) and the National Cancer Institute's QuitGuide (8 percent 30-day abstinence)," the team said.
The use of personalization and engagement functions within Clickotine effectively promoted at least temporary cessation among the majority of users.
When users launched the app, they were prompted to create a user profile with their unique smoking behaviors and input for personalized updates and messaging for cessation.
Answering and responding to personalized updates accounted for 39.2 percent of all Clickotine interactions.
Engagement tools that promoted actual care behaviors were heavily utilized by the Clickotine users along with the updates.
A log tool that allowed users to record smoking behaviors like cravings, sentiments, and number of cigarettes smoked was the second most popular feature of the app. A quarter of all users logged the number of cigarettes they smoked.
Other engagement functions users had included a journaling tool that let them record their feelings and mental state, interactivity with other supporters and users, and "missions" that gamified cessation habits and behaviors.
The use of missions represented 13 percent of all Clickotine interactions and are heavily drawn from multiple USCPG methods for curbing the urge to smoke cigarettes.
"The Clickotine interaction categories do not map 1-to-1 onto the USCPG features, and some interaction categories apply to multiple USCPG features or stages of the Clickotine program," the team said.
"For example, some Clickotine missions are designed to advise and encourage quitting (eg, learn about the health effects of smoking), while others are relevant for assessing willingness and enhancing motivation to quit. Interacting with supporters is relevant for enhancing motivation to quit in the early stages as well as being part of cessation intervention in the later stage of the program, and logging cravings or cigarettes smoked can be a mechanism for enhancing motivation to quit and could also be a component of effective intervention."
Final results of the study highlighted some interesting trends that are applicable to smoking cessation and general mHealth adoption.
Younger users had higher rates for interaction and cessation and allured to the idea that younger, digitally native groups are likely to utilize mHealth for their personal care needs. Users that just started to smoke cigarettes versus users who had been smoking for several years were also more likely to engage with the app.
The researchers concluded that Clickotine provides a good first step in mHealth cessation, but needs further clinical testing.
"In summary, the results of this initial evaluation suggest that Clickotine participants engaged with the app and appeared to remain engaged with the app for a majority of the study duration on average, and that Clickotine use may be associated with cessation outcomes," the team concluded. "Future research is warranted to evaluate the engagement with and efficacy of Clickotine in more robust clinical trials, and to assess Clickotine's long-term efficacy and safety."