Pharma Turns to mHealth to Help MS Patients With Care Management
Novartis has launched an mHealth study on Apple's ResearchKit platform to collect data on multiple sclerosis and help the estimated 400,000 Americans living with the chronic disease.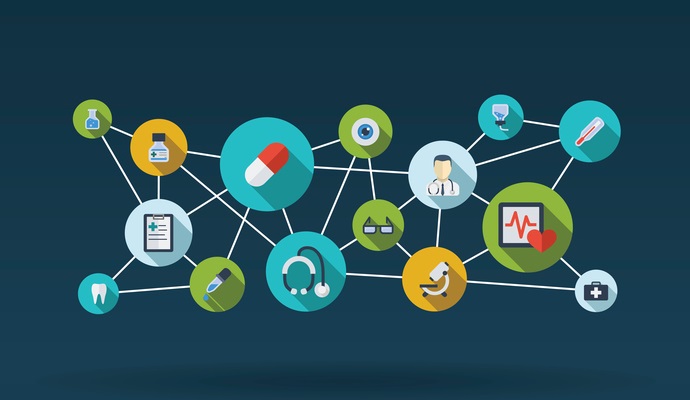 Source: ThinkStock
- Healthcare providers and researchers are looking to mHealth to help people living with multiple sclerosis.
The elevateMS (Evaluation of Evidence from Smart Phone Sensors and Patient-Reported Outcomes in Participants with Multiple Sclerosis) study, the latest to launch on Apple's ResearchKit platform, targets the estimated 400,000 people in the U.S. and 2.3 million globally affected by this chronic disease. It's designed to enable MS patients to report their symptoms and daily activity by smartphone app, creating a national database for researchers.
The study is led by pharmaceutical giant Novartis, and the app was developed by Sage Bionetworks, which has worked on several ReseacrhKit projects.
According to officials, it "aims to improve understanding of the daily challenges patients with MS can have and to uncover new potential measurements of treatment effectiveness through real-time data collection from participants in their everyday life."
"As physicians, we always want to know how our patients with MS are doing on the treatments we prescribe," Stanley Cohan, MD, PhD, medical director of the Providence Multiple Sclerosis Center in Portland, Ore., and a scientific advisor to the study, said in a press release. "With the elevateMS app, study participants can frequently document their symptoms in a personal health story. In turn, this data may provide researchers with new ways to look at disease progression and treatment effectiveness."
Initially targeted at a US audience, the study encourages patients with MS to fill out questionnaires and complete functional performance tasks, while active and passive sensor in the smartphone collect data. While participants can view their own data to track care management, the information is randomized and collected by Novartis for population-based research.
MS is the most common autoimmune disease affecting the central nervous system, with no known cure. Roughly 85 percent are diagnosed with relapsing-remitting MS, which is characterized by relapses with worsening neurological function, then periods of remission where patients partially or fully recover, during which the disease remains stable.
Standard treatment for those with MS is medication and physical therapy. While the medications used have been effective, particularly in women, they tend to produce unpleasant side effects that reduce medication adherence rates, especially over the long term.
Researchers are hoping to use the mHealth platform to pinpoint causes of MS flare-ups, so that patients can avoid those triggers and deal with symptoms when they occur.
Apple's ResearchKit platform, launched in 2015 to focus on the clinical trials sector, has been used in dozens of studies, on topics ranging from chronic diseases to population health issues like moods and mental health issues, LGBT health and health issues faced by NFL athletes after they retire. More recently the platform has been used by pharma to target disease like Lupus and sarcoidosis.