Privacy and Security Vital for Internet of Things Market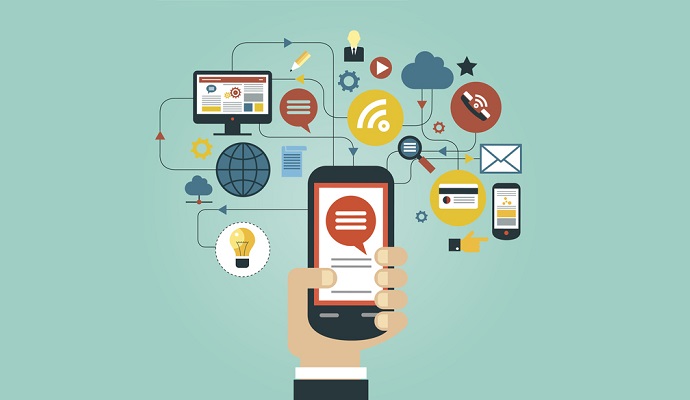 - As the digital health space continues to advance throughout the nation and across the globe, more policies and legislation could push forward its advancement in ways that would clearly benefit patient care and population health outcomes. For instance, interoperability and connectivity among medical devices, mobile health tools, remote monitoring technology, telehealth services, and other IT systems could be essential for improving the quality of care throughout the country. The Internet of Things is one area of the digital health space that's making headway in the market and across media.
Earlier this week, the US House of Representatives Judiciary Committee conducted a hearing about the Internet of Things segment of the digital health market. The discussion revolved around mobile health platforms and connectivity among medical technologies including applications and health IT systems.
"Throughout its short history, the Internet has been a transformative and powerful tool. It has shaped communication and commerce worldwide," stated the Honorable Bob Goodlatte. "Technology too has proven to advance in a way that only Moore's law can describe with a doubling of capacity so quickly that about the time you thwart warranty, you in fact have a product that can outperform the one on your desk."
"The Internet of Things, which refers to a network connected of real-world items able to exchange data with each other and across existing network infrastructure, is a newer portion of what now becomes the future of our lives and our communication in the 21st century," Goodlatte continued.
"It is estimated by 2020, there will be 25 billion connected things and, without a doubt, before we reach 2020, I will be wrong and there will be more connected things," he presumed. "We have smart devices. Smarter devices today already include – if you choose – every light switch in your home, the watch you wear, and products throughout the home whether they're speakers to hear from or sensors to control climate down to a portion of every room."
"Data driven technology is also improving the way we understand healthcare and the introduction of new health monitoring systems can, in fact, vent, detect, and treat today any number of afflictions. A generation ago, the insulin pump was an amazing product, but it wasn't a true demand pump, it wasn't connected to your physician, and it wasn't sensing other environments. Today, it not only could but it soon will."
"At the same time as we talk about your home, your lighting, your messaging, your voice, and, of course, your health and your actual biological function, issues like privacy and data security for these interoperable technologies become not just something to talk about but an area in which we in Congress play a large and potentially destructive – if we're not careful – role in the development of these technologies," Goodlatte explained.
"Every day in America, somewhere someone is being hacked and somewhere someone is finding out that their personally identifiable information has been compromised," the judge mentioned privacy and security issues. "Too often, it in fact, is the government who we hear it from – the government who controls, if you will, whether or not you can further secure your Internet of Things products."
"A generation ago, I stood with one of our witnesses at a time in which a member of Congress, a former FBI agent, was trying to prevent 256 encryption. He was doing so because the FBI quickly need to crack the bad guys' transmissions. They had needed to be able to unbundle a floppy disc information in a matter of seconds if they were going to deter organized crime. Unfortunately it meant that hackers were taking Microsoft's operating system and quickly duplicating it and denying them millions worth of dollars."
"It took a number of years for Congress to realize that that artificial control was not only circumventable by exporting their software to other countries and reimporting it, but it was ludicrous because the bad guys weren't going to limit their protection to 256 bits," Goodlatte concluded.
Clearly, the privacy and security features of the Internet of Things products will need to be considered by developers and vendors in order to ensure patient data remains protected and safe from cyberattacks.