Providence St. Joseph Health Takes Telehealth Across the Enterprise
The 50-hospital health system unveiled its new enterprise telehealth platform, the PSJH Virtual Health System, at ATA18, highlighting a trend that is seeing healthcare providers consolidating and integrating their connected health programs.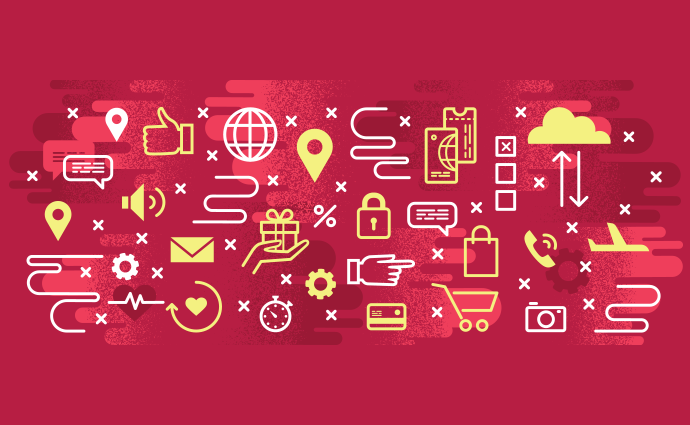 Source: ThinkStock
- While telehealth providers were talking consolidation and enterprise platforms at this week's American Telemedicine Association conference, Providence St. Joseph Health offered an example of how that should be done.
The seven-state, 50-hospital health system unveiled its new Virtual Health System at ATA18 in Chicago, showcasing a platform of telehealth and telemedicine services that had previously sprouted up as small, independent programs in single hospitals or campuses. The new network, officials say, is an effort to standardize those services across the entire system and provide a base for scaling up programs that serve hundreds of patients to cover thousands of lives.
"Technology really no longer is a barrier," says Todd Czartoski, MD, the chief medical technology officer of a health system that includes the five largest states in the country. "We now have the opportunity to move from small, independent programs to a cohesive system that can improve patient care."
With much of the conversation at ATA18 focused on the InTouch Health and American Well acquisitions, attendees talked of vendor-driven networks that could include direct-to-consumer platforms, acute care services, even remote patient monitoring programs under one roof. PSJH, one of a handful of health systems exhibiting at the conference, offered an illustration of how that philosophy will impact patients and their care providers.
Through the Virtual Health System, a small telebehavioral health program in rural Texas that's doing fine on its own can now offer insights to a hospital in clinic in Alaska that wants to set up its own program, and a telestroke program in Washington can scale out to connect its specialists to small hospitals in Montana or New Mexico.
READ MORE: At ATA18, Telemedicine Moves From a Possibility to a Necessity
The platform meets "the needs of consumers, physicians and communities by growing multistate telehealth programs that give all of us the tools to thrive locally in the 21st century," Amy Compton-Phillips, MD, the health system's Chief Clinical Officer, said in a press release. "We know that people usually prefer to get care close to home. Physicians and specialists want to preserve relationships with their patients and communities want their local healthcare infrastructure to survive in a world of rapid change. PSJH Virtual Health System acts as a health connector."
Speaking with mHealthIntelligence.com at the ATA conference, Czartoski pointed out that small, individual virtual health programs don't necessarily want to lose their individuality – a fear that always seems to crop up when large health systems merge – but an integrated network gives them access to best practices and advice when needed.
That kind of guidance can be crucial to the launch of a new telehealth program in, say, rural Texas or Alaska.
"We're trying to balance standardization with local autonomy – that's the secret," says Czartoski. "We're trying to build a network and a family."
Czartoski said the health system first sought to aggregate and coordinate its various digital health programs and services from within, but there were too many challenges to overcome with issues like broadband connectivity and consistency. PSJH eventually partnered with InTouch Health, the California-based telehealth provider who has built out a platform of enterprise services through the acquisitions of TruClinic and REACH Health.
READ MORE: Despite EMR Hangups, Hospitals Are Embracing Enterprise Telehealth
In companies like InTouch Health and American Well – which recently announced plans to acquire Avizia – the telemedicine industry is seeing a shift in momentum to consolidation and enterprise services. Health systems and hospitals are starting to understand that their stand-alone programs and services are scattered about, not integrated with anything else, existing in their own silos of care.
As this industry pushes forward with an effort to make virtual care as good as or even better than the time-honored tradition of in-person care, healthcare executives are seeing the need to bring those disparate programs together. Interoperability, once the bugaboo of the healthcare ecosystem, is becoming popular again.
"It's a challenge trying to bring everything together," Czartoski says, noting the merger of Washington-based Providence Health & Services and California-based St. Joseph Health created a network stretching from Alaska through the Pacific Northwest and West Coast across to New Mexico and Texas.
But there are advantages in the economy of scale. Different healthcare providers can learn from each other, sharing strategies and advice. Patients can keep seeing their local primary care physician while having access to more specialist resources. And the network as a whole can create standards, find out what works and what doesn't, and reduce expenses and waste.
"We're leveraging technology to extend the reach of our caregivers, spreading clinical services across geographies," Czartoski said in the press release. "This allows us to serve patients regardless of where they live and strengthens the connections made by our health system. Telehealth-enabled care delivery systems enrich the patient experience across the clinical spectrum. We consistently get patient feedback telling us how much this service has improved their lives."
READ MORE: What Telemedicine, Telehealth Resource Centers Offer to Providers
Czartoski says he expects that more care services will be delivered virtually than in person within the next decade, as healthcare providers take advantage of the technology – from video feeds and asynchronous platforms to connected devices and home monitoring programs. This will create better partnerships between patients and their care team, and enable the healthcare system to move from episodic, fee-for-service care to an overarching health and wellness program.
"The physician perspective has changed on telehealth," he says. "They're getting it now. The consumer is there, and wanting it. And (healthcare) has to learn how to provide it."