Research Compares Telemedicine Abortions to In-Person Services
A seven year-study of procedures done in Iowa by the University of California San Francisco finds that telemedicine abortions are as safe and effective as those done in a clinic.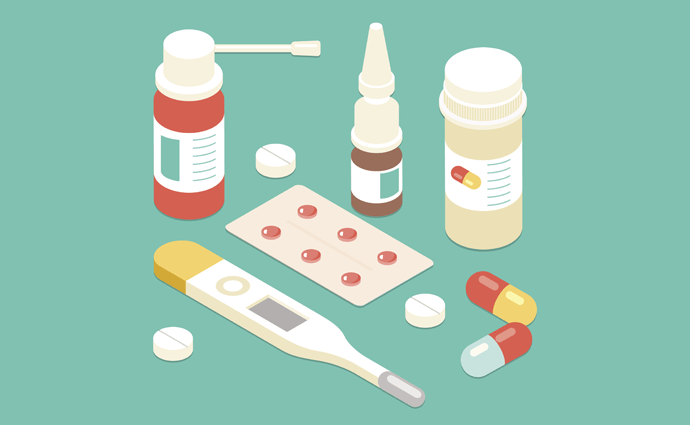 Source: ThinkStock
- Telemedicine abortions are as safe as those done by doctors in a clinic or hospital, according to the latest research from the University of California San Francisco.
The large-scale study of some 20,000 patients comes at a time when 18 states have banned the procedure, which involves a remote exam and the prescription of abortion-causing drugs. But it gives advocates a game plan for states where access is limited, either because clinics are scarce or women have a hard time getting to them.
"Telemedicine is being used for a wide range of health services - from mental health care to specialist consultation to remote surgery," Kate Grindlay, an associate at Ibis Reproductive Health and study co-author, said in a press release. "Medication abortion is another opportunity to use this technology, and now we have clear evidence of the safety of this model of care."
UCSF – which houses the Advancing New Standards in Reproductive Health (ANSIRH) health research group – and Massachusetts-based Ibis Health have long researched telemedicine abortions. The two published a study in August 2016 which found that women in Alaska who had access to abortion services via telemedicine were able to get care in a more timely manner and closer to home, and were better able to choose how they wanted an abortion.
And just last month, UCSF published an analysis of some 40,000 abortions covered by California's Medicaid program in 2011-12, where it found that women who have access to abortion services via telemedicine could save thousands of dollars by using the platform for follow-up care instead of going to the nearest hospital ER.
READ MORE: The Benefits and Challenges of Telehealth for Specialists
This past May, a three-year study conducted in Ireland and Northern Ireland by researchers from the University of Texas at Austin also made the argument that telemedicine abortions are as safe and effective as those done in person.
That study, using data gathered by the global program Women on Web (WOW), focused on women in Ireland and Northern Ireland with an unplanned pregnancy of 10 weeks or less who were given an online exam, then received their prescriptions by mail, along with instructions on how to take the drugs and where to access support or more information.
In all, 1,636 received medications between January 2010 and December 2012, 1,023 used the medications and 1,000 provided follow-up information used in the study. Of those 1,000 women, almost 95 percent reported that their pregnancy was successfully terminated, while 45 women (4.5 percent) needed clinical intervention.
"Our results have important implications for the perception of abortion self-sourced outside the formal health system using online telemedicine," lead researcher Abigail R.A. Aiken, PhD, wrote in the UK-based BMJ. "Firstly, they clearly show that not at all abortions taking place outside the law are unsafe abortions. Secondly, they add an important dimension to existing evidence that women themselves report abortion through online telemedicine as a positive experience with benefits for health and wellbeing."
This latest UCSF study, published in Obstetrics and Gynecology, focuses on medical abortions performed at Planned Parenthood of the Heartland clinics in Iowa between 2008 and 2015, a little more than half of which were performed by doctors in the clinic. The rest were examined by telemedicine, then prescribed a combination of the drugs mifepristone and misoprostol, also known as RU-486, up to 10 weeks of pregnancy.
READ MORE: A Telehealth Primer: 5 Tips to Making the Virtual Visit a Success
In all, 49 complications were reported, with no difference in rates between telemedicine abortions and those done in the clinics.
"This study included a large number of patients, so we can definitively conclude that telemedicine provision of medication abortion is not associated with a higher risk of complications compared with in-person provision," Dr. Daniel Grossman, ANSIRH's director and a co-author of the study with Grindlay, said in the release. "These findings add to our previous research demonstrating that telemedicine medication abortion was just as effective as meeting with the physician in person, and satisfaction was also high among the women studied."
"Our findings provide additional evidence that there is no justification to restrict access to medication abortion by banning the use of telemedicine to provide the service," he added. "In fact, our previous research found that the telemedicine service in Iowa improved access to early abortion and was associated with a reduction in second-trimester abortion. From a public health perspective, once a woman has decided to have an abortion, she should be able to access care as early in pregnancy as possible, when it is safer and easier for her."
A Planned Parenthood clinic in Iowa performed the first telemedicine abortion in 2008. In that first year, the number of sites able to offer telemedicine abortions increased from six to 17, and the procedure was deemed fully effective in almost 99 percent of the 233 cases.
The Iowa Board of Medicine moved to prohibit telemedicine abortions in 2013, drawing a legal challenge from Planned Parenthood. Iowa's Supreme Court unanimously blocked that proposed ban in 2015.
READ MORE: With New Texas Law, Telemedicine Passes an Important Milestone
Several states have grappled with legislation either allowing or banning telemedicine abortions. Idaho legislators voted this past March to eliminate a two-year-old ban following the settlement of a lawsuit filed by Planned Parenthood. In Utah, proposed legislation to ban the procedure on public safety grounds was shot down before the bill made it to a vote.
In Kentucky, which has strong informed consent requirements for women considering abortion, legislators approved a bill in 2016 that enables doctors to counsel women via real-time video if they can't provide counseling in person. The Republican-controlled House had sought to require an in-person meeting between doctor and patient at least 24 hours before an abortion, but compromised with the Democrat-controlled Senate to allow video consults.