Researchers Focus on mHealth Applications for Smart Contact Lenses
Their value in diabetes management may be questioned, but smart contact lenses are now being developed with mHealth applications that include medication management and adherence.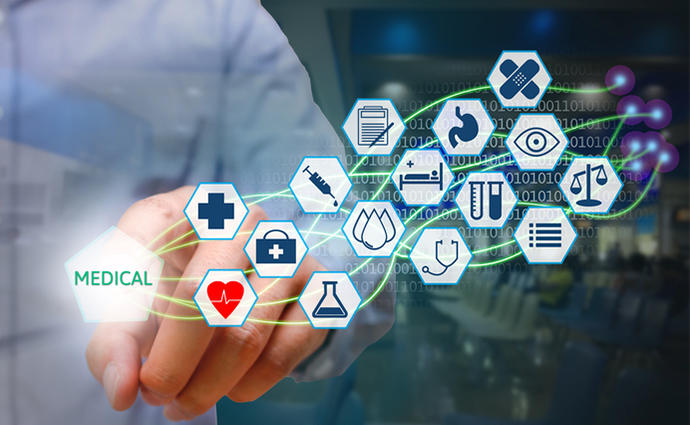 Source: ThinkStock
- The latest application of mHealth for medication management and adherence comes from Boston, where a team of Harvard Medical School researchers has created smart-enabled contact lenses that can deliver times medications to the eyes.
The high-tech contact lenses developed by Theraoptix are actually two pair of lenses sandwiched together, with a thin polymer film in between that dispenses medications as directed. They're designed to be worm for as long as two weeks, and to aid in treatment after surgery and for eye conditions like glaucoma, macular degeneration, diabetic retinopathy and retinal vein occlusion.
"No eye drops, no injections — just one lens," Lokendra Bengani, a post-Doctoral student at the Massachusetts Eye and Ear Infirmary's Schepens Eye Research Institute and Theraoptix member, said during the group's presentation at the MIT Sloan Healthcare Innovation completion.
Theraoptix won the competition, sponsored by Optum Health, beating out seven other teams for the $25,000 prize.
They're not the only ones who see contact lenses as an mHealth tool for drug delivery. Several years ago Google began highly secretive work on contact lenses that could measure blood glucose levels through the tears of a diabetic user; in 2014, the company announced a partnership with Novartis to extend that research to include not only diabetes but other eye issues.
READ MORE: USC Research Sees Smartglasses as The Ultimate mHealth Wearable
"The promise here is the holy grail of vision care, to be able to replicate the natural functioning of the eye," Novartis CEO Joseph JIminez told Bloomberg in a 2014 interview. "Think about a contact lens that could help the eye autofocus on that newspaper and then when you look up it would autofocus in the distance."
The program is reportedly still active under Verily Life Sciences, one of the many businesses created when Google split up and became Alphabet in 2015.
Earlier this year, researchers at South Korea's Ulsan National Institute of Science and Technology announced that they have developed smart contact lenses capable of monitoring a diabetic user's blood sugar levels – though their tests so far have been confined to rabbits.
Despite that news, some think the development of a blood glucose-measuring contact lens will fail. A STAT report from 2016 cited experts who say the fluids in the eye aren't reliable enough to use in monitoring the health status of a patient with diabetes.
According to Computerworld, Verily is looking at a more invasive mHealth version of the smart contact lens, according to a recent patent filing. They're reportedly working on a version of smart lens that would replace the eye's natural covering.
READ MORE: mHealth Researchers Develop Smart Bandage With Timed Drug Release
"The process is vaguely gruesome: Your natural lens is removed from your eyeball," the story reports. "A fluid is then injected into the eye, and that fluid fuses with the eye's lens capsule as it solidifies. Inside this new, artificial lens lives storage, battery, sensors, a radio and other electronics. The artificial lens would take over the job of focusing light onto the retina, improving vision in numerous ways without glasses, but in a flexible, interactive way."
Other applications for smart contact lenses hold more promise. Two years ago, researchers at Columbia University Medical Center found that sensor-embedded contact lenses could be used to measure glaucoma progression.
"What we see in these measurements is a signature that indicates which glaucoma patients will get worse and which are relatively stable, which you can't do with a one-time eye pressure measurement," C. Gustavo De Moraes, MD, MPH, an associate professor of ophthalmology at Columbia University Medical Center, said in a press release accompanying the study. "This could be very useful if you want to know whether a new medication is working for a patient. You can see how their eye is reacting to the therapy in a much more meaningful way."
Bengani said the Theraoptix contact lenses can be used to enhance medication adherence for conditions like glaucoma, the leading cause of blindness in the US. Traditional treatment focuses on the application of eye drops, but the medication sometimes leaks out of the eye.
"(S)ix months into therapy, patients will stop taking medications - they have to take about four drops per day, so they stop," he told MIT News. "We're hoping this lens can help them comply without having to do anything else."
READ MORE: mHealth App to Help Eye Doctors in Cataract Surgeries
In addition, he said, the smart contact lenses are able to deliver medication to the back of the eye, where it's more effective.