ResearchKit takes on genetic data, NFL health issues
Apple's clinical trial app platform will incorporate genetic data through a module developed by 23andMe. It will also be used to study health issues faced by ex-football players.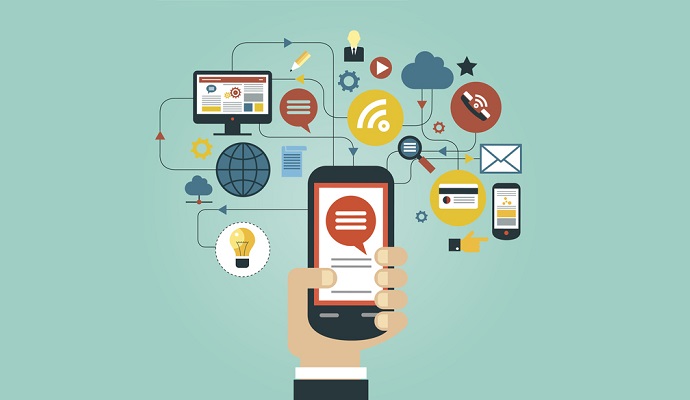 - ResearchKit is once again shaking up the mHealth ecosystem.
Apple's provider-facing app platform will soon be able to include genetic information in clinical research studies, thanks to a module developed by 23andMe. Two ongoing projects – an asthma study developed by Mount Sinai's Icahn School of Medicine in New York and a cardiac health app developed by Stanford University's School of Medicine – will be the first to use the new module, as will a new program focused on postpartum depression.
"This new technology gives researchers a turnkey way to integrate genetics into their studies," Anne Wojcicki, 23andMe's CEO and co-founder, said in a press release. "This will enable research on a much broader scale. Incorporating genetics into a platform with the reach of ResearchKit will accelerate insights into illness and disease even further."
Mount Sinai's Asthma Health app and Stanford's MyHeart Counts app were among the first to launch on ResearchKit when Apple rolled out the platform last year.
Asthma Health, c-developed by LifeMap Solutions, enables individuals with asthma to connect via iPhone with a large-scale asthma research study that tracks symptoms and potential triggers. Organizers recently extended the study to residents in the United Kingdom and Ireland and have logged an estimated 8,800 participants.
READ MORE: How to Design and Develop a Mobile Health Application
MyHeart Counts, meanwhile, counts some 50,000 participants in the U.S., Hong Kong and the United Kingdom, making it the largest study of physical activity and cardiovascular health to date. Participants are asked to monitor their physical activity, complete a walk fitness test and answer risk-factor heart health information once every three months.
The newest program, PPD Act, developed by the University of North Carolina School of Medicine and the International Postpartum Depression Action Towards Causes and Treatment Consortium, will use genetic data to study postpartum depression. Participants will also have access to a "spit kit" developed by the National Institute of Mental Health.
"There's so much we still need to learn about postpartum depression and it may be DNA that provides the key to better understanding why some women experience symptoms and others do not," Samantha Meltzer-Brody, MD, MPH, director of the Perinatal Psychiatry Program at the UNC Center for Women's Mood Disorders, said in a press release issued by Apple. "With ResearchKit, and now the ability to incorporate genetic data, we're able to engage women with postpartum depression from a wide geographic and demographic range and can analyze the genomic signature of postpartum depression to help us find more effective treatments."
In another recent announcement, ResearchKit will be used to study the health of retired professional athletes.
Last week, Harvard University announced the launch of TeamStudy, an app built on the ResearchKit platform that will focus on brain function, heart health and mobility among former NFL players. The project, coordinated by Harvard's Football Players Health Study, will compare the experiences of ex-NFL athletes against a control group that includes male and female athletes and non-athletes.
READ MORE: UK Tries Again With a Library of Certified Mobile Health Apps
The project is particularly newsworthy in light of the NFL's recent admission of a link between football-related head trauma and chronic traumatic encephalopathy (CTE). In addition, the NFL and other professional sports leagues have faced scrutiny in recent years over a marked increase in concussions and the declining health of many ex-athletes.
"By bringing the Football Players Health study to this app, we're able to easily capture data from participants all over the nation, enabling us to better understand the everyday experiences of former NFL players," Alvaro Pascual-Leone, the principal investigator of TeamStudy, said in a March 17 press release.
"Traditionally, we study participants in one location, failing to capture their real-life, day-to-day experience — for example, understanding things like pain and daily activity," said Pascual-Leone, a professor of neurology at Harvard Medical School, chief of cognitive neurology at Beth Israel Deaconess Medical Center and director of the Berenson-Allen Center for Noninvasive Brain Stimulation. "Using ResearchKit, we will be able to quickly identify patterns that could lead to treatments for health conditions faced by former NFL players."
"Assessing cardiovascular health is a key function of the app and a priority of the Football Players Health Study," added Aaron Baggish, associate director of Massachusetts General Hospital's Cardiovascular Performance Program and co-medical director of the Boston Marathon. "We need to understand more about heart health among former athletes and work to identify factors that contribute both to health and disease."
The new projects cap off a busy month for ResearchKit. On March 2, during the HIMSS16 conference and exhibition in Las Vegas, Apple announced a collaboration with Apple's Watson Health unit and the American Sleep Apnea Association to launch a sleep study on the ResearchKit platform.
READ MORE: mHealth Apps for Cardiac Care Sanctioned for Misleading Claims
"The response to ResearchKit has been fantastic," Jeff Williams, Apple's CEO, said during the company's spring 2016 product launch press event Monday in Cupertino, Calif. "Virtually overnight, many ResearchKit studies became the largest in history and researchers are gaining insights and making discoveries that weren't possible before. Medical researchers around the world continue to use iPhone to transform what we know about complex diseases, and with continued support from the open source community, the opportunities for iPhone in medical research are endless."