ResearchStack Goes Live, Opening mHealth Studies to the Android Ecosystem
With the launch of the MoleMapper app on Google Play, mHealth researchers who have been limited to ResearchKit hope to reach new populations who don't use Apple products.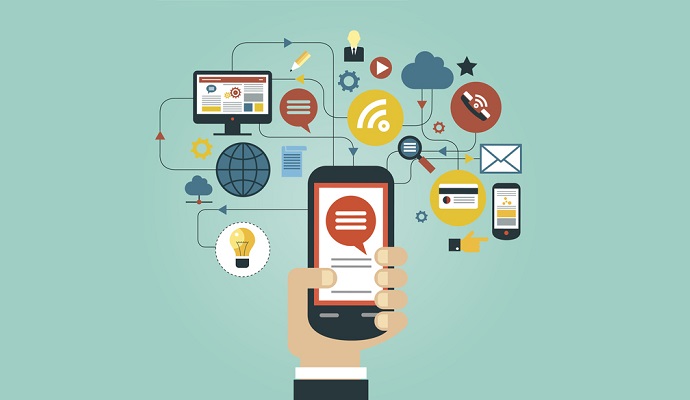 - This week's launch of the MoleMapper app in Google Play expands the clinical trial ecosystem to a whole new population: the estimated 70 percent of the world using Android-based smartphones.
Proponents say the long-awaited launch of ResearchStack, the Android-based equivalent of Apple's ResearchKit framework, enriches the clinical trial process by pulling in data from new users, especially underserved populations who don't use Apple devices. That may help researchers pattern mHealth programs to those who need them the most.
MoleMapper, first developed for iOS by Sage Bionetworks and Oregon Health & Science University, enables users to photograph their moles and connect with clinicians to determine their melanoma risk. It debuted in October 2015 in Apple's App Store. Data from the accompanying Mole Mapper study is being collected by Sage Bionetworks on its Synapse platform.
"As a physician, it's been incredible to see people mapping their moles with MoleMapper and becoming more proactive about their skin health," Sandy Leachman, MD, PhD, director of the OHSU Knight Cancer Institute's melanoma research program, said in a press release this week. "Bringing this app to even more users on Android gives us an opportunity to bring that opportunity to an even bigger audience. And it gives us the means to bring in more data to fuel melanoma research."
The ResearchStack project, headquartered at Cornell Tech, was led by Deborah Estrin, a professor of computer science and public health at Cornell Medical College and co-founder of the Open mHealth non-profit. The project was bankrolled by seed funding from the Robert Wood Johnson Foundation.
"(A)n overriding goal of ResearchStack is to help developers and researchers with existing apps on iOS more easily adapt those apps for Android," Open mHealth officials said in a blog post in 2015. "Though the correspondence of features between the two SDKs isn't one-to-one, the two SDKs will offer enough shared functionality and a common framework and naming scheme to greatly speed up adaptation of ResearchKit apps to Android (and ResearchStack apps to iOS) and the procedural aspects of running a study on a new platform (such as IRB approval and secure connectivity with a data collection backend)."
Commenting on this week's release of MoleMapper Android, Estrin said the launch "will more than double the size of the population that can use medical research apps" and make it easier for researchers to develop modular platforms for mobile phones.
"In order to build a culture of health, we must continue to advance efforts that ensure the broadest inclusion, and this is a huge step forward," Paul Tarini, the RWJF's senior program officer, added in a release.
In an earlier interview with mHealthIntelligence.com, Ryan Rossier, vice president of platform solutions at Medullan, said ResearchStack "opens up the digitally-enabled study to a broader community." In particular, it can target populations that favor less-expensive and more accessible Android devices, opening up research to underserved populations where healthcare access is limited and chronic and public health concerns are highest.
In addition, Rossier said the ResearchKit platform "is reasonably limited coming out of the box," and ResearchStack offers more freedom for custom-designed modules. That would enable healthcare researchers to be even more specific on what populations and data they want to target.
Eventually, Rossier said, an mHealth study might be tailored to an entire population dealing with one particular health problem, rather than just the segment that owns a particular smartphone.
"It will require some shepherding, some marshalling of the technology, but eventually you're going to see (clinical studies) using both platforms," he said.
Dig Deeper:
Will mHealth be a Key Ingredient in the Precision Medicine Initiative?