Rise of Mobile Health Technology Brings More Data Analysis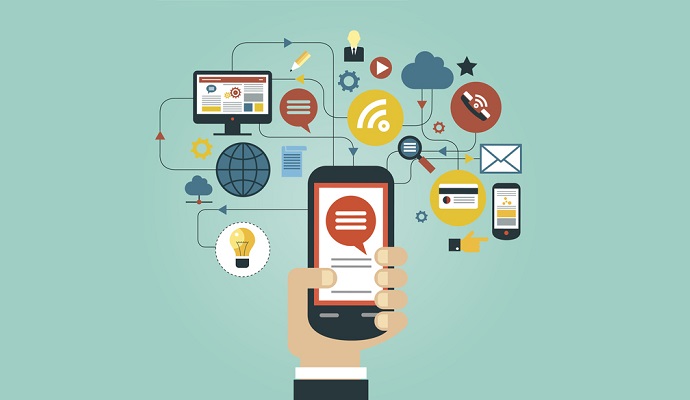 - The mobile health technology field has been expanding throughout the entire medical care industry within the United States. With the widespread use of the Internet, laptops, smart phones, and tablets became standard mobile devices to communicate and access relevant information among physicians, healthcare providers, and the patient community at large. As mobile health technology continues to advance, new developments are uncovered such as smart glasses, wearable monitors, and new telehealth solutions.
The Public Library of Science (PLOS) reports on the future of the mobile health technology field. One potential problem within the healthcare industry is the possibility of medical care inconsistencies and inequalities due to differential access of virtual and mobile health technology like telehealth platforms or wearable devices.
Last year, the digital health market grew significantly, as the average daily use of fitness and wellness mobile applications rose by 62 percent. PLOS Public Health Perspectives spoke with Priya Kumar, an expert in digital research methods and online content analysis.
In response to a question on her interests about the rise of mobile apps and data storage, Kumar explained, "As a researcher of virtual phenomena, I find that mobile apps are an interesting area now that mobile devices are outselling personal laptops. The largest area of mobile app growth is in health and fitness, which will have ramifications in terms of the dissemination of health information, individual behaviors, and health care delivery. There are also questions about the governance and ethics surrounding the vast amounts of cloud-based personal health data that are being generated, such as in the health apps embedded within the Apple and Android operating systems."
In recent years, the wearable devices market as well as the mobile health technology market has been growing steadily and Kumar spoke on how this affects the consumerism of wellness, fitness, and overall health.
READ MORE: UK Tries Again With a Library of Certified Mobile Health Apps
"Mobile apps are interesting because they are available across countries," Kumar mentioned. "That transcends state borders, and in that way, mobile apps bring about a lot interesting questions for anyone studying regulatory frameworks and state-based policy.
"For me, the word, 'consume' is interesting as it identifies a new type of health 'consumer' that wasn't there prior to the introduction of mobile health apps," she continued. "There are at least three different broad uses of health apps: for personal fitness and well being, for clinical and care-enhancing tools, and for health research. The first usage, fitness and well being, most directly relates to ideas of consumption. On this side, we will continue to see increasing types of consumer benefits with these apps over time as more and more are produced. A potential target on both of the clinical and health research sides is the ability to track health behaviors through these apps over long-term periods. Still, we have to consider that the majority of health care delivery services are through health practitioners. And although we can define these broad uses, the output targets are not well defined."
Prior findings from the Pew Research Center shows that six out of ten adults track their diet, weight, and exercise regimes by utilizing various technologies like mobile devices. Additionally, one-third of those surveyed track specific symptoms like headaches, blood pressure, blood sugar, or even sleep patterns with the help of wearable devices or monitoring tools.
Additionally, almost half of the polltakers stated that this type of health management has helped them develop a completely new approach to their health and wellness or toward the health of patients they're providing care for.
Stanford Medicine reported that the statistics from the Pew Research Center's findings are likely to rise quickly due to Google Fit and Apple's HealthKit as well as other up-and-coming mobile sensors and devices, which are expected to gain a large amount of users and strong market share.
READ MORE: mHealth, Home Monitoring Boost Cystic Fibrosis Adherence
Biomedical research and drug development are two areas that will be impacted by the growth of mobile health technology. The vast amount of data available via mobile devices could potentially be useful for the healthcare industry whether it is in patient care, disease management, or public health reporting.
"We can use this data to do a variety of things like combining genomic information and behavior data from wearables to discover new insights into health and disease," Ida Sim, MD, PhD, professor of medicine at University of California, San Francisco, told the news source. "We can also move from what works on average to more tailored programs focused on the idea of what works for me. For example, if we employ A/B-like testing with digital health, genomics, and other data combined, we can understand which interventions work for an individual and under what contexts, allowing for more tailored healthcare."
"Finally, we can learn about a person beyond their clinical visit – which is only a small slice of their 'health pie.' By getting multiple health snapshots, doctors will be able to provide patients with better medical support and preventative strategies that support overall physical and mental well-being."