Saint Luke's New mHealth Platform is Proving Popular With Patients
The Kansas City health system has consolidated its mHealth apps onto one platform, giving patients easier access to the patient portal. The result? A 30 percent increase in traffic.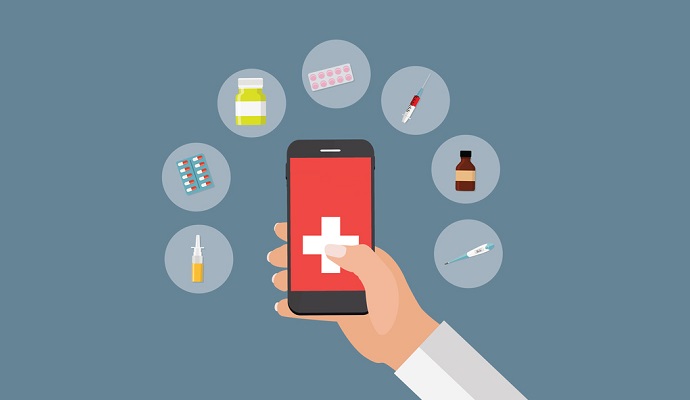 Source: ThinkStock
- Saint Luke's Health System saw a 30 percent increase in patient access to the Epic MyChart portal after consolidating its mHealth apps onto one platform.
To Debe Gash, the 10-hospital, Kansas City-based health system's Chief Information Officer, this means patients are eager to access the health system on mobile devices. They want to find the right doctor and schedule an appointment, make a telehealth visit, access the health system's online resources and keep tabs on their own health information when and where they see fit to make the mobile connection.
They just need to know they have those mHealth capabilities at their fingertips.
"We need to do a better job of communicating these capabilities," says Gash, who oversaw the launch of the health system's mHealth platform in September. "People are really excited about the convenience factor … but they need to know what they can do."
Saint Luke's officials decided this past January to consolidate what Gash had then called a "schizophrenic" mHealth platform, featuring four separate apps, from four developers, each with its own functionalities and rules. The health system, she said, wanted to make the process easier for patients by giving them one mobile entry point.
"We've been deploying these capabilities one at a time, with different apps for different things," she told mHealthIntelligence.com this past February. "It was getting confusing … and I was getting feedback [from staff] asking how many more of these apps we were going to have?"
To make the service as patient-friendly as possible, Saint Luke's turned to Santa Clara, Calif.-based VenueNext, which at that time hadn't done any healthcare work but had designed mobile platforms for the NFL's San Francisco 49ers, Dallas Cowboys and Minnesota Vikings, as well as the New York Yankees and Churchill Downs.
The idea, Gash said, was to bring in a vendor that had had success developing mobile resources for sports, entertainment and hospitality venues, where the consumer experience comes first. That kind of thinking is slowly making its way into a healthcare ecosystem that had long put the patient on the periphery, rather than at the center of care.
The journey to September's launch wasn't an easy one, Gash says. Some mHealth vendors don't yet offer SDK integration, forcing users to download a separate app from an app store before accessing the health system's portal. That won't work for Saint Luke's she says.
"We don't want people to have to load more apps onto their device," she says. "We want to make this as easy as possible for them."
Other mHealth apps, Gash says, link to a corporate website before they reroute users to the health system site, or they don't integrate easily with the portal (a particular issue with some location-based services).
"Those kinds of nuances were surprising to us," she says. "We had to work through a few things. These partnerships with vendors took the longest time."
Gash says the new mHealth platform also prompts Saint Luke's clinicians and staff "to up our game" in addressing patient needs.
"Historically, everything has been done over the telephone," she points out. "It was all a one-and-done interaction."
Now, she says, patients have more of an ongoing relationship with their providers, using mobile devices and mHealth apps to collaborate on care management. Physicians are learning to be more responsive to their patients over time – in essence, keeping the conversation going.
"This is a core strategy that drives Saint Luke's going forward," she says.
Now that the platform is up and running and patient participation is increasing, Gash is mapping out more services that can be mHealth-enabled, such as ordering food from one's hospital room or connecting with one's health plan to determine insurance coverage and costs. She also wants to explore remote monitoring services for patients, including those with chronic conditions.
"We're trying to figure it all out now," she says. "There are lots of use cases that have been suggested. We have to be very specific about who we want to help and how we can do that."