School-Based Telemedicine Helps City Kids Manage Their Asthma
A telemedicine program designed for the Rochester, N.Y. School District has helped children and their caregivers improve asthma care management and reduce healthcare expanses.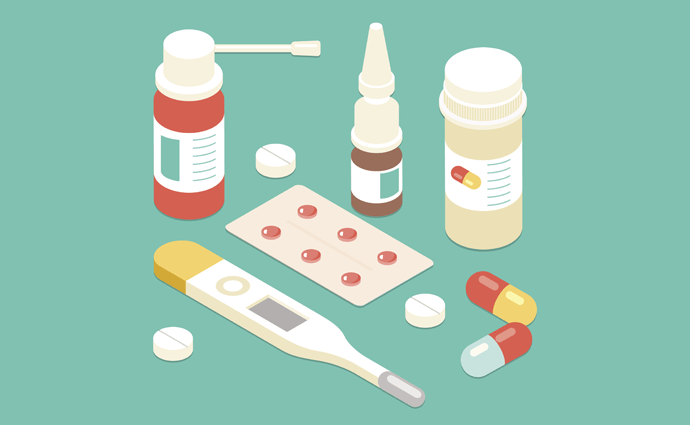 Source: ThinkStock
- A new study finds that a school-based telehealth program can "significantly" improve clinical outcomes and reduce healthcare expenditures for children with asthma in urban settings.
The study, published this week in JAMA Pediatrics, adds to the growing literature base targeting pediatric telehealth. It also touches on the value of school telehealth programs in offering remote monitoring for children with chronic issues, and it adds to new research targeting the advantages of telehealth in cities and suburban areas.
Conducted by researchers at the University of Rochester, with help from the pediatrics departments at Johns Hopkins School of Medicine and the University of Arkansas for Medical Sciences, the study compared a school-based program with telemedicine links to primary care providers to "enhanced usual care (eUC)." Some 400 children from 49 schools in Rochester, N.Y., were selected for the study, which took place from 2002-16.
According to researchers, the telemedicine-based treatment "yielded statistically significant improvements in outcomes among urban children with persistent asthma. Children receiving the intervention had more symptom-free days (SFDs), fewer days with activity limitation, reduced airway inflammation and fewer emergency department visits or hospitalizations for their asthma."
Those using the telemedicine platform were also quite pleased with the process. According to the study, almost 96 percent of the caregivers said the program was helpful, and almost 97 percent said they'd be willing to participate in a similar program. Also, almost 80 percent of caregivers said the program helped them better understand asthma medications and roughly 55 percent said it improved communication with the school nurse.
READ MORE: Factors Behind the Adoption of School-based Telehealth
"Importantly, this program was novel because it used telemedicine to enhance sustainability by linking children to PCPs," the researchers, led by Jill S. Halterman, MD, MPH, Maria Fagnano, MPH, and Reynaldo S. Tajon, BA, all of the University of Rochester Department of Pediatrics, said in the study. "Further, the program was feasible and well accepted by families."
The results of the study also point to the value of telemedicine in an urban setting. Halterman and her colleagues pointed out that most of the children involved in the program face issues with access and care management due to their urban upbringing.
"Many of the children in this study lived in very difficult social situations and faced challenges that often accompany residing in impoverished communities," they wrote in the study. "Most were in families with a single caregiver, many of whom reported depressive symptoms. Environmental tobacco smoke exposure was common."
"The struggles that families faced on a day-to-day basis were very real, and we acknowledge that an asthma care program can serve to relieve only a small part of these struggles," they added. "However, we were encouraged by the high participation and retention rates as well as high program satisfaction. We strongly believe that community partnerships can yield programs that are well accepted and lead to improved outcomes, even in the context of high rates of poverty and adversity."
The study made use of the School-Based Telemedicine Enhanced Asthma Management (SB-TEAM) program, developed by researchers to build on school-based care programs already used in the Rochester City School District. The SB-TEAM added telemedicine to traditional treatment, enabling school-based providers to conduct exams and schedule clinician consults, either in real time through a virtual visit or within three days through a store-and-forward platform.
READ MORE: Telemedicine Gives Rural Children a Lifeline to Specialist Care
The clinicians also worked with the child's parents, either by phone or telemedicine visit, to discuss care management and coordination, pass along information and answer questions.
Children and their caregivers in the eUC group, meanwhile, received a guidance-based symptom assessment, a recommendation for medications and education materials and were contacted on a regular basis to discuss care and collect feedback.
For children in the SB-TEAM program, a telemedicine visit was scheduled at school at the beginning of the school year, and at selected times. Whenever possible, the child's PCP was included in the visit, and University of Rochester clinicians were used when necessary.
The study made particular mention of the value of school nurses and health aides in this program.
"This study took place in an impoverished school district. Most of the nurses covered multiple schools and had many competing demands on their time, yet children received their preventive medications almost every day they were in school," the study noted. "Nurses did not receive extra compensation for their efforts for this program. However, they frequently told us that they prefer to focus on preventive care rather than caring for children when they are experiencing an exacerbation."
READ MORE: Patient Engagement May Open the Door for Telehealth in Chronic Care Management
"We suspect that the benefits related to supervised medication administration reach beyond simply assuring adherence to effective preventive medications and include the therapeutic relationships that were built between students and school nurses as well as the opportunities for ongoing monitoring and education," Halterman and her colleagues concluded.
In their conclusion, Halterman and her team say a telemedicine platform encompassing schools, primary care providers and caregivers offers particular value in an urban setting, where children are at a high risk of encountering gaps in care.
"As we continue to work toward sustainability of these care models, it is important to consider resources available in each community to build collaborations that can be continued," they wrote. "Such models are most valuable if they reach the children at highest risk, fit logically into existing care systems, and ensure treatment can be delivered systematically and efficiently."
"In the future, sustained and enhanced funding for school-based programs will be critical, as care provided in schools can clearly improve outcomes for the children with greatest need," they added. "Our hope is that such care models will continue to expand nationwide to ensure the goals of therapy are met for all children with asthma to ultimately eliminate disparities in their health status."