Senators Target Medicaid in Telehealth Bills Tackling Opioid Abuse
Virginia Sen. Mark Warner has introduced four new bills seeking to open Medicaid to more telehealth and telemedicine treatments for people dealing with substance abuse and opioid addictions.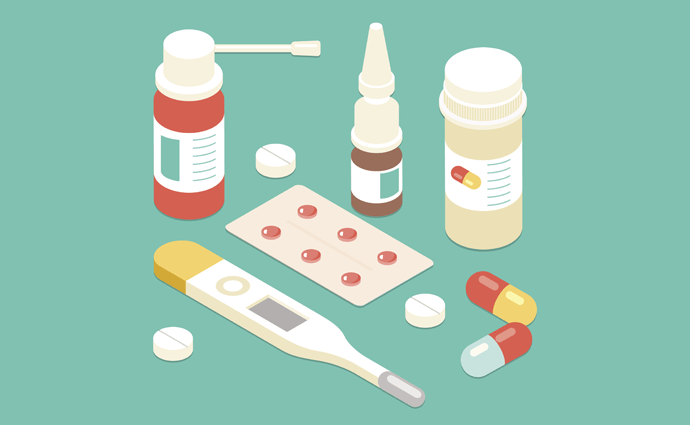 Source: ThinkStock
- Several Senators are launching an all-out effort to make telehealth and telemedicine services a pivotal strategy in tackling the nation's opioid abuse crisis.
While at least three pieces of legislation are already making their way through Congress, Senator Mark Warner is leading the charge with four more bills introduced this week. The Virginia Democrat, whose state is home to one of the top telehealth hubs in the country, sees connected care as an important tool to improve healthcare access for underserved populations.
"One of the main drivers of the opioid crisis is that too many people lack access to quality substance use disorder treatment," Warner said in a May 22 press release. "Expanding access to telehealth services could not only save lives but equip rural and underserved communities with better tools to fight this epidemic."
The effort calls to mind a similar tactic taken last year by Congress to prompt the Centers for Medicare & Medicaid Services (CMS) to reform its telehealth and telemedicine regulations. Several bills were introduced calling for improved reimbursement and more opportunities to make digital health a standard of care. Few, however, survived the journey.
This time around, lawmakers are seizing on a national epidemic of substance abuse and opioid dependency, which is killing an estimated 115 people a day. Telehealth advocates say treatment plans facilitated by telemedicine and mHealth tools could reach more people and improve adherence rates and outcomes.
Warner's four bills specifically address using telehealth to reach more people on Medicaid:
The Expanding Telehealth Response to Ensure Addiction Treatment (eTREAT) Act, co-sponsored by Sens. John Thune (R-S.D.), Ben Cardin (D-Md.) and John Cornyn (R-Texas), would, if passed, remove originating site requirements and facility fees from telehealth programs addressing opioid abuse and other substance abuse disorders.
The bill targets one of the more prominent barriers to improving treatment via telehealth: originating site restrictions. Many Medicaid programs restrict where telehealth services can be delivered, usually to hospitals or clinics, making it difficult for patients who live far away from these locations or who live near locations that fill to capacity quickly. Eliminating this geographic restriction would enable providers to create new programs and services operating out of community centers, doctor's offices or even the patient's home.
The bill has the support of the University of Virginia Center for Telehealth, one of the nation's most extensive telehealth hubs and one of 14 resource centers scattered across the country. Dr. Karen Rheuban, the center's director and a former president of the American Telemedicine Association, said the bill would "allow telehealth - demonstrated to be an effective tool to deliver healthcare - to provide such evaluation and treatment services to greater numbers of patients nationwide."
The other bills introduced by Warner are:
The Medicaid Substance Use Disorder Treatment via Telehealth Act, co-sponsored by Sens. Thune, Cornyn, Tom Carper (D-Del.), Bill Nelson (D-Fla.), Pat Roberts (R-Kan.) and Debbie Stabenow (D-Mich.), would require the Health and Human Services Secretary to issue guidance on how state Medicaid programs can be reimbursed for substance abuse disorder treatment via telehealth.
The Telehealth for Children's Access to Services and Treatment (TeleCAST) Act, co-sponsored by Sens. Nelson, Warner, Cornyn, Thune, Roberts, Carper and Stabenow, would require the Government Accountability Office (GAO) to analyze Medicaid treatment programs for children with substance abuse disorders, and it would require CMS to report on how barriers can be reduced to enable more children on Medicaid to receive treatment via telehealth.
The Opioid Addiction Treatment Programs Enhancement Act, co-sponsored by Sens. Bill Cassidy (R-La.), Bob Menendez (D-N.J.), and Charles Grassley (R-Iowa), would require the HHS Secretary to publish comprehensive data on the numbers of Medicaid patients dealing with substance abuse disorders and services provided under Medicaid for their treatment.
The four bills may be wrapped up into one large legislative package by the Senate Finance Committee for future consideration.