SIMPRO Project to Use mHealth to Monitor Cancer Patients At Home
Six health systems are launching a remote patient monitoring program to collect patient reported data through an mHealth platform. The goal is to improve care management and coordination for those in cancer treatment.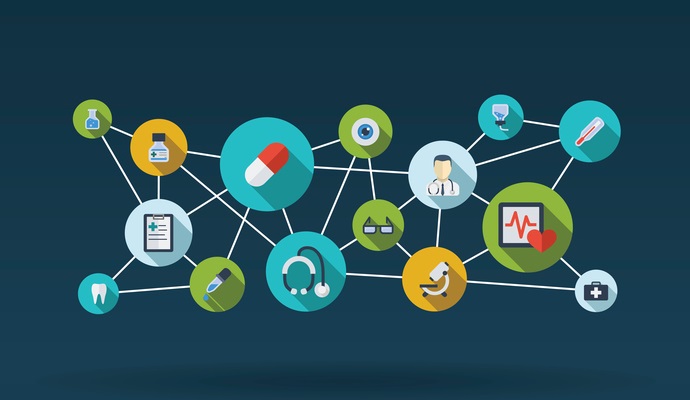 Source: ThinkStock
- Six health systems are launching a program to collect patient-reported data through an mHealth platform to help healthcare providers improve care management and coordination for people undergoing cancer treatment.
Coordinated by the National Cancer Institute and the Beau Biden Cancer Moonshot Initiative, the SIMPRO Research Center (Symptom Management IMplementation of Patient Reported Outcomes in Oncology) will create an electronic patient reported outcomes (ePRO) tool on the Epic electronic health record platform.
Connected health data will be collected through an mHealth app called eSyM.
Via the app, patients will relay data through the EHR to their care providers to track symptoms following cancer surgery or chemotherapy. Officials say the study will test whether a remote patient monitoring platform that combines data collection and coaching can improve care management and reduce hospitalizations and Emergency Room visits.
The six health systems involved in the program are the Dana-Farber/Brigham and Women's Cancer Center in Boston (the coordinating center), West Virginia's WVU Cancer Institute, Dartmouth-Hitchcock Medical Center in New Hampshire, Maine Medical Center, the Lifespan Cancer Institute in Rhode Island and Baptist Memorial Health in Memphis.
"Patient-reported outcomes have been shown to help providers and patients connect outside of the usual clinical visit," Don Dizon, MD, director of women's cancers at Lifespan and director of medical oncology at Rhode Island Hospital, said in a press release issued by Lifespan. "Compared to usual clinical visits, one study showed that allowing patients living with metastatic cancer to use a platform to report symptoms electronically not only lead to lower rates of emergency room visits and other health care costs, but also helped patients survive longer."
"The initial project will aim to help patients undergoing cancer surgery report their symptoms in real time and to see if we can help them recover safely and reduce costs associated with issues requiring readmission to the hospital," added.
The program also aims to help improve care coordination for remote and rural cancer patients.
"In a rural state like West Virginia, patients often travel great distances to come to Morgantown for their oncology care," Hannah Hazard Jenkins, MD, a surgical oncologist at the WVU Cancer Institute and co-principal investigator on the project, said in a WVU Medicine press release. "Our goal is to have real-time reporting of symptoms by our patients, so we can treat their symptoms if they become worse over time."
"By having patients report symptoms in a timelier fashion, we can respond quicker and head off trips to the emergency room and even subsequent in-patient stays," she added.
"From an informatics standpoint, this investment in the infrastructure of patient engagement, provider-patient communication and mobile health is likely to have a very large, positive impact on patients, providers, researchers and the healthcare community at large," added Dana-Farber's Michael Hassett, MD, MPH, the SIMPRO Project's technical lead.
The project is similar to one launched last year in Sweden.
Based at the Karolinskaya Institute in Stockholm, that study is measuring the effects of a digital health platform on patients undergoing treatment for breast or prostate cancer. The program combines evidence-based, self-reported outcome measures with an interactive app and provider-facing dashboard, enabling patients to report their experiences at home to their care team and get real-time feedback.
"Currently, cancer patients may not receive adequate support to manage symptoms and side effects during treatment, resulting in a large number of patients visiting emergency departments, many of whom have to be hospitalized," the researchers wrote in a recent post in BMC Cancer. "It has been concluded that self-care strategies are not a central focus for healthcare staff and patients despite evidence that improvement in symptom management and self-care ability may lead to a faster return to daily activities and work."