Stanford Health Care Creates EHR, Cloud Enabled Mobile App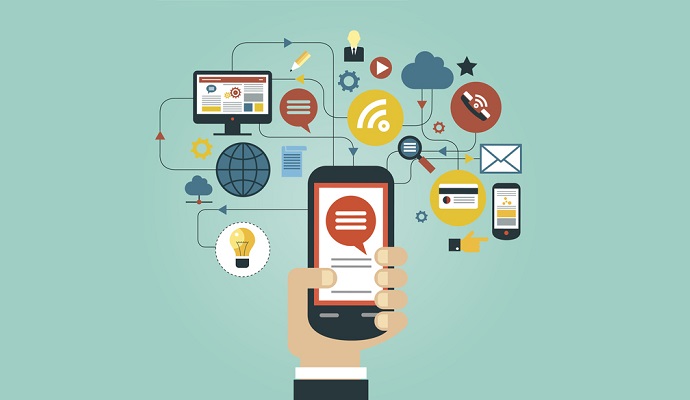 Stanford Health Care CIO Pravene Nath discusses a new custom mobile application to better connect patients with their care.
- The use of mobile devices and applications in the healthcare landscape is growing. However, with the unique challenges that each of these companies face, trying to work in a one-size-fits-all application can be challenging.
That has led some organizations to create their own mobile applications. Recently, Stanford Health Care announced a new app for the iOS 8 Apple mobile operating system for patients. It connects the Epic electronic health records, Apple's HealthKit and cloud services for consumer health data monitoring. It is designed to allow patients to quickly check test results and medical bills, manage prescriptions, schedule appointments and conduct video appointments with physicians, all from an iPhone.
In an interview with mHealthIntelligence.com, Stanford CIO Pravene Nath spoke about the application, why it was created and what it means for the provider and its patients.
mHealthIntelligence: Why was this application created?
Pravene Nath: We created the application to simplify and personalize the interaction with Stanford Health Care on a platform that allows the rapid deployment of new and unique features and benefits.
MHI.com: How long was the development/testing process?
PN: The development and testing process lasted about seven months. We benefited from the partnership we have with Epic, our electronic health record vendor.
MHI.com: How did the app change from the original pitch to final process?
PN: The proposal focused on the release of core transactional functionality tied to the electronic health record, including scheduling, result retrieval, messaging, bill pay, etc., as well as mobile video visits. We focused extensively on user-centered design, and as a result spent considerable time refining the user interface to make the experience more intuitive. We also added Healthkit compatibility to the scope of the first release.
MHI.com: How does the app help practitioners streamline care?
PN: Practitioners can now place an order in the electronic health record as a trigger to allow the flow of connected device data into the electronic flowsheets. They can now view these data in an organized fashion along with other health data in the record.
We believe this is an important step because it keeps both the patient and the physician in the right place at the right time, the mobile device for the patient's convenience and the electronic health record for the physician's workflow. The latter is particularly important because it is where the interventions, such as adjusting medication doses or requesting consultations, will take place.
MHI.com: Why was it important to incorporate EHR access into the app?
PN: This is probably addressed in the prior question. We believe that the visualization of prior health records, new clinical information, and connected device data should take place in a unified platform tightly linked to the workflow of clinical documentation, ordering, prescribing, and scheduling.
MHI.com: How does this app help patients?
PN: The app provides greater convenience and simplicity in the interaction with our health system. It forms the basis for a highly personalized mobile experience which connects your health to the rest of your life. This is exemplified in Click Well Care, our new program for virtual primary care and health coaching. In future we will be expanding our feature set extensively in many areas including cancer care.
MHI.com: What role do apps like this play in the future of healthcare?
PN: We believe the app forms an important part of the lifelong health relationship at Stanford Health Care. This is our first release, and we are just scratching the surface of what is possible in terms of improving access and convenience, coordinating care, and providing new diagnostic and therapeutic insights through newly accessible information.
MHI.com: Should other healthcare providers consider developing one?
PN: The app is a channel of connectivity to Stanford Health Care. It helps us make what we do accessible, and it allows us to extend our services with new levels of convenience. In the end, it's only as valuable as what it connects to, and we think that is what differentiates us. There are lots of health care apps, but this is the one that connects your life with Stanford Health Care.