States Eye School-Based Telemedicine to Address Mental Health Crisis
Faced with a national shortage of child psychiatrists, states like Utah and Georgia are turning to school-based telemedicine programs to reduce barriers to access for kids in need of behavioral health services.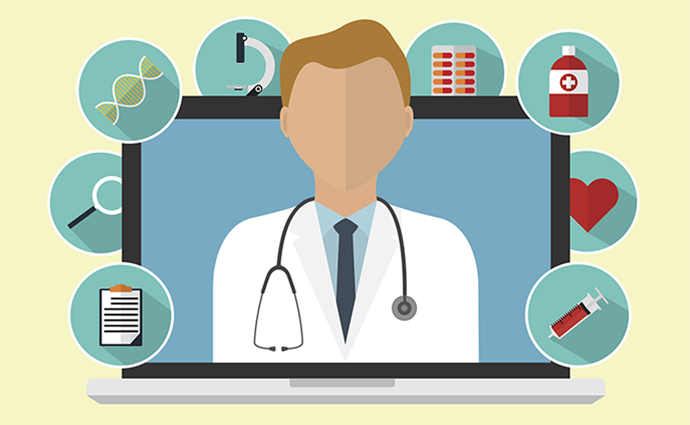 Source: ThinkStock
- Utah lawmakers are considering a bill to launch a two-year telemental health pilot program in the state's public schools.
The state is one of several looking to school-based telemedicine programs to address a national shortage of mental health care services for children. Experts say there are roughly 15 million children in the US who need psychiatric care, yet only 8,300 practicing child psychiatrists, many clustered in large metropolitan areas.
"The shortage means some of the most vulnerable children in our country will go without help," Jack Turban, MD, a resident child and adolescent psychiatrist at Harvard Medical School, wrote in a June 2017 piece in Psychology Today. "According to the Centers for Disease Control and Prevention, suicide is the second most common cause of death among U.S. teenagers. Despite this, only one-third to one-half of children who need mental health care have access. The situation is only projected to get worse."
Faced with those barriers, state lawmakers and school officials are turning to telemedicine to improve access for school-aged children in need of telemental health services.
In Utah, State Rep. Ken Ivory's bill, HB 308, would set aside almost $600,000 for the Division of Substance Abuse and Mental Health to create the two-year program. The program would create a telemedicine platform that schools could access to facilitate remote consults between children and child psychiatrists.
The bill was endorsed this week by the House Education Committee, though one legislator who voted in opposition told the Deseret News she didn't feel mental health services should be offered in public schools.
Officials in Georgia are also considering telemedicine to meet the state's need for access to child psychologists.
Last December, spurred by a state report that indicated roughly half of the state's 159 counties have no licensed child psychologist, the Commission on Children's Mental Health issued a report with five recommendations to address the lack of child-based mental health services. One recommendation was that the state make more use of telemedicine.
"Kids who have an unmet mental health need, if it continues to get worse, miss significantly more days of school than kids who don't have those needs," Erica Fener Sitkoff, executive director of Voices for Georgia's Children and a commission member, recently told the Gainesville Times. "We know if we don't intervene, it starts to have a compounding negative impact on them - they get behind and it feeds into stress, anxiety, depression."
Gov. Nathan Deal has included almost $23 million in his proposed FY 2019 budget for children's mental health services. Both he and the commission see that money being used, Sitkoff said, "to connect kids to services where they are everyday – and that's schools."
"Where we've seen great success in telemental health is where these school-based health centers leverage telehealth equipment to get kids access to behavioral health providers," she added.