Stroke Research Uses mHealth Patches, Wearables to Detect, Treat AF
Two studies have found that mHealth wearables, including a sensor-embedded patch and an Apple Watch fitted with a specialized watchband, can help clinicians identify atrial fibrillation and better manage care for patients at risk.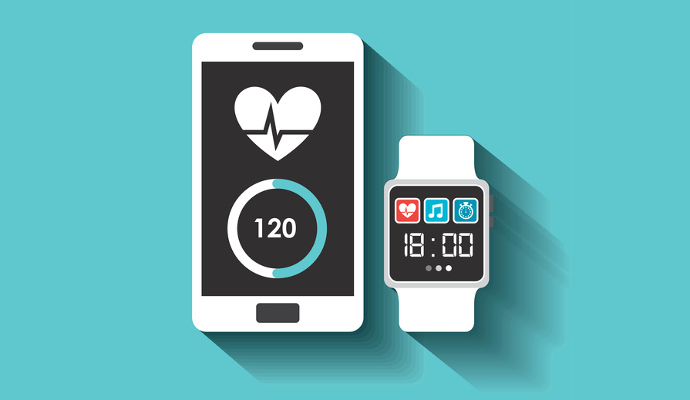 Source: ThinkStock
- Two new studies are proving the value of mHealth wearables – including the Apple Watch and a sensor-embedded patch – in detecting dangerous cardiac issues that can lead to a stroke.
Presented at the American College of Cardiology's 67th Annual Scientific Session this past weekend in Orlando, the studies, conducted by the Cleveland Clinic and the Scripps Translational Science Institute (STSI), add to the literature supporting digital health technology in detecting atrial fibrillation (AF), a leading cause of stroke.
The Cleveland Clinic study used the Apple Watch fitted with a KardiaBand, a customized watch band developed by AloveCor with embedded ECG sensors, and reported marked the first time the smartwatch was used in a peer reviewed project. Researchers reportedly were able to determine the difference between AF and normal sinus rhythm with 93 percent sensitivity and 84 percent specificity, with sensitivity improving t0 99 percent after physician review.
AliveCor executives also touted new research that paired the company's technology with artificial intelligence. The company's ECG sensors can also detect high potassium levels in blood, and officials say they're using more than 2 million ECGs and 4 million serum potassium values collected between 1997 and 2014 to develop an AI algorithm to detect hyperkalemia, commonly associated with heart failure, chronic kidney disease, diabetes and medications used to treat these conditions.
Healthcare providers are starting to take a closer look at AI and machine-learning tools to help them spot dangerous health issues in advance. Just last month, the U.S. Food and Drug Administration approved an mHealth app developed by Viz.AI that uses AI tools to analyze CT images for signs of a stroke, potentially speeding up the time to treatment. And last year, researchers at the Rochester Institute of Technology and the University of Rochester Medical Center launched a study, using a $2 million National Institutes of Health grant, to test whether a tablet with an embedded video recording app and AI technology can detect AF.
A separate study, meanwhile, found that an ambulatory monitoring patch developed by iRhythm and called the Zio XT not only improved detection of AF but could also help clinicians monitor and improve care management for patients diagnosed with AF.
The findings were part of the mHealth Screening to Prevent Strokes (mSToPS) study conducted by STSI, in a partnership with Aetna and Janssen Pharmaceuticals. Launched in 2015 on Apple's ResearchKit platform, it involved some 5214 eligible Aetna members identified through claims data to have risk factors associated with AF but who hadn't been diagnosed.
"Digital sensors are a vital part of the future of medicine," Eric Topol, MD, STSI's founder and director, said in a 2015 press release announcing the project. "The mSToPS trial has the potential to upgrade and refine our approach in screening for heart arrhythmias, and at the same time demonstrate the value of large, real-world clinical trials using an array of digital medicine technologies."
According to STSI officials, after one year of monitoring, researchers were able to detect AF in 6.3 percent of patients using the Zio patch, compared to 2.3 percent receiving typical care. And 4 percent of the patients wearing the ZIO patch were found to have potentially actionable arrhythmias other than AF, including ventricular tachycardia, pause, AV block and symptomatic supraventricular tachycardia.
In addition, STSI researchers said the Zio patch "led to significant change in clinician treatment" of those with AF, including anticoagulation therapies, antiarrhythmic medications and pacemakers.
"The future of medicine, especially preventive care, will be driven by digital sensors such as Zio by iRhythm," Steven Steinhubl, MD, director of digital medicine at STSI and principal investigator of the mSToPS trial, said in a press release. "Our results show that the Zio extended continuous cardiac monitoring system enabled us to detect AF in asymptomatic patients."