Study: mHealth App Usability Isn't Matching Up With Demand
A Health Affairs report criticizes the loose guidelines around mHealth app usability, and recommends steps to improve their value to healthcare providers and patients.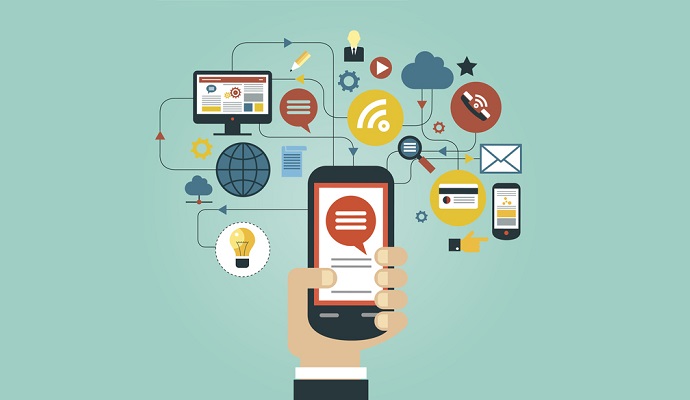 - mHealth apps can help high-need, high-cost populations such as those with complex or multiple chronic conditions, a new study finds. But with the bar set so low on mHealth app usability, it's difficult to match the right apps to the right patients.
As a result, the crowded mHealth app marketplace is filled with apps that might do one thing well, but fail in other important areas, and thus prove useless to a majority of users. This, in turn, means many of the highest-rated apps actually have low usability scores, and it keeps healthcare providers and other parties – such as insurers, medical professional societies and patient advocacy groups – from finding and recommending the right apps for the right patients.
The study, led by researchers from the University of Michigan Medical School and Brigham and Women's Hospital and published in Health Affairs, analyzed some 137 patient-facing mHealth apps on nine variables and found several problems that keep these apps from becoming truly effective. As such, many apps can help individuals or small groups of people with specific needs, but they're not good enough to help healthcare providers improve clinical outcomes.
Researchers call the issue the "inverse care law," in which health interventions targeting populations help some people, but neglect more vulnerable groups that require different tools, thus increasing health disparities. For example, an mHealth app might help some people by providing basic information, but if it can't compel or support behavior change, it won't help the patients who need that intervention.
"Since many apps focus on a narrow set of functionalities, recommending the same apps to patients with different levels of engagement might not always be appropriate," the study's researchers wrote.
READ MORE: Mount Sinai Touts Success of mHealth Asthma Project
Many of the apps studied in the report met that example: They "included some functionality to track or record and to display or summarize user-entered information, and … provided educational information and reminders or alerts," thus proving useful for patients with low levels of engagement. Very few apps, though, "focused on providing guidance based on user-entered information or support through social networks, or on rewarding behavior change - functionalities likely to be useful to relatively more engaged patients."
For apps that allow patients to enter health data, the study found that very few – 23 percent – helped to notify a user when that information indicated they were in danger. Only in cases of stroke history, COPD, asthma and the elderly did at least half of the apps studied "react appropriately to relevant health information."
The study also uncovered inconsistencies in privacy policies and data-sharing. Sixty-six apps, or 48 percent, enable users to share their health information through e-mail and 17 (12 percent) allow for data sharing through text messaging, neither of which is viewed as a secure method for sharing personal health information.
"The absence of secure data exchange is a concern," the researchers wrote, "because only 88 (64 percent) of the reviewed apps had a privacy policy."
To improve mHealth app efficacy and help providers and other organizations recommend the right apps for the right patients, the study offers for recommendations:
Expand the review process to include both clinicians and patients. "(S)tore ratings alone are not enough to determine whether an app is of high quality," the report says. "Both clinicians and patients must be involved to ensure that recommended apps are usable and clinically useful."
Tailor app recommendations on engagement levels. An app is useful only if it meets a patient's needs, the report says, so make sure apps are classified based on the level of engagement they require from users.
Set crisis management standards. The study suggests adopting guidelines similar to what the Substance Abuse and Mental Health Services Administration sets for responding to mental health crises – make sure timely access to emergency response services, peer support and friends and family members are available. The app could then ask the user if he or she is experiencing a crisis and needs help, then either remotely notify the right contacts or enable the user to make that call.
Require secure data exchange. "Data sharing appears to be quite prevalent among mHealth apps, but the sharing occurs primarily through relatively insecure methods such as e-mail and text messaging," the report states. "The use of more secure methods for health information exchange, such as HealthKit and Google Fit, is likely to increase once these relatively new forms of information sharing become better known." Still, a 2015 survey found that only 31 percent of apps had a privacy policy, and only 64 percent of the apps evaluated in this study had such a policy.
READ MORE: New mHealth Study Tests an App's Ability to Forecast Fertility
Finally, the Health Affairs study calls on medical professional societies to focus not on more regulations, but on labeling apps on the market, much like labels on food products. Those labels to identify apps that target specific health conditions and functionalities and even warn users if they don't have strict privacy or data-sharing policies.
"Engaging clinicians who belong to medical professional societies in the development of labels is likely to increase the chance that appropriate apps will be prescribed for patients, and patients are more likely to act in ways that support their health when clinicians make face-to-face health recommendations," the study concluded.
Dig Deeper:
How Poor mHealth App Usability Limits Patient Engagement