Survey: Consumers Want mHealth Convenience, But Payers Aren't Prepared
Eight in 10 people would rather see their doctor online than in person, the mHealth survey says. But insurers aren't ready to make that an easy process.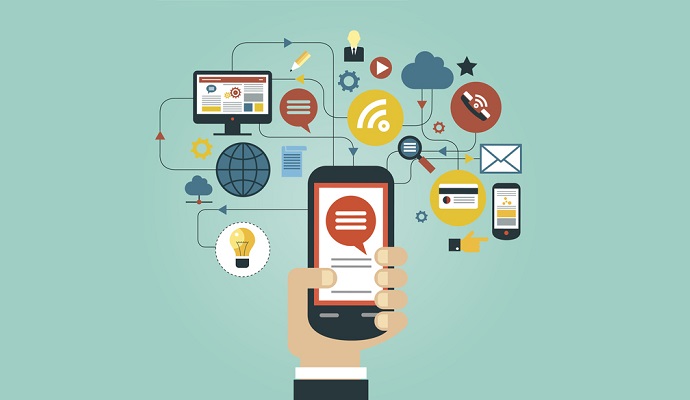 - A new study finds that consumers overwhelmingly prefer online communications with their doctor over in-person visits, and they'll even risk the security of their health data for the convenience.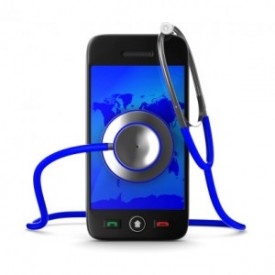 In all, eight out of every 10 people surveyed by West Monroe Partners prefers real-time contact via a portal or mHealth app over a visit to the doctor's office. And 31 percent have used an mHealth app in the past two years to talk to their doctor about a specific medical condition.
"Today's healthcare consumers already expect more than basic coverage and annual checkups from their insurers and providers," the report states. "With the widespread emergence of technology, including wearables and connected devices, customers increasingly interact with their healthcare providers and insurers via a multiplicity of channels. This push for mobility and direct real-time communication is evolving the way healthcare services are delivered."
According to the survey of more than 1,300 consumers, 86 percent are using their healthcare provider's online portal, and two-thirds of those consumers whose doctors don't have a portal what their doctors to make that leap. The public demand for mHealth is even higher: 91 percent of those surveyed would use an mHealth app if they could.
The shift in consumer thinking isn't lost on doctors.
READ MORE: Providers Like Virtual Care, But Sustainability Issues Linger
"Healthcare providers are realizing the impact of digital communication channels and are beginning to adapt," Will Hinde, senior director of healthcare for West Monroe Partners, says in the report. "We're starting to see more providers incorporate the digital experience with their office visit, by shifting to more online scheduling of appointments, paperless office interactions, following up via e-mail, portals, and mobile apps and taking steps towards greater cost and quality transparency."
The challenge to mHealth adoption comes not from those providing healthcare, but those holding the purse strings.
According to the survey, 85 percent of payers aren't sure their company has the technology in place to meet the consumer's needs, and 54 percent aren't sure they have the processes to create a mobile, consumer-centric platform.
Part of the problem lies in what payers think their members want. Many currently offer awards, such as gift cards, and redeemable points to prompt members to share their health data online. But with less than 50 percent of consumers surveyed saying they trust their doctor with their personal health data, those rewards aren't cutting it.
"Given the volume, scale, and visibility of healthcare-based cyberattacks, it's no surprise less than half of consumers (48 percent) completely trust their provider with their personal information," the study points out. "This lack of trust poses a significant business obstacle for the roughly 70 percent of healthcare insurers currently offering rewards programs built around consumers sharing data collected from their health tracking devices and apps – which can help insurers provide more individualized care. Faced with a customer base that's reticent to share personal health information, these insurers can find their rewards programs stagnating, with customer retention, loyalty, and actionable data collection suffering as a result."
READ MORE: mHealth Games Offer a 'Fun' Way to Boost Patient Engagement
According to the survey, consumers will share their health data with doctors if the rewards are more meaningful – that means better rates, better service or easier access to doctors.
"In many instances, insurance customers will overcome privacy concerns and share their behavioral and health data if it means receiving a higher quality experience," the report states. But while that's happening in other industries, like banking and retail, only 8 percent of the payer market offers lower rates in exchange for participation in an mHealth program, and none offer discounts on products or services.
The West Monroe Partners survey suggests that consumers are demanding convenient online access to their doctors, and they'll even forego a little bit of privacy and security in exchange for cost savings and convenience. But healthcare providers are moving too slowly to give them that convenience, and the payer industry is even farther behind.
"Just as Nike evolved its customer experience beyond the point of sale, it's time for healthcare providers and insurers to extend theirs beyond the doctor's office," the report concludes. "Tomorrow's consumers want continuous engagement and personalized service to help them manage their health."
"In the same way that Nike cemented customer loyalty through engaging customers in the contexts they use the products, providers and insurers may soon find themselves in a digital arms race – competing for customers based on the best online portals, mobile apps, other connected devices, or personalized incentives offered."
READ MORE: mHealth, Home Monitoring Boost Cystic Fibrosis Adherence
Dig Deeper:
Can mHealth Help Doctors, Patients Speak the Same Language?