Survey Suggests Employers Have Confidence in Telehealth, mHealth
A Willis Towers Watson survey indicates employers are very confident in being able to provide health benefits for employees. That may be because they have access to telehealth and mHealth.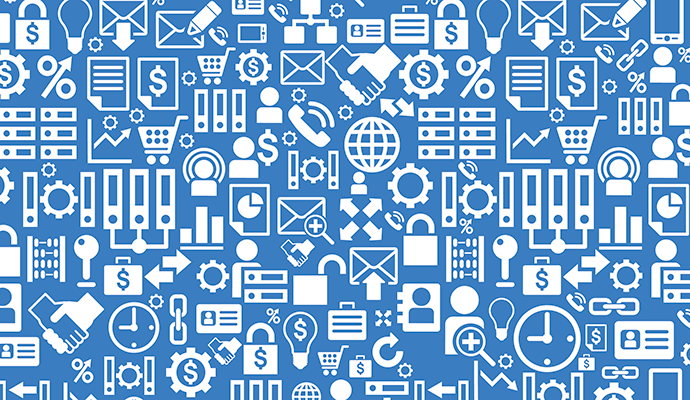 Source: ThinkStock
- Are telehealth programs and mHealth tools giving employers more confidence that they can support employee healthcare needs despite rising costs and chaos in the nation's capital?
A new survey from global advisory company Willis Towers Watson finds that employers are turning to telehealth and recommending mHealth apps and wearables for their employees despite a continuing surge in healthcare costs. And employer confidence in being able to provide healthcare benefits for their workers is at its highest in close to a decade.
The 22nd Annual Best Practices in Health Care Survey, released earlier this month by Willis Towers Watson, finds that 78 percent of the 678 employers surveyed are encouraging their employees to use telemedicine to replace expensive office or clinic visits, and another 16 percent are planning or considering that telehealth option by 2019.
Officials say increasing costs – employee healthcare costs are expected to jump 5.5 percent in 2018, up from a 4.6 percent increase this year – are prompting employers to take a closer look at how to meet workforce healthcare needs. This includes looking at telehealth to cut down on visits to the doctor's office, urgent care clinic or hospital.
A telehealth option may also be fueling confidence in employers to meet the healthcare needs of their employees instead of ditching their health plans.
READ MORE: Ga. Payer Pushes Telehealth to Replace Unnecessary ER Visits
Despite the volatility of healthcare costs and the chaos surrounding healthcare legislation in Washington D.C., 92 percent of employers surveyed are "very confident" they'll continue to sponsor health benefits in five years. In fact, employer confidence is at its highest level since the passage of the Affordable Care Act in 2010.
"Cost management of health benefit programs remains the top priority for employers in 2017 and 2018," Julie Stone, a national healthcare practice leader at Willis Towers Watson, said in a press release accompanying the survey. "While employers made significant progress over the last few years refining their subsidy and vendor/carrier strategies, many are now looking to other aspects of their health benefit programs in order to improve health and dampen future cost increases. Over the next three years, they will seek to improve patient engagement, expand the use of analytics, and efficiently manage pharmacy costs and utilization. Yet, with rising concerns about affordability, employers are challenged to keep costs low without overburdening employees financially."
Beyond cost management and employee satisfaction, cost savings can be a big motivator for employers. Just three years ago, when only 22 percent of employers were giving their employees the option of using telemedicine, a Towers Watson survey estimated that employers could save up to $6 billion a year by adopting telehealth and mHealth services.
Roughly one year ago, the National Business Group on Health's Large Employers' 2017 Health Plan Design Survey found that nine out of 10 large employers will make telehealth an option by 2017 – a jump from 70 percent in 2016 and 48 percent in 2015. And practically all those surveyed plan to make telehealth available to their employees by 2020.
One problem: Getting employees to use the platform. The NBGH survey found only 3 percent of eligible employees using telehealth in 2016, up from just 1 percent in 2015, with estimates putting that figure only as high as 10 percent next year.
READ MORE: mHealth-based Workplace Wellness Programs Face Congressional Scrutiny
The Wills Towers Watson survey, meanwhile, finds that employers are looking at mHealth to improve those engagement and participating numbers.
According to the survey, roughly one-fifth of employers currently provider mHealth apps that allow their employees to manage their health risks and/or chronic conditions, but almost 30 percent say they're planning to or considering adopting that mHealth platform by 2019.
In addition, the survey found that roughly one-quarter of employers currently promote the use of wearables to track activity and fitness – but almost 20 percent more are planning or considering that mHealth tactic in the next year-and-a-half.
Willis Towers Watson officials say the increase in mHealth programs is part of a larger focus on employee engagement efforts that include more benefit choices (including voluntary benefits), virtual shopping options and decision support tools for health plan navigation.
"Employers understand that there is no single strategy for success when it comes to health care, and it is critical to engage employees through education and communication that will create a win/win," Catherine O'Neill, a senior healthcare consultant at Willis Towers Watson, added in the press release. "The most effective health programs will include a broad range of strategies that encompass employee and dependent participation, program design and subsidy levels, and plan efficiency. The ultimate goal is to offer a high-value plan that manages costs for both employers and employees while also improving health outcomes."