Tele-ICU Offers Flexibility, Speed, Personalized Patient Care
Providers are beginning to use and develop tele-ICU tools to deliver effective patient care to individuals in critical condition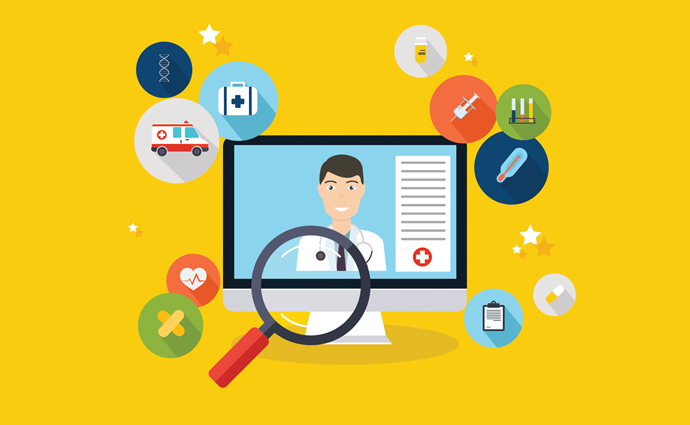 Source: Thinkstock
- Tele-ICU, or the use of telemedicine within intensive care units, is emerging as a viable solution to improve the speed and personalization of care for patients in critical condition.
At North Hawaii Community Hospital (NHCH), providers are now monitoring their sickest patients on a 24/7 basis through integrated tele-ICU technology with their parent health system, The Queen's Health System.
This allows ICU staff at the main facility, the Queen's Health Center (QHC), to virtually consult with patients. The QHC staff also has access to vital signs at NHCH, which are displayed constantly these providers. Complete patient charts are visible to teams at QHC, exams can be conducted virtually through advanced videoconferencing located in each patient room, and heart and lung sounds can be heard by QHC staff via virtually-connected stethoscopes.
"The goal is to deliver high quality, patient-centered care where intensive care experts are available at the bedside when the patient needs it. This ensures patients at NHCH have timely access to intensive care specialists in their home community without having to transfer inter-island to Queen's on Oahu." said Matthew Koenig, MD, Medical Director of Telemedicine for The Queen's Health Systems.
"The telemedicine ICU partnership will improve outcomes by reducing treatment delays and providing state-of-the art care," he said.
Physicians and staff in the ICU at North Hawaii Community Hospital now conduct rounds alongside physicians who specialize in the care of critically ill patients, most often in ICUs at other medical campuses. Ensuring that speciality physicians are available via telemedicine has been shown to reduce mortality, according to leaders at Queen's Health.
"This new system of care, with North Hawaii Community Hospital working together with The Queen's Medical Center, means that we are able to provide the highest quality service to our patients at an extremely critical time," said Gary Goldberg, MD, Chief Medical Officer, North Hawaii Community Hospital. "It also means that we can keep more patients close to home – this is good for patients and good for families."
At Indiana University (IU), researchers are extending speciality care to elderly patients who have been discharged from the ICU environment.
Indiana University and the Regenstrief Institute are testing and developing the nation's first program to deliver specially designed cognitive training and physical exercise programs through telemedicine. The programs are to be delivered directly to the homes of recovering patients who experienced delirium during their ICU stay.
Researchers are conducting a randomized controlled trial of 300 older adult ICU patients, aged 65 and older, combining 12 weeks of a facilitator-led, one-on-one or small group format cognitive training and physical exercise through internet-connected telemedicine. The training is individually tailored to each patient and can increase in intensity as the participant moves through the program.
After the end of the 12-week period, the team will then evaluate their results and determine if their efforts improved the quality of life for patients
"We have learned from our work with ICU survivors in the CCRC that unfortunately not everyone can come to the clinic or get to their physical therapy appointment or have a cognitive or physical therapist come to their home," said Babar Khan, MD, of the IU Center for Aging Research at Regenstrief.
"Utilizing computers and the internet to provide cognitive and physical training to a large group of people in one-on-one or small group sessions in their homes, we hope to see a decrease in dementia, anxiety and depressive symptoms, and enhanced physical functioning and quality of life," he said.