Telehealth Barriers Should Be Defined by Access, Not Geography
Researchers at Princeton and Thomas Jefferson University say urban and rural patients face similar barriers to accessing telehealth and telemedicine, so reimbursement shouldn't be based on geography.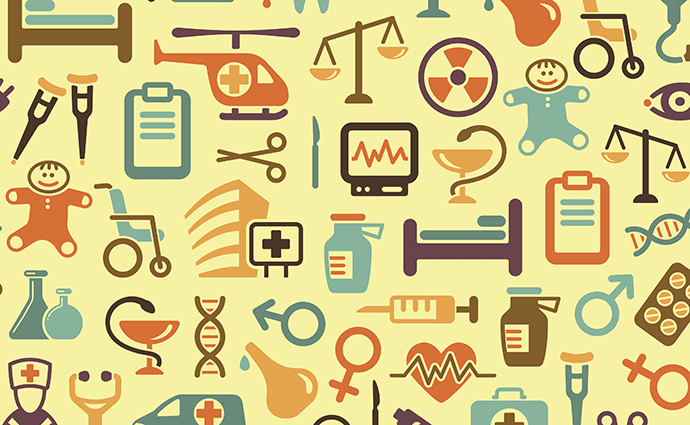 Source: ThinkStock
- Telehealth and telemedicine programs aren't catching on in urban America because reimbursement models are targeting the wrong metric.
That's the opinion of researchers from Princeton University and Philadelphia's Thomas Jefferson University, who say Medicare payment policies focus on geography rather than access. While rural health systems struggle with access problems related to distance and travel, they say, urban systems are dealing with availability barriers.
"[W]hile geography is an important aspect of access to healthcare, it fails to accurately capture the relationship between supply (providers) and demand (patients) within an area," the researchers – Yash S. Huilgol of Princeton's Center for Health and Well-Being and Aditi U. Joshi, Brendan G. Carr and Judd E. Hollander of Sidney Kimmel Medical College and Thomas Jefferson University – said in a recent Health Affairs blog. "We are concerned that while rural America has access problems because there are not enough doctors, urban America has access problems because there are not enough appointments."
"We propose that appointment timeliness be used to frame the discussion around access to healthcare, as this approach better captures the relationship between the supply of health providers and the demand for their services—independent of geography," they wrote.
The issue is highly dependent on perception. Telehealth and telemedicine programs have long sold their benefits on the ability to connect providers to patients in distant and remote locales, yet the consumer in the middle of a large city may have just as many problems seeing a doctor just a few blocks away.
The problem has even caught the attention of the Centers for Disease Control & Prevention, which recently issued a $2.2 million grant to Florida's UF Health Jacksonville to adapt a rural telehealth platform to treat patients with HIV in one of the state's – and nation's – largest urban areas.
"Jacksonville is one of the largest cities in land mass, so at times it can be challenging for some of our patients who use public transportation to get to one of our clinics," Reetu Grewal, MD, an assistant professor of community health and family medicine at the University of Florida College of Medicine-Jacksonville who's leading the research project, said in a press release. "We're hopeful this can help."
In the Health Affairs blog, Huilgol and his colleagues argue that the Centers for Medicare and Medicaid Services "has created preferential payment schedules including reimbursement for telemedicine services for patients located in geographic health professional shortage areas (HPSAs)."
While those concerns are real – only 10 percent of providers serve rural populations, and three times as many specialists practice in urban areas as in rural locations – Huilgol and his colleagues point out that urban patients are as equally challenged in accessing care, if not more so, as rural patients.
A 10-state study of primary care practices conducted in 2015, for instance, found that rural Medicaid patients were offered an appointment 80 percent of the time, while urban Medicaid patients could only see their doctors 60 percent of the time. And Medicare Payment Advisory Commission surveys from 2007 to 2012 found that rural and urban Medicare beneficiaries experienced roughly the same delays in accessing healthcare.
Huilgol and his colleagues say geography should no longer be a factor in healthcare delivery, due in large part to the success of telehealth and telemedicine platforms, so that shouldn't play into how providers are reimbursed. Payment structures should be more aligned with appointment timeliness.
"The best way to care for patients in rural environments is to build programs that synchronize rural and urban care," the researchers concluded. "Health systems, patients and providers are all poised to interact with the healthcare system differently; aligning payment structures to focus on the availability of timely care instead of historic geographic constructs is essential."