Telehealth Groups Urge Congress to Double Rural Broadband Funding
In a letter to Congress, a coalition of healthcare providers and telehealth networks asks that the fund supporting rural broadband expansion for telehealth be boosted from $400 million to $800 million.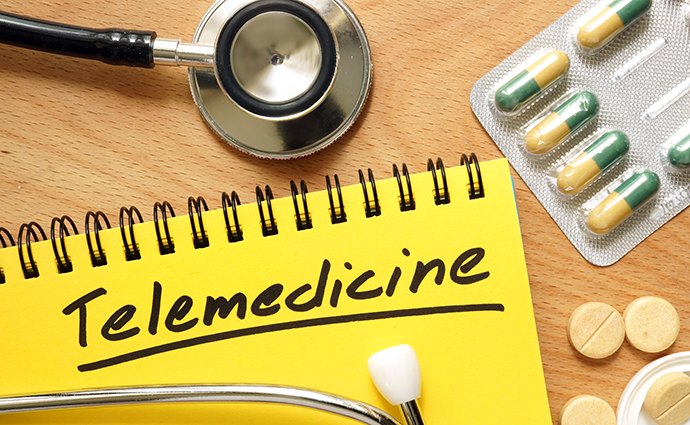 Source: ThinkStock
- Calling it a "life and death issue for rural America," some 35 healthcare providers and a coalition of schools, libraries and health centers are urging Congress to double the amount of funding for broadband expansion to boost telehealth access.
"Rural communities that encounter a severe shortage of doctors, aging populations, and a greater distance to medical experts are in dire need of easily accessible telemedicine services," John Windhausen, Jr., executive director of the Schools, Health & Libraries Broadband (SHLB) Coalition, said in a letter to U.S. Reps. Greg Walden and Frank Pallone, the chairman and ranking member of the House Energy and Commerce Committee. "The RHC program has the power to elevate the health of these communities, but only if the program is revamped to promote rural broadband."
The group is asking the House committee to boost the Federal Communication Commission's Rural Health Care (RHC) program, which helps to finance healthcare clinics, hospitals, skilled nursing facilities (SNFs) and other non-profit healthcare providers in establishing high-quality broadband connections in rural areas of the country.
That fund was capped at $400 million annually in 1997. Citing applications for RHC funding that have exceeded the cap in both 2016 and 2016, the group wants that fund increased to $800 million.
In his letter, Windhausen notes the RNC program is facing "an unprecedented crisis," with healthcare providers forced to cancel or downgrade rural health services and telehealth networks halting planned expansions because of a lack of reliable broadband.
READ MORE: Tying Telehealth to Better Rural Health Outcomes
That point was made clear this past April in Montana, where that state's Legislature shot down proposed telemedicine legislation that would have improved access to services because, lawmakers said, more than half the state's residents don't have the broadband to access those services.
"With adequate broadband networks, telemedicine has the potential to fill this need at lower cost than traditional medicine," the letter stated. "For instance, telehealth networks can be used to provide immediate emergency evaluation of patients through videoconferencing that was not available 10 years ago, saving the cost and patient stresses of hours of ambulance or medevac transport to an urban hospital."
"Telemedicine also enables remote patient monitoring at home or in electronic intensive care unit ("eICU") facilities that can save lives and deliver care more quickly," the letter added. "Telehealth networks also allow doctors to see more patients, creating a win-win for both doctors and patients."
Along with the SHLB Coalition, the letter was signed by Gary Capistrant, Chief Policy Officer of the American Telemedicine Association, and Carla Smith. MA, FHIMSS, CNM, Executive Vice President of the Healthcare Information and Management Systems Society (HIMSS), both of which have long lobbied for improved broadband services to rural America.
Also signing the letter were and a mix of healthcare organizations that includes, among others, the Alaska Collaborative for Telemedicine and Telehealth, Alaska Native Health Board, Arizona Hospital and Healthcare Association, California Telehealth Network, CHRISTUS Health, the Indiana Rural Health Association, the New England Telehealth Consortium, the North Carolina Telehealth Network, the Southern Ohio Health Care Network, the University of New Mexico Center for Telehealth and the Personal Connected Health Alliance.
READ MORE: FCC Petition: Better Rural Broadband Means More Telehealth Services
The participation of several Alaskan healthcare groups in this effort points to that state's need for federal support for telehealth expansion. In April, the state's Legislature passed a joint resolution urging the FCC to increase RHC funding.
"The long-distance delivery of quality healthcare via telemedicine has made great strides in rural Alaska in recent years," Rep. Bryce Edgmon (D-Dillingham), the resolution's sponsor, said in a news release. "However, we're about to hit a roadblock. Increasing the FCC support budget will allow healthcare providers in isolated communities to continue expanding local treatment options in ways we never could have dreamed of just a few years ago."
"Telehealth allows patients in rural parts of Alaska access to state-of-the-art diagnostic tools and treatments that can help the sick and afflicted," added Rep. Zach Fansler (D-Bethel). "This resolution puts the House on record supporting a proactive solution to a looming problem potentially jeopardizing healthcare for hundreds of thousands."
The letter is part of an effort by several organizations to compel Congress and the FCC to improve broadband access for telehealth to rural America, prompted in part by a request for public comment this past May from the FCC.
Earlier this year, the American Hospital Association and American Medical Informatics Association added their voices to the call for expansion of broadband funding.
READ MORE: Legislators Urge FCC to Open Up TV Airwaves for Telemedicine
The AHA proposed several amendments to the RHC program, including boosting the amount of federal support for providers delivering telehealth services to rural locations from 65 percent to 85 percent and modifying the definition of a "rural" community to enable more communities to access federal funding for broadband expansion.
"With modest changes to the HCF, the FCC can incent greater participation and further expansion of broad, closing this aspect of the digital divide, and improving the lives of rural Americans," Ashley Thompson, the AHA's Senior Vice President of Public Policy Analysis and Development, said.
"Vulnerable groups face specific challenges related to inadequate access to affordable and consistent high-speed Internet," added AMIA President and CEO Douglas B. Fridsma, MD, PhD, FACP, FACMI, in a separate letter.
"Race, ethnic, and age disparities in patient portal use and readiness and preferences for using digital communication for health-related purposes have shown to be significant, and this, in turn, reduces their ability to participate in many new and exciting mHealth solutions," he said. "These groups would benefit from an environment that would foster a low-cost broadband option with access that would be open and as ubiquitous as possible."
In this latest letter, Windhausen and his supporters cite a study that indicates close to 60 percent of non-urban health clinics operate on a broadband connection of less than 10 Mbps, well below the 50-100 Mpbs connection needed "to engage in quality telemedicine."
One rural provider, he said, has suggested that the average rural health clinic needs at least 317 Mpbs – up from 7 Mpbs in 2013 – to maintain a proper practice, including a fully functional electronic medical record platform.
Windhausen also argued that investing in high-speed telehealth networks would provide an economic boost to rural communities, citing one study which indicated telemedicine contributes more than $500,000 annually to the local economy.
"The FCC has authority to increase the amount of funding dedicated to this important program, to improve the process of applying and to improve the transparency of the information," the letter concluded. "The RHC program is the smallest of the four programs in the Universal Service Fund, which totals about $9 billion per year. Increasing the RHC funding cap from $400 million to $800 million per year would have a huge impact on the availability of affordable broadband services for rural health providers and patients, but will have only a minimal impact on the overall size of the Universal Service Fund."