Telehealth Licensing Compact Goes Live in 7 Member States
The Interstate Medical Licensure Compact eases the path for telehealth licensing in 18 member states, giving physicians the opportunity to practice telehealth across state lines.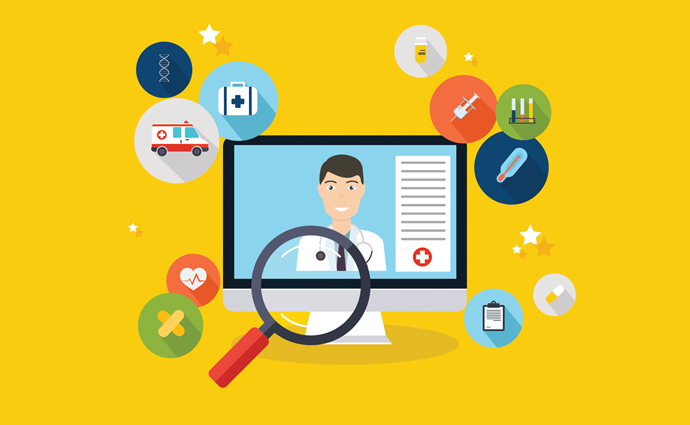 Source: ThinkStock
- Members of the Interstate Medical Licensure Compact are now accepting applications from physicians interested in practicing telehealth across state lines.
The Federation of State Medical Boards has announced that the compact went live on Thursday, April 6, giving physicians in member states an expedited process for obtaining licenses to practice in multiple states. Under terms of the compact, each member state retains its right to regulate clinicians and take punitive action, if necessary.
The process hasn't been easy. A dispute with the FBI over access to its criminal background check system is delaying the compact in 11 states. For the time being, only physicians in Alabama, Idaho, Iowa, Kansas, West Virginia, Wisconsin and Wyoming can apply to be licensed in one of more of the 18 member states.
The other member states, to date, are Montana, South Dakota, Nevada, Utah, Colorado, Arizona, Minnesota, Illinois, Pennsylvania, Vermont and Mississippi. Eight other states – Washington, Michigan, Nebraska, Rhode Island, Washington D.C., Tennessee, Georgia and Texas – have introduced legislation to join the compact.
To apply for expedited licensure, a physician must be a resident of the member state, have at least one-quarter of a medical practice in that state or be employed by a healthcare system in that state.
READ MORE: Telehealth Reimbursement and Its Interstate Licensure Problem
The IMLC was launched in 2014 by the FSMB, a Washington D.C.-based non-profit representing more than 70 medical and osteopathic boards. The group's goal was to create a process that would make it easy for doctors to practice telehealth across state lines, thereby easing the nation's growing doctor shortage, and improve patient access to specialists.
According to the FSMB, the compact "is a binding statutory agreement among states where it has become state law."
"The purpose of the IMLC is to create a streamlined process that allows physicians to become licensed in multiple states, thereby enhancing the portability of a medical license," the FSMB wrote in this week's notice. "The IMLC creates another pathway for licensure and does not otherwise change a state's existing Medical Practice Act. The IMLC also adopts a uniform and stringent standard for licensure and affirms that the practice of medicine occurs where the patient is located at the time of the physician-patient encounter. Upon licensure via the IMLC, the physician will be under the jurisdiction of the medical board in the state where the patient is located."
"One of the most important consensus points that we continue to hear in discussions of possible models for medical licensure is that they should be state-based," Humayun J. Chaudhry, DO, president and CEO of the FSMB, said in 2013, when the compact was in development. "Most policy experts agree state authority ensures the best assurance of patient protection in physician licensing – which remains our number one priority. An interstate compact could address the need for efficiency and speed in licensing, while not compromising the inherent value of a state-based system, and most importantly, patient safety."
The compact isn't without its critics, who say it gives medical boards and healthcare providers more power to restrict competition.
READ MORE: The Benefits and Challenges of Telehealth for Specialists
"FSMB has now become part of a lucrative industry that imposes significant expense without value onto patients and practicing physicians," Paul Martin Kempen, MD, PhD, director of the 5,000-member Association of American Physicians and Surgeons (AAPS) wrote in the spring 2016 issue of the Journal of American Physicians and Surgeons. "While non-physicians are being given the authority to practice medicine and prescribe without the physician oversight requirements of SMBs (state medical boards), physicians are being subjected to more expensive and onerous requirements, which bring in revenue for FSMB and other tax-exempt corporations, which lobby extensively and have achieved a high degree of regulatory capture."
Proponents, meanwhile, say the compact will greatly improve access to healthcare and enable providers to create more robust telemedicine and telehealth networks.
"In the world of apps and telehealth, the interstate compact allows qualified, licensed physicians to follow this new technology across state lines," Andy Carter, president and CEO of the Hospital and Healthsystem Association of Pennsylvania, said last October, when Pennsylvania became the 18th state to join the compact. "Equally important, as many rural areas of Pennsylvania face physician shortages, is the ability for doctors to move back and forth across state borders."
A similar compact for nurses is also gaining momentum.
The National Council of State Boards of Nursing reported in February that 10 states have approved legislation adopting the enhanced Nurse Licensure Compact, which allows registered nurses (RNs) and licensed practical/vocational nurses (LPNs/VNs) to practice in multiple states under one license. Another 15 states have legislation pending on the eNLC.
READ MORE: Examining the Rocky Road to Telehealth Parity
The compact is set to take effect once a majority of states sign on, or by Dec. 31, 2018. Officials say that may happen sooner than expected.
"I don't like absolute statements, but I do not foresee a scenario at this time where the [compact] will not go into effect by the end of 2018 at the latest," said Elliott Vice, director of government affairs with the NCSBN.